Managing Your Bankroll at UK Slot Sites
Published On: 10th February 2022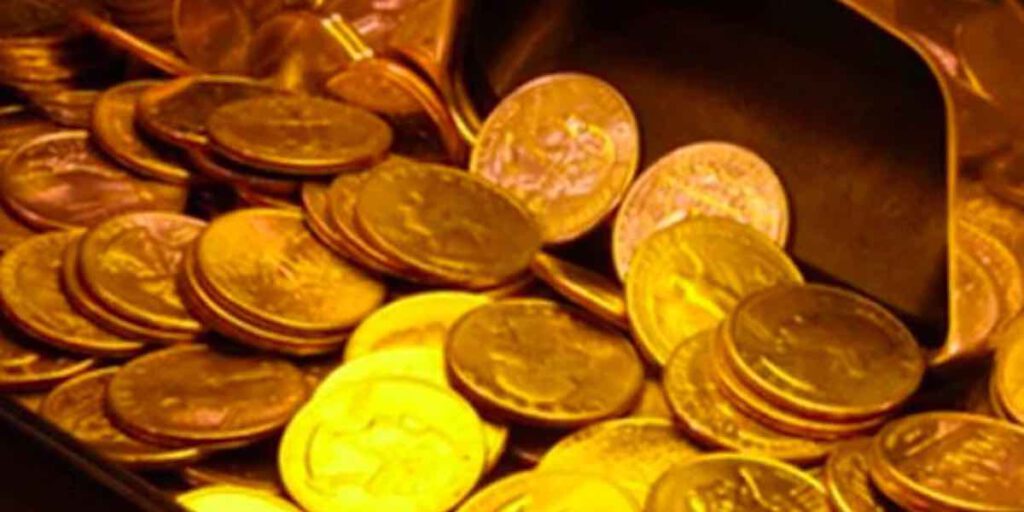 In the digital age, managing your gambling bankroll is more important than ever. It is the key to enjoying your slots play safely, whatever your budget is. In this guide we look at ten different strategies that you can use to play safely including simple rules like setting your stake level sensibly and using Responsible Gambling tools.
Set Your Budget
Deciding how much you can afford to spend each week or month is the only place to start. Playing slots should be treated just like any other form of entertainment or hobby for which you have set aside some money each month to enjoy.
For example, you may decide that you have £200 per month to play slots with.
Now you must decide if you want to break down that spend by day or week. You can adopt a strategy of putting £50 per week into your account or choose to deposit all in one go. But remember, if you deposit that much on the 1st of the month and spend it all at once, you have no more budget for the remainder of the month.
It's about being sensible. Budgeting in this way is important because it prevents you from losing track of what you are spending. If you have no set budget and you keep depositing more money into your account then you will soon lose track of your losses. It's easily possible to spend much more than you can afford.
Set Your Stake Sensibly
Once you have set your budget, consider how much you want to stake on each spin of the slot reels. Clearly if your budget is £25 today, if you set your stake to £10 per spin your balance will not hold up for long.
Ideally you want to make your bankroll last. Most online slots have a fairly low minimum stake of just 10p so this is a good place to start.
And if you win big, don't immediately give in to the temptation to start betting big now you have more funds in your account. You will be surprised how quickly your balance dwindles if you do.
Enjoy your winnings and savour them.
Use Responsible Gambling Tools
It is a requirement of licensed slot sites in the UK that they provide Responsible Gambling tools within player account pages.
These are an excellent way to improve bankroll management. You can set limits on how much you can deposit, wager and lose each day, week or month. If you lose up your allowance before the end of the period, you have to wait to deposit or wager again.
Be Ready To Bank Your Winnings
What do you do when you win big? Do you cash out or keep playing?
One important part of bankroll management is to keep cool when you win. Consider withdrawing at least some of your winnings when you find yourself 'in profit' otherwise you may be tempted to burn through it leaving yourself feeling angry and short-changed. This can lead to a pattern of chasing down the winnings that you just lost, leading to further spend that you can't afford.
Use eWallets
e-Wallets are a great way to transact with a slot site cashier because they are fast, convenient and very secure. But they have another useful feature too – they allow a player to maintain their gambling budget entirely separate to their other expenses throughout the month.
So, consider putting your monthly budget into an eWallet like Paypal, then depositing into one or more casino accounts from there. If you win, withdraw your winning back into your virtual wallet to spend as you wish.
This keeps a clean separation between money spent and won on gambling sites and that needed elsewhere.
Look For The Best Value Bonuses
When you start to manage your bankroll in this way you will pay more attention to bonus value too. If you have been playing slots for a while then by now you will probably have got used to the different bonus terms like wagering requirements, cash-out restrictions and maximum wins.
Each of these affects the value of the bonus you claim. Ideally you want one with lower wagering requirements and higher cash-out restrictions.
You may also want to look at spreading your deposits over the month to take advantage of regular offers. For example, it may make more sense to deposit £25 every Friday when your casino runs its weekend promotion rather than £100 on the 1st day of each month when there is no offer available.
Start making the slot site's promotion calendar work for you and you'll get more bang for your buck!
Get To Know The Maths Behind Slots
Not all slots pay out the same. That is a golden rule that all slots players should understand. How much you can win will be defined by several factors that collectively make up the maths model of a game.
Return to Player (RTP) tells you on average how much will be paid out in prizes as a percentage of money wagered. Variance tells you how frequently a game will pay out. As a rule, low variance games pay out more regularly but in smaller amounts, whilst high variance games pay out irregularly but in bigger amounts. And the maximum win potential of a game will tell you how much a game can pay out in total on one spin.
Getting to know these numbers and what it means for your slot session is important.
For example, picking high RTP slots suggests that you will win more of your wagers back giving you a longer session time and the chance to end 'in profit'. Playing games with a high variance however can be risky. You may be chasing down those big wins that come in games like Tombstone RIP but those payouts are rare so you can quickly burn through your bankroll.
Picking a game based on maths models is an important part of managing your bankroll.
Research Slot Games and Providers
Once you understand the maths behind the games then you'll need to get to know the slot providers and their games as well. You can find information about the latest slots on our review pages.
Some game providers specialise in certain types of slots. For example, No Limit City and Big Time Gaming are famous for their high variance slots with big potential but very volatile maths models. Play anything from their catalogue and you risk burning your entire bankroll very quickly with no reward.
Other providers like NetEnt have a much broader range of games with plenty of low variance action that can give you a more even distribution of wins, regular payouts and a more stable balance!
As you become a more experienced slots player you will get better at picking games to suit your preference.
Don't Gamble on Emotion
An important rule for gambling is that you should never let emotions drive your decisions.
Gambling on emotion is a sure-fire way to break your budget rules and get into trouble. This another reason why the Responsible Gambling tools on this page are a useful strategy because they prevent you from spending beyond your limits during those moments when you lose self-control.
Know When To Call It a Day
Above all, know when to call it a day with your gambling.
All the tips on this page are designed to help you manage your bankroll on slots sensibly and calmly. They require you to keep a cool head and to stick to your own rules. If you feel that you are starting to lose control, become hot-headed and take too many risks, take a decision to take a break for a few hours, days or weeks.
This is where self-exclusion tools play a part. You can find them in the Responsible Gambling section of your account pages at any UK-licensed casino. They allow you to set a cool-off period from 1 day to indefinitely. This will prevent you from logging into your account and will prevent the casino from sending you any marketing messages via SMS, Email or Direct Mail.
To Sum Up
In the digital age, managing your gambling budget is more important than ever. It is possible to spin slots with real cash anywhere and at any time which means limiting how much time and money you spend on these games is an important part of your experience. How you do this may encompass some, or maybe all of the strategies we have covered in this article. We hope that they help you to enjoy your slot play safely and responsibly.