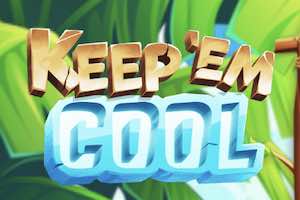 Keep Em Cool Slot Review
Slot Provider: Hacksaw Gaming
RTP: 96.19% | Variance: Medium | Maximum Win: 5,000x
Play at BacanaPlay
About Keep Em Cool
Reviewed by: Primary Image
Published Date: 16th March 2023
How We Review Slot Games
We test and rate all slot games across 5 criteria, assigning a score out of 10 for each and an overall score that is an average of the 5. To build an accurate assessment of each game we gather information from the supplier and play in real play or demo mode.
Find out more
.
Keep Em Cool is a 5×5 grid slot from Hacksaw Gaming, released in March 2023. It will appeal to those already dreaming of their summer holidays with its tropical beach setting. Some clever cocktail-themed features are nice including the Blender that absorbs multiple symbols before paying them all out in one hit. If you like Hacksaw's lighter output with mid-range variance – think Fruit Duel or Joker Bombs – then this could be for you.
Keep Em Cool Game Information
RTP: 96.19% | 94.07% | 92.44% | 88.37%
Variance: Medium
Maximum Win: 5,000x
Progressive Jackpot: No
Reels: 5
Rows: 5
Paylines: Cluster Pays
Minimum Stake: £0.10
Theme: Jungle
Features: Cluster Pays, Cascading Wins, Free Spins, Frozen Symbols, Blender Symbols
Keep Em Cool Review Scores
Gameplay and Features

8

Maximum Win

7

Theme and Design

8

Paytable

7

RTP and Variance

7
What Our Reviewer Says ...
"Summer holiday vibes and some interesting features but lacks the intensity or pace of other Hacksaw games"
Keep Em Cool Pros and Cons
What We Liked
Upbeat summer vibes and tropical seas
Blender symbols landed us some nice wins
Clever twist on standard Cascade Wins
Regular payouts at medium variance
What We Didn't like
Quite hard to follow the gameplay
Useful blender symbol was a rare sight
In the same tone as their February 2023 release, Magic Piggy, Hacksaw Gaming keep the theme and artwork bright and upbeat in Keep Em Cool. There is even a sun-loving piggy with shades on the right of the grid to keep you company. He switches from sitting back on an inflatable by day to enjoying a cocktail by night in the free spins round!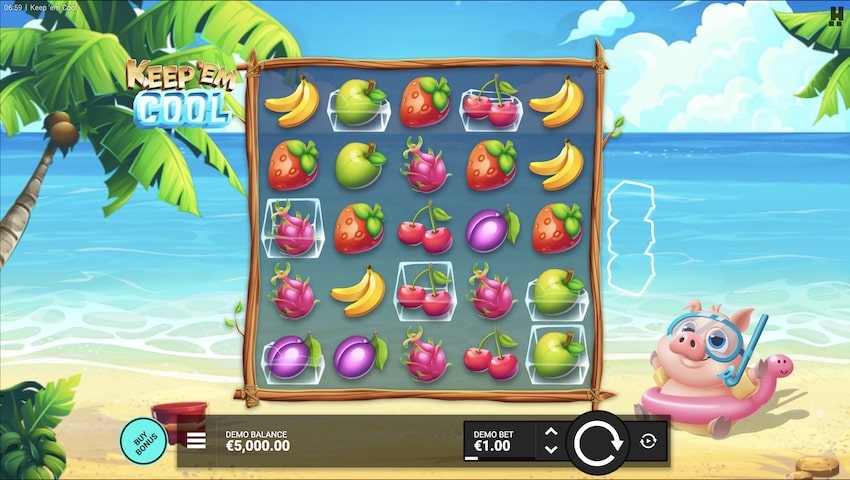 The backdrop to the game is a tropical sea with palm trees and blue skies whist the paytable is stacked with classic fruit symbols. There is no soundtrack, just gentle lapping waves. And whilst there is nothing spectacular to see here, if you like escapist slots, then this is a good one for you: sip a drink and lie back as you watch those symbols drop into place.
What is RTP?
RTP (Return to Player) refers to the amount a game will pay out in cash prizes expressed as a percentage of all the money wagered on that game. For example, a 96% RTP means a game will pay out £96 for every £100 wagered. This is an average number and will vary from one session to the next. 
Read more here
.
What is Variance?
Variance refers to how far a game will deviate from its RTP over time. High variance games deviate a lot and produce uneven win distributions and unexpected windfalls. Low variance games provide a more stable and even distribution of wins.
Read more here
.
Keep Em Cool has FOUR possible RTP settings: 96.19%, 94.07%, 92.44% and 88.37%. Which you play at will depend on your casino operator. We checked the RTP at five UK slot sites. This is what we found:
MrQ (Independent): 96.19%
Casumo (Independent): 94.07%
BacanaPlay (Skill on Net): 92.44%
Temple Nile (White Hat Gaming): 92.44%
All British Casino (L and L Europe): 92.44%
Only one site offered Keep Em Cool at its optimum RTP setting – MrQ. We recommend you play there for the best return on your wagering.
Keep Em Cool has a medium volatility so in keeping with its laid-back vibe it should bring you an even distribution of wins and less heartache than some of Hacksaw's more volatile slots.
What Is Maximum Win?
Maximum win refers to the maximum amount a player can win from one spin. It is expressed as a multiple of the stake. For example, where the maximum win is 100,000x, from a £1 stake, the maximum win would be £100,000.
The max win on Keep Em Cool is 5,000x.
This is OK, but it is at the low end for medium variance slots from Hacksaw Gaming. If you are looking for better potential at the same variance you could try RIP City (12,500x), Magic Piggy (7,500x) or Dork Unit (10,000x).
Explore Games With Similar RTP, Variance and Maximum Win
Like the numbers? Here are some more games you might want to try.
Keep Em Cool is a cluster pays game delivering wins for clusters of five or more identical symbols on its 5×5 grid.
There are just 7 different symbols on the grid, all fruits, but things are made more interesting by their three states – frozen, half frozen or unfrozen. These states do not affect the symbols value but do impact what happens when they form part of a cascade as we shall see.
At the top end, for the biggest clusters, wins can be huge.
Symbols range from lowest to highest as follows: apples, bananas, oranges, cherries, plums, passion fruits, strawberries. At the bottom end, 5 apples in a cluster brings you just 0.1x, but at the top end, a cluster of 21 or more strawberries brings in a win of 5,000x.
There are NO wilds in this game, but watch out for Cocktail Glasses, Blenders and Sunset Picnic scatters, all of which trigger interesting features on the grid.
Keep Em Cool looks like another standard cluster pays game with sunny vibes but after a few spins it revealed itself to have some clever tricks up its sleeve.
First is the twist on the common Cascading Wins feature. Most of us will be familiar with how Cascades work – after any win, winning symbols come off the grid and new ones drop in to replace them, potentially bringing up more wins and another cascade.
Something similar happens here, but there are also THREE symbol states to contend with – frozen, half frozen and unfrozen. From a winning cluster, only unfrozen symbols are removed. Then, ALL remaining unfrozen symbols on the grid, regardless of whether they are part of a winning cluster, are removed. Meanwhile, frozen symbols become half frozen and half frozen symbols become unfrozen, making them eligible to be removed after the next winning cascade.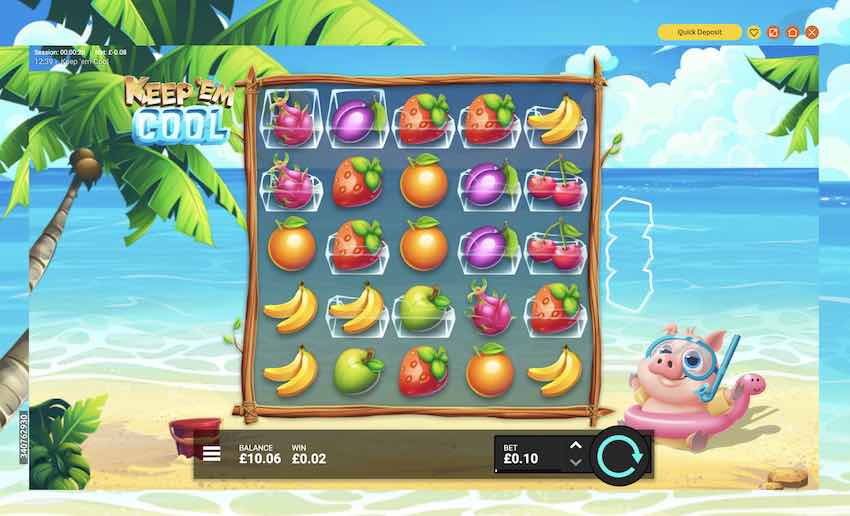 How does this affect the game? It took a while to work out what was happening in testing, and if you are used to standard Cascades you will find it a little confusing at first. But the affect is that Cascades go on for longer and more empty spaces open up on the grid than usual. This is because symbols are being removed regardless of whether they are part of a winning cluster or not!
Once you get used to it, it's a fun feature – you'll be looking for symbols to unfreeze as much as possible so that they disappear on the next cascade to open up more spaces for new symbols are potentially new winning clusters.
But that's not all. Keep Em Cool comes with Cocktail Glasses, Blenders and Picnic Baskets to help boost your wins.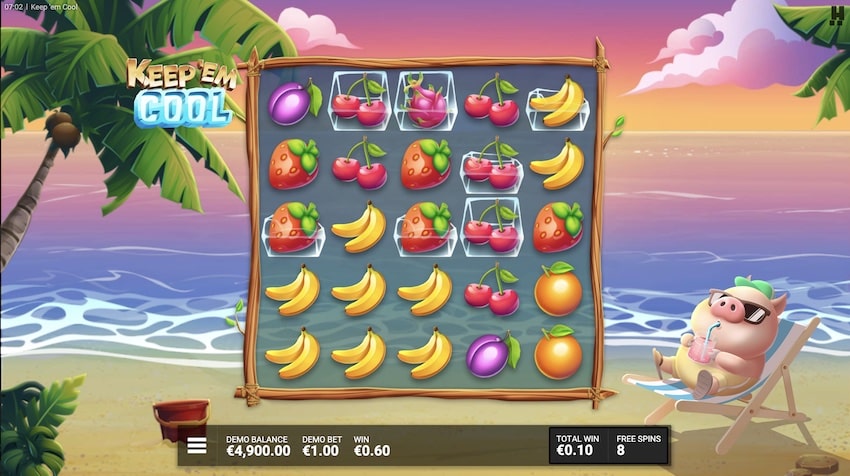 Re-Freeze Your Symbols With the Cocktail Glass
The Cocktail Glass performs an interesting trick. This will turn winning symbols BACK to the frozen state before the cascades start, so you can earn ANOTHER win from them. This can happen multiple times – each Cocktail Glass displays a number that shows how many freezes it can activate before it drops off the grid.
Blenders Absorb Symbols, Trigger More Cascades and Extra Cluster Wins
That's good, but our favourite part is the Blender symbol – this one absorbs every instance of one particular symbol type from the grid, causing a cascade as new symbols drop in to replace those ones. New symbols may be absorbed too. Once the sequence is completed, then a payout is triggered equivalent to a cluster size of the number of symbols absorbed by the Blender. This was our favourite feature though unfortunately it rarely dropped so we didn't get to see it work its magic enough.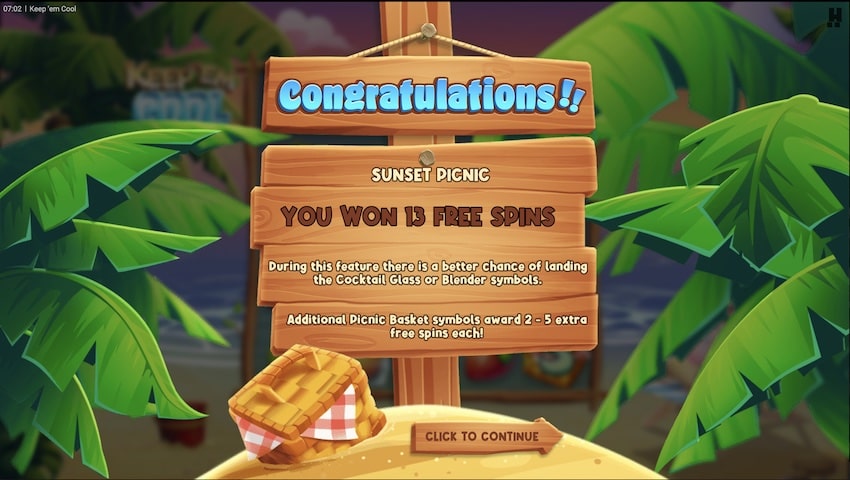 Picnic Baskets Release Up to 15 Free Spins With More Blenders and Cocktail Glasses
Finally, there is also the chance to trigger between 9 and 15 free spins by landing Picnic Basket Free Spins scatters. These are collected in a meter on the right of the grid. Each one displays a number between 3 and 5. The number of spins equals the total of the numbers on the baskets collected in the meter when the bonus round triggers.
During free spins the chances of landing Blenders and Cocktail glasses is higher and landing further picnic baskets triggers more free spins each time.
Keep Em Cool scored a solid 7.4/10 with good scores across the board and to be fair it's not a bad slot. The design and theme are pleasant enough, and the numbers are reasonable for a mid-variance game. What stood out in our testing was the unusual features and in particular the way the frozen states of the fruits affected the standard cluster pays / cascading wins mechanic. It was hard to follow at first but kept the cascades running longer which was good. In terms of wins, the blender symbol brought us the most joy – we got one nice payout in the free spins round in testing when it absorbed enough bananas to trigger a 75x payout. However, the caveat is that it rarely showed. In fact, during over 100 spins it didn't appear once for us in the base game.
Overall, Keep Em Cool's laid-back vibe, medium variance and clever features make it a slot that recreational players will enjoy. Hacksaw's high variance followers on the other hand may find it to be just a bit too chilled!
Compare Keep Em Cool With Similar Slots Picked By Us
Here are more games like Keep Em Cool compared on configuration and features. Click through to read a review of each one.
Useful Tips When Playing Keep Em Cool
Remember, online slots are games of chance, there is NO strategy that can improve your odds of winning. However, reading our review and following these tips will help you get the most out of your time playing this slot game.
1. Get Blending For Super Wins
The Blender is an awesome feature in this game. It's rarely seen but has the power to trigger unexpectedly big wins as it unleashing more cascades and an extra cluster win. Look to use this as much as possible.
2. Hunt Down The Picnic Baskets
Scoring big wins in Keep Em Cool is best achieved in the bonus round. The only way to get their is to collect those picnic baskets in big numbers. Remember, once free spins play there are more Blenders available.
3. Enjoy The Chilled Vibes
This game is ALL about laid back vibes and playful spins. Soak it up and above all have fun … the medium variance should make payout balanced and nothing like the dark, helter skelter of other Hacksaw games.
4. Find a Good Bonus To Play With
Many slot sites will let you use your welcome bonus to spin on Keep Em Cool so you can get some free play in as well as spending your own cash. Use our guide to the latest slots bonuses.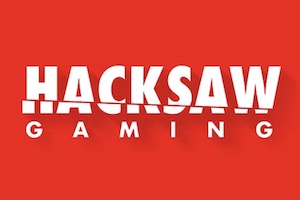 Name: Hacksaw Gaming
Established: 2018
UK License: 54059
Total Games: 50 +
Known For: Dark, high variance output and bonus rounds driven by combining multipliers
Popular Slots: Hand of Anubis, Itero, Gladiator Legends, Break Bones
Find More Hacksaw Gaming
Like The Sound of Keep Em Cool? Here are 4 more games chosen for you...
Allslotsites.com - Trusted and Independent Online Slot Reviews
Allslotsites.com has been publishing online slot reviews since 2018. It's fair to say we know a thing or two about what makes a good game – that magic mix of theme, style, gameplay and payout potential. For each slot we review we take you on the full journey through its narrative and design, reel configuration, key numbers including RTP and max win, volatility level, gameplay, and finally an expert verdict. You can also check our comparison tables to see how each slot matches up against others handpicked by our reviewers and check our tips on hitting that winning streak.
We are not paid by the developers whose games we cover. We are independent and our views of each game are honest. That is why you can trust us!
Learn, explore and find your next slots adventure with us!!