Changes in UK Gambling Laws in 2020
Published On: 14th February 2020
The UK online gambling industry has seen two decades of extraordinary growth at the start of the 21st century. Under the favorable market conditions established by the 2005 and 2014 Gambling Acts operators have thrived, generating over £5 billion in gross gaming yield annually, with hundreds of new slot sites and online casinos opening every year.
But all that is about to change. Growing concerns about issues of problem gambling highlighted in the press and by MPs in parliament, have led to vociferous calls for tighter regulation both online and offline. These changes look like they are going to be big. They will affect how much you can spend on your favourite slots, and may lead to the closure of some of the biggest gambling sites in the UK.
Here we take a look at changes already confirmed, and others that are being discussed amongst the UK Gambling Commission and Parliamentary Committees.
A Ban on Credit Cards To Make Deposits
With problem gambling affecting an estimated 0.7% of the UK population, and horror stories of gamblers racking up £100,000s in debts from playing online, calls for a ban on credit cards at gambling sites have been growing louder each year. Now the UK GC have listened and from April 14th 2020 it will no longer be legal for operators to accept deposits via credit card. This will include using eWallets like Paypal to facilitate payments via credit cards.
A New Maximum Stake of £2 for Online Slots and Casino Games
This is the big change that everyone is getting gambling operators hot under the collar as it has already had a big impact on company valuations.
Currently it is possible to spend up to £500 per spin on some slots, though most are capped at £100 or less. Under new regulations being discussed in parliament a cap of £2 would be placed on bets on all online slots and casino games. Back in 2019 a similar limit was placed on bets at Fixed Odds Betting Terminals (FOBTs).
A new regulation of this kind will affect high rollers – those players who spend the most – as it is these gamblers who love the high risk associated with big bets.
Advertising Restrictions
With huge budgets gambling operators are not shy of putting their message about. From TV to print via online and social media, sportsbooks and casinos seem to appear everywhere. They are at the biggest sporting events, emblazoned across your favourite TV Shows and listed in every search engine and on social media sites like Facebook and Twitter.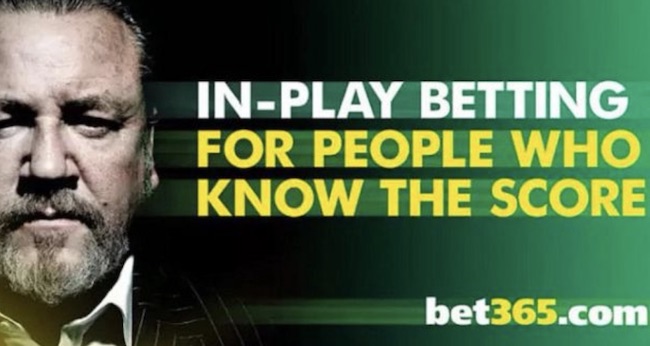 Critics of the industry say that the proliferation of advertising is 'normalising' gambling, so that people no longer understand the risks associated with betting.
We can expect any new Gambling Act to heavily restrict advertising on TV, through sponsorship and on social media in the future in an effort to protect the vulnerable and the under age.
Restrictions on VIP and Loyalty Programs 
Another area up for review is VIP and loyalty rewards. Problem gamblers have frequently cited the use of incentives to deposit and wager as a big reason why they continue to play even when they have spent more than they can afford. In the next 12 months the UK GC is likely to start to restrict what operators can do to incentivise their customers with bonuses as rewards for depositing. A review will also look at the use of hospitality events and non-cash rewards like watches, laptops and luxury goods as part of VIP schemes.
Following the credit card ban in April 2020, restrictions on advertising, VIP programs, and the amount you can bet per spin or per hand are going to change the face of the UK online gambling industry, hopefully for the better.
Stay informed – in the All Slot Sites magazine pages we will post regular updates on changes in the law to keep you informed as they happen.