Responsible Gambling
Published On: 6th September 2019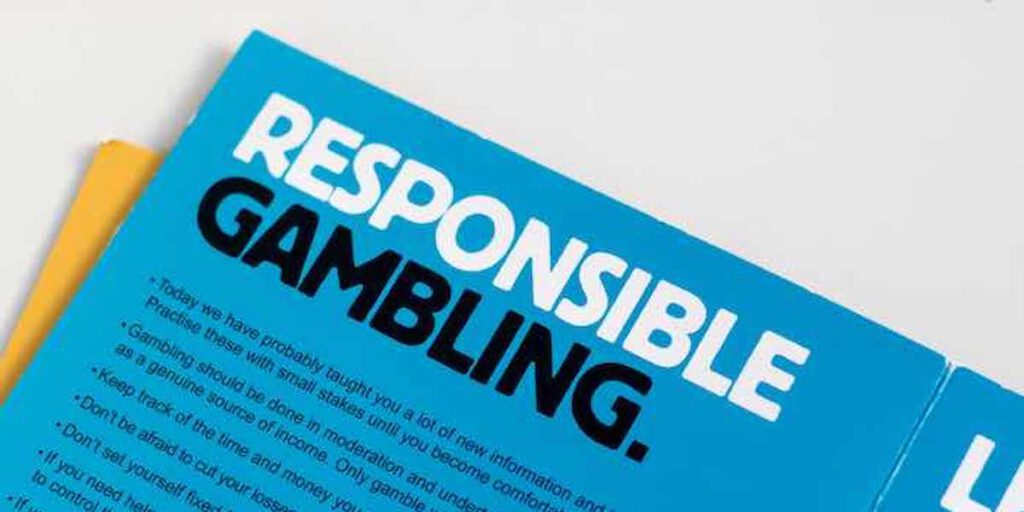 All Slot Sites advocates Responsible Gambling. Playing slots, or any other type of casino game online, can be fun and exciting, especially when you win! But it is important to keep gambling as a hobby. It has the potential to be a highly addictive activity and anyone who plays online should be aware of this. The information on this page has been written to help you to play responsibly and within your means and to watch for any signs that you are spending too much and developing a problem.
In the UK it is the responsibility of the Gambling Commission to ensure that children and vulnerable people are protected through responsible advertising and promotion of gambling products. You can contact them through their website here.
Gambling Responsibly – How You Can Control Your Behaviour
Casino operators are required by law to make tools available to online gamblers through which they can control the money and time spent on a gambling website. These tools are easily accessible through your account pages, but if you cannot locate them you can contact the support team to find out more. These are the options available to gamblers who want to restrict their online gambling spend.
Time Outs
If you feel that you are gambling too much and you would like to take a break then there are several options available to you. The first is a Time Out. This allows you to lock your account so that you cannot log in and deposit or wager during the time out period. Time Outs can be set to 24 hours, one week, one month, or a flexible period of up to six weeks. This is a really important first step if you want to get control of your gambling. However, it still requires self-control, because you are only blocking your account at one casino.
Spend Limits
Setting spend limits within your account is another way to impose self-control. This is another requirement set by the UK Gambling Commission. All players must be able to set limits on deposits, wagering and losses from within their account pages. You should be able to set additional parameters of time here to days, weeks or months.
Self-Exclusion
Should you wish to simply block access to your online casino account indefinitely then the best option is to use the Self Exclude function. When you choose to exclude from a site then by law the operator must NOT send any marketing communications to you. This can be the most effective method of controlling your gambling online.
Other Suggestions to Manage Gambling Behaviour Online
For anyone who enjoys playing slots online we recommend that you keep an eye on how much time you spend and how much money you spend. There are various ways that you can do this. Some players like to keep a check on their transaction history by recording deposits in a book or on a spreadsheet. Writing down what you are spending helps to keep a conscious record of it. This can also be done in a diary . If you choose to do this it's worth having a weekly or monthly budget in mind too so that you can be sure you don't over-spend. This way you can also monitor any changes in your behaviour more easily.
Another option to help you to monitor your gambling spend is to use eWallets like Paypal or Neteller. You can transfer your gambling budget into an eWallet at the start of the month and choose to only fund your online casino account with that money. eWallets are also good options for withdrawals as payments are processed much more quickly that to traditional debit cards.
If you are looking for further methods to control online gambling then we recommend internet filters like Gamblock and BetFilter. These will prevent anyone in your household from accessing a gambling website via a computer on your home network.
Do You Have a Gambling Problem?
If you think that you may have a gambling problem then it may help to answer the following self-assessment questions. If after running through the list you think you should be seeking help then you can contact any of the organisations listed below.
Are you spending more on gambling than you can afford to?
Do you find it hard to put an end to a gambling session?
Do you think about gambling even when you are not gambling?
Do you tell lies to hide your behaviour?
Do you have arguments with friends or family over your gambling?
Have you lost interest in other hobbies because of gambling?
Do you spend all your money on gambling?
Have you borrowed, stolen or sold your possessions to fund a bet?
Have you neglected your responsibilities because gambling takes priority?
Do you chase your losses when you gamble?
Do you increase the size of your bets to get the same enjoyment out of gambling?
Do you have anxiety, negative thoughts or depression?
Where Can You Get Help for a Gambling Addiction?
If you think you have a gambling problem then the following charities will be able to provide help: