Welcome to the All Slot Sites Guide To Megaways™ Slots.
On this page you will find the full list of Megaways games from Big Time Gaming and their licensees, the top 10 Megaways™ casinos chosen by our editorial team and a useful guide to how Megaways™ games work and the best features to look out for.
Find out what Megaways™ slots are and why so many people are playing them right now.
SLOT
PAYLINES
TOP PAYOUT
FEATURES
RTP
VARIANCE
PLAY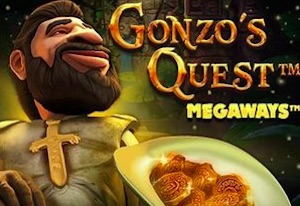 Tumbling Reels, Free Spins, Progressive Multipliers, Earthquakes, Unbreakable Wilds
Free Spins, Multipliers, Wilds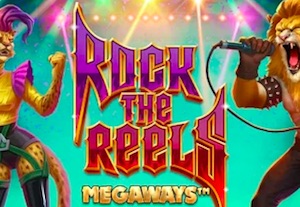 Free Spins, Progressive Multipliers, Wilds, Wild Transformations, Wild Multipliers
Megaways™ is a popular slot game format devised by Big Time Gaming in which the number of active paylines in the game changes on every spin, making for exciting and unpredictable gameplay. Megaways slots have a much larger number of paylines than ordinary games. It's not uncommon for a Megaways™ game to feature as many as 117,649 paylines, or even more.
How Do Megaways™ Slots Work?
Sounds complicated? Ok, well let's break it down like this. There are two key features that make the Megaways™ engine work.
In a Megaways™ game the number of rows on each reel is not fixed. Instead between two and seven symbols are displayed on each reel after every spin. A system called random reel modifier decides how many symbols are in play.
Paylines are different in a Megaways™ game. For a win to be triggered it is only necessary for three or more identical symbols to land on adjacent reels – the position of those symbols on each reel doesn't matter.
Based on these two rules a six-reel slot with seven symbols in play on each reel will have 117,649 active paylines (7x7x7x7x7x7).
The popularity of Megaways™ games is in part down to this clever game engine, but it's also because of the creativity of the Big Time Gaming team. Games like Bonanza, White Rabbit and Monopoly combine the basic Megaways™ format with stunning themes, artwork and features. They are also highly volatile and appeal to a particular type of thrill-seeking slot player who enjoys the taste of high-risk gambling.
What Other Features Do Megaways™ Slots Have?
It's not just this unique reel system that has made Megaways™ games so popular. Big Time Gaming have combined this new game engine with a set of features that make for thrilling gameplay when they combine to full affect. You will often find Megaways™ slots use these game features:
Cascading Wins – After every spin the winning symbols on the reels are removed and new ones dropped into their place. If another win occurs then the process repeats, and again until no more wins are created.
Free Spins – A bonus round of free spins is set up by landing special scatter symbols in the base game. With enough you'll set up free spins with additional reel enhancements. 
Progressive Multipliers – In classic Megaways™ slots like Bonanza, a win multiplier comes into play during each sequence of cascades. With each cascade the multiplier increases by 1x. In the free spins round it does not re-set between spins. That means it can increase without limit and drive spectacular payouts. 
High Variance – Without question Megaways™ games are some of the most volatile slots you can play online. That means the payouts will be infrequent, but when they hit they can are potentially big.
5 Of The Best Megaways™ Slots
Bonanza Megaways™
What's It About?
Bonanza is the game that kicked it all off back in 2016. It's not the first Megaways™ slot – that honour goes to Dragon Born – but it is the first that captured players' imaginations. Bonanza is set in a diamond mine and it runs on the standard format of six reels with up to seven rows each. That creates 117,649 paylines when each reel is fully expanded. It's a very high variance game that pays out very irregularly but can be pretty spectacular when the free spins round kicks in.
What Features Does It Have?
Bonanza clone has inspired many copy-cat versions, but none quite live up to the original. The key features to this game are Cascading Wins, Mystery Symbols, and Free Spins with Progressive Multipliers. It's a frustrating task but the objective here is to unlock the spins round by landing four scatters spelling out the word G-O-L-D. Cascades in the bonus round bring up multipliers that increase without re-setting between spins. This unlimited progressive multiplier is the key to the biggest wins in Bonanza.
By The Numbers
Reels: 6
Megaways™: 117,649
RTP: 96%
Variance: High
Top Payout: 12,000x
White Rabbit Megaways™
What's It About?
After Bonanza came White Rabbit, a slot inspired by the Alice in Wonderland story. Never ones to rest on their laurels, Big Time Gaming upped the ante with a bigger reel set and 248,832 ways to win in the bonus round where up to 12 rows can be active at any time. The artwork is superb and the gameplay is full of quirky features, but like Bonanza this one operates at very high variance which means it's a tough nut to crack.
What Features Does It Have?
The action is pretty fast in White Rabbit and a little overwhelming the first few times you play it. There are a few features to look out for, including Bonus Wilds that come with multipliers of 2x or 3x when they contribute to a win. The caterpillar at the bottom of the reels is also an important character as he can randomly add wilds to the reels when hes in the mood, boosting the odds of hitting a win. The free spins round starts with 15 but there are opportunites to earn more and hit top payout.
By The Numbers
Reels: 6
Megaways™: 248,832
RTP: 97.7%
Variance: High
Top Payout: 10,000x
RANK
SLOT SITE
BONUS OFFER
SLOTS
SCORE
GO PLAY