This is a slot player's guide to the term 'variance'. Reading it along with our guide to Return to Player, or RTP, will help you understand the odds of video slots better and increase your enjoyment of these exciting games, all available at our listed new slot sites.
Slot variance is one of the most important terms all slot players need to know. It indicates how far from the advertised RTP a slot game will vary during your session. It is not an absolute value, because these games are driven by random events, and each gamblers experience will be different. But it is a useful guide as to how the reels will behave.
Slot variance applies to both online and land-resort slot games. It tells the player whether the machine is set up for a high frequency of small wins, or a low frequency of big wins. These two types of games have different terms:
Low Variance – A slot game that pays out regularly, usually in smaller amounts
High Variance – A slot game that pays out infrequently, usually in larger amounts
There is, of course, a middle ground. A medium variance slot game falls somewhat in between the two and appeals to a wider audience of players.
How does slot variance help players?
The casual gamer should be aware of slot variance just as much as the professional player. While an expert needs this information to sustain any probable slumps in play, the casual player can use it in the hope of winning big in a smaller amount of time.
Which type of slot should you play?
Choosing a slot game all depends on your budget. If you're a casual player looking for a bit of entertainment in the evening, then a low variance game may be more up your street. Low variance slots are better suited to those with a smaller budget who want their play to last. It's possible to still hit some pretty decent wins with low variance, but you're looking more at a 100x hit than 500x.
High variance slots are often great games but tend to fit the more serious player. The higher the game's variance, the more of a risk you're taking. If you jump straight into a high variance game with a small budget, it's likely your play won't last long. Sure, you might win big eventually, but you'll probably have to increase your budget first.
Your choice of game really depends on whether you're willing to take a risk. If you're okay with shorter play time and taking a risk to win big, then high variance games are for you. If you're just looking for a bit of light entertainment, then low variance games are best.
Top 5 High Variance Slots
If you're looking for a great high variance slot, then these are a good place to start. It's worth mentioning that minimum and maximum bets can vary by operator, and you should also take note of the game's RTP before playing.
1. Dead or Alive by NetEnt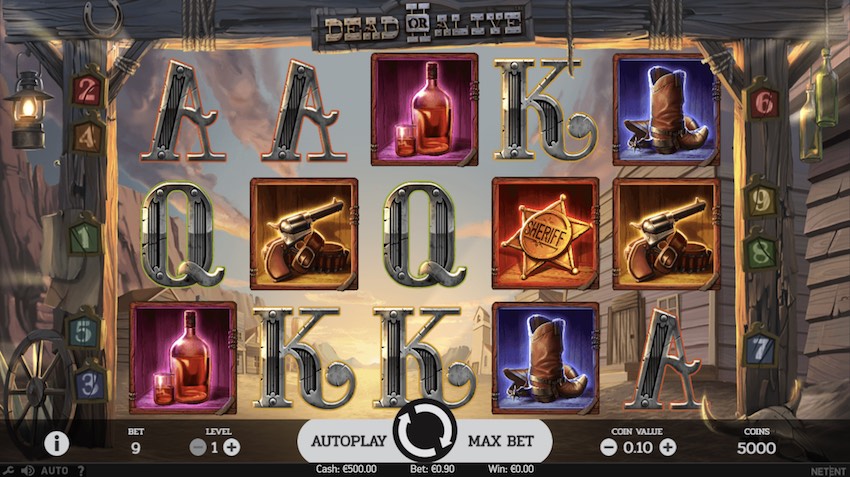 Despite its age, this NetEnt game is one of the most popular high variance slots out there. Dead or Alive was first released in 2009, yet is still one of the best-known games for its potential to pay out more than 4000x your bet.
The game has 9 paylines and 5 reels, with a RTP of 96.8%.
2. Casino Zepplin by Yggdrasil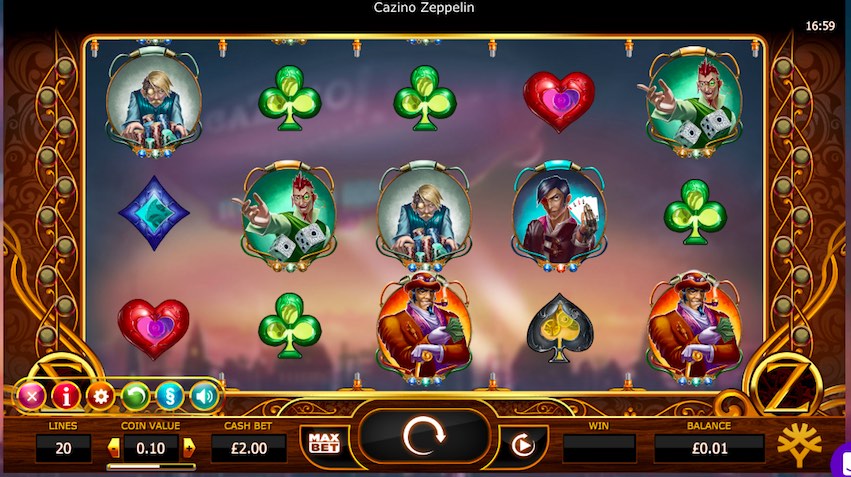 Cazino Zeppelin, released by Yggdrasil in 2015 is one of the provider's highest-variance slots. It's pretty fast-moving – a pipe-smoking man is the game's highest paying symbol, with 5 paying out 2000x your bet.
The game has 20 paylines and 5 reels, with a RTP of 96%. It is available to play on all the best gambling sites.
3. The Wish Master by NetEnt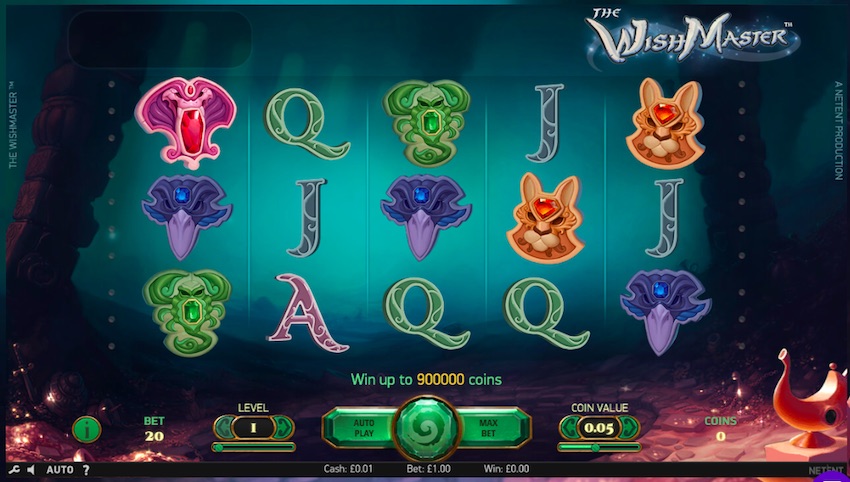 The Wish Master is another fantastic game from NetEnt. It's known for its notoriously high variance, meaning if you're going to play, you need to make sure you have the budget to match.
The game has 20 paylines and 5 reels, with a RTP of 96.6%.
4. Raging Rhino by WMS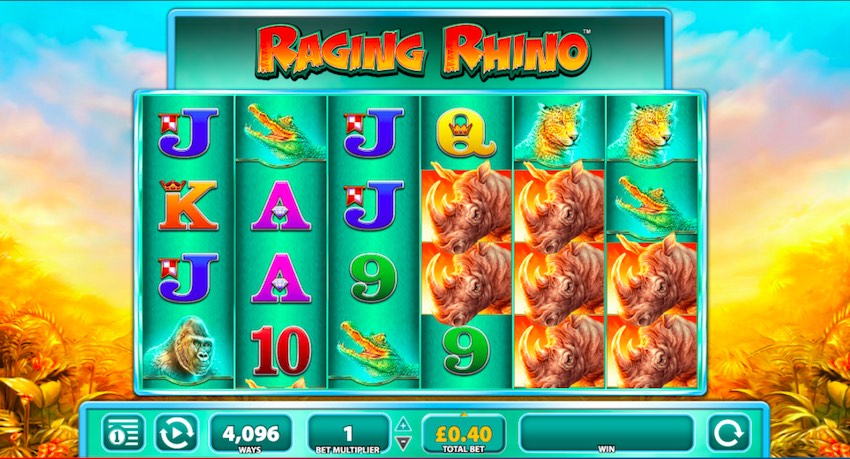 Raging Rhino was released by WMS (Williams Interactive) in 2014. The game has been known to frustrate many a player with its super high variance but remains one of the most popular online slots out there.
The game features 4096 paylines and 6 reels, with a RTP of 95.91%.
5. Book of Dead by Play n Go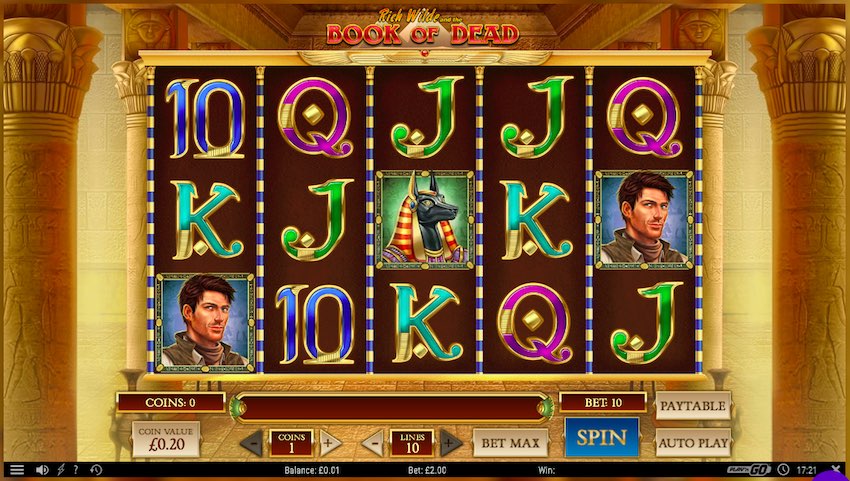 Book of Dead by Play 'n Go has proved ridiculously popular since its release in 2016. The Egyptian-themed slot's bonus round has a jaw-dropping maximum payout of 50,000x your bet per win line.
The game features 10 paylines and 5 reels, with a RTP of 96.21%.
Top 5 Low Variance Slots
If high variance slots don't take your fancy, there's plenty of great low variance games out there that can provide you with hours of fun. Here's our top five.
1. Starburst by NetEnt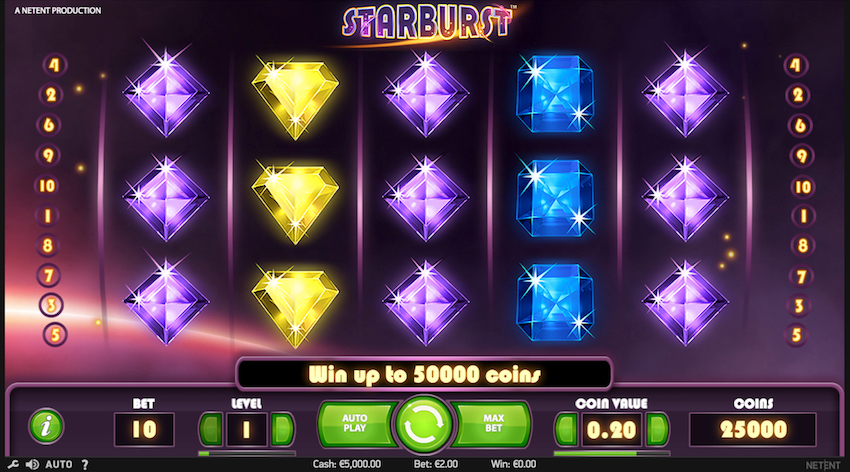 Starburst is one of those slots that is definitely here to stick around. Since NetEnt launched the game in 2012, fans have been hooked with its great theme and outstanding graphics.
The game has 10 paylines and 5 reels, with a RTP of 96.1%.
2. Bloodsucker 2 by NetEnt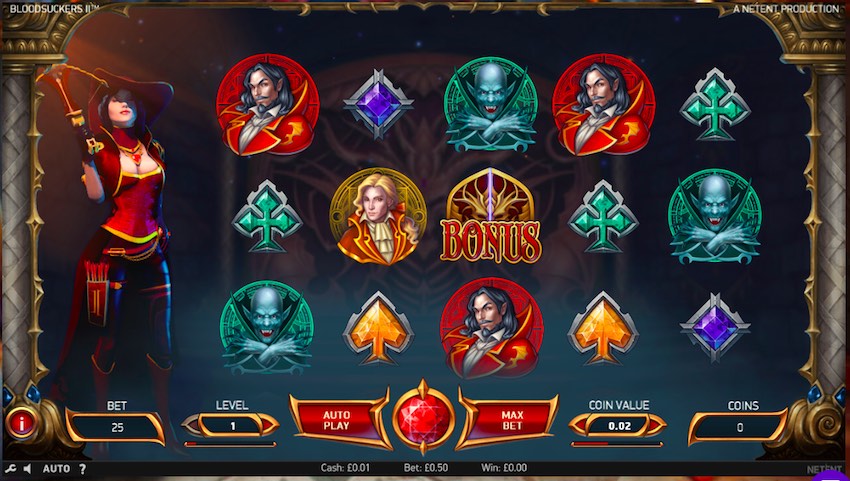 Bloodsuckers II has all the classic features of the original version released in 2009, but NetEnt has brought it right back up to date. It's well-loved for its combination of low variance and high RTP, making for a low-risk yet super fun game.
The game has 25 paylines, 5 reels and a RTP of 97%.
3. Thunderstuck 2 by Microgaming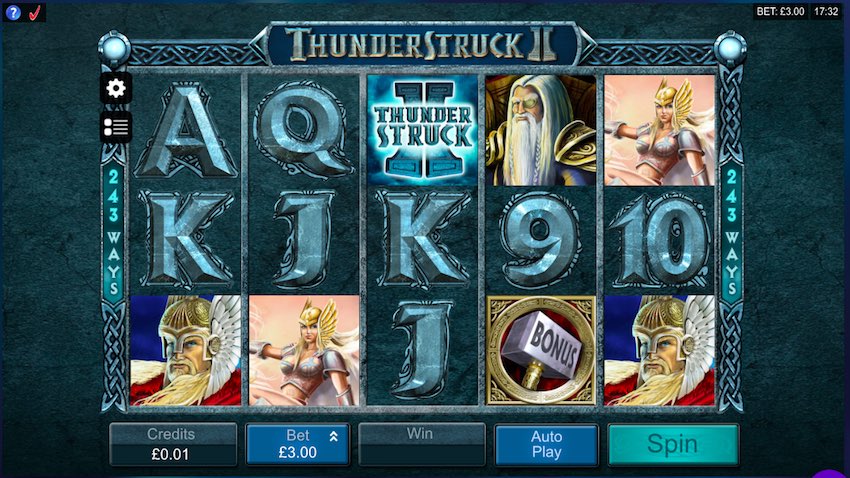 This 2010 game from Microgaming is a low variance version of the original 2004 slot, with great bonus rounds and a variety of free spins.
The game has 243 paylines, 5 reels, and a RTP of 96.65%.
4. Esqueleto Explosive by Thunderkick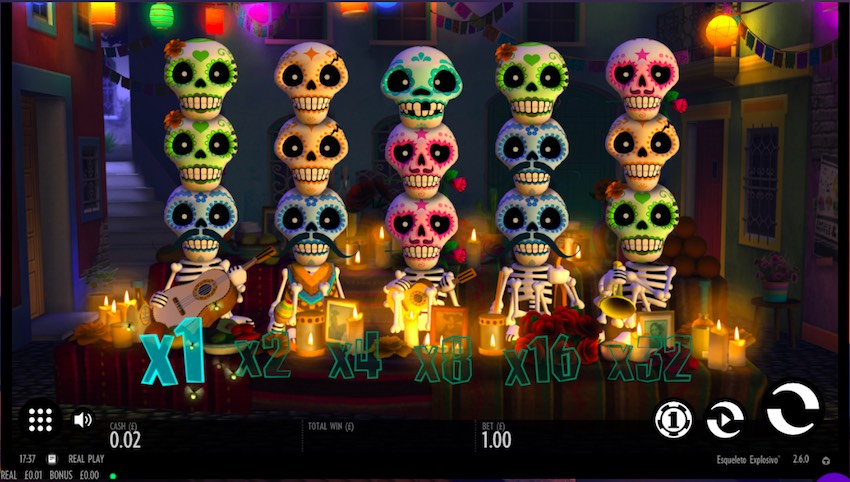 Thunderkick's Esqueleto Explosivo is themed around Mexico's Day of the Dead national holiday. This fast-playing game has all the feel of a high variance game while giving you the chance to spin for hours.
The game has 17 paylines, 15 reels, and a RTP of 96%.
5. Enchanted Garden 2 by Real Time Gaming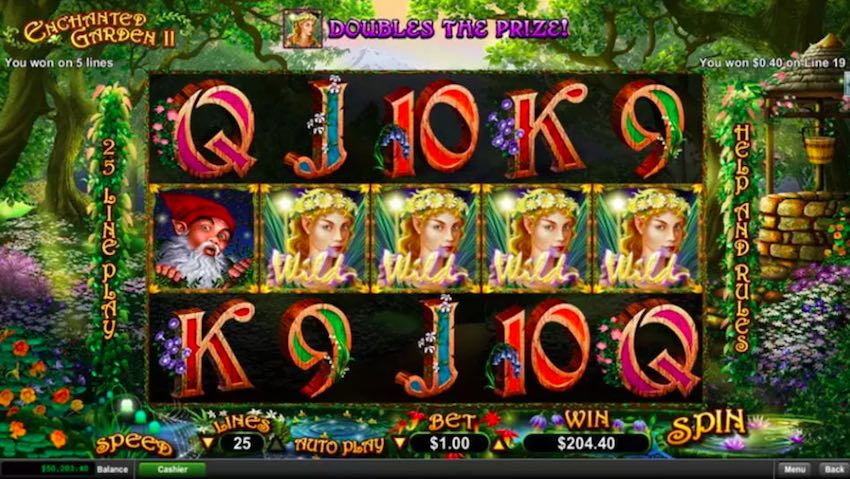 This fantasy slot from Real Time Gaming is known for its frequent yet modest payouts to keep play fun while looking after your bank balance at the same time.
The game has 25 paylines and 5 reels.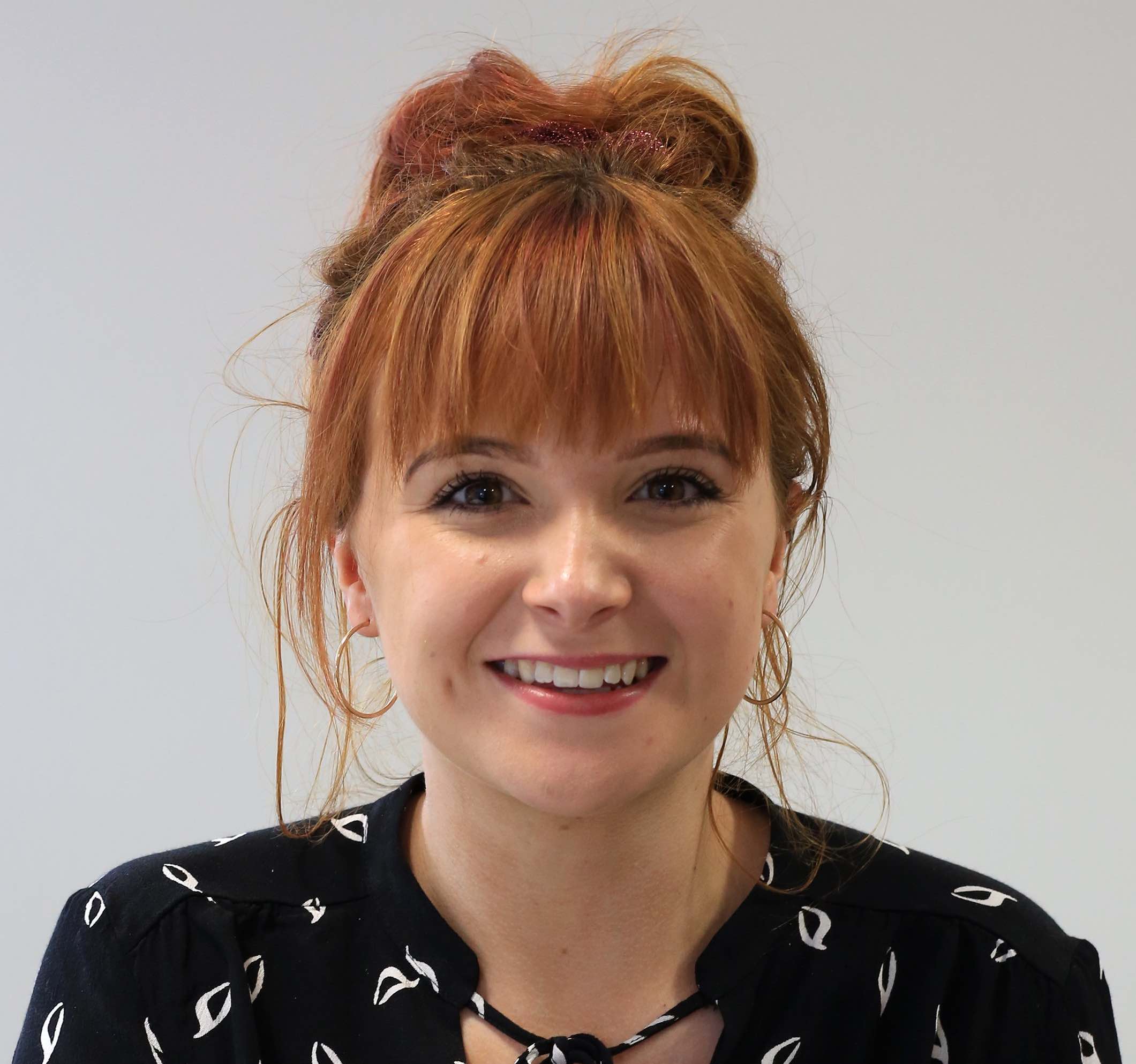 Ann is a freelance journalist and world traveller, who can be found writing gaming articles from co-working spaces across the globe. Her writing focuses mostly on online casinos and slots, as well as all the latest news straight from Vegas.