Thinking of playing at a white label casino? Before you sign up, read this article which explains how white label casinos work, why they are different to independent casinos, and what the pros and cons are for slots players.
What is a White Label Casino?
The White label casino model is a big part of the online gambling landscape in the UK. It makes setting up and running an online casino much easier for business owners who lack operational experience in the industry. It is a model that has created massive choice for consumers looking to spin slots in the UK.
At white label sites, two companies work as partners. One, the operator, provides the licensed platform with games, cashier, website hosting and customer support services. The other, the brand owner, brings branding and marketing budget to the new venture. 
Brand owners generally pay a license fee to the operator each month and revenue is shared between the two parties. 
How Responsibilities Are Shared At White Label Casinos
From a customer viewpoint, if you sign up to a white label, all your interaction will be with the operator. In the case of smaller white labels, you probably won't know the name of the company behind the brand itself. They are often small marketing agencies looking to get a piece of the action in the UK's gambling market. Of course, in the case of bigger brands like the Mirror newspaper, you will know who they are.
Broadly speaking, responsibility is shared out between the two parties in a white label arrangement as follows.
Operator Responsibilities
License – they are the license owner and responsible for ensuring that business activities do not breach the terms of the license. Any regulatory action, including fines, will be shouldered by them.
Platform – the operator owns the platform on which the casino runs including all the technical architecture, cashier and game integrations.
Games – the operator builds partnerships with game studios to ensure the latest games are available to players.
Cashier – partnerships with payment providers and integration with the casino platform ensures that the most popular services are available.

 

Promotions – any promotion you receive once you are signed up will be the responsibility of the operator.  
Customer Support– In most cases the operator runs the customer support team for casinos on its platform.
Website Hosting – the operator hosts the casino website including the secure account and games area.

 

 
Brand Owner
Branding – the brand owner is responsible for creating the casino brand. This may be new, or an existing brand with a ready-made customer base. Virgin Casino, on the Gamesys platform, would be an example of an existing brand that added gambling to its portfolio.
Marketing – they are also responsible for marketing budget and campaigns, including advertising the brand on TV, online, and in the case of some newspapers, in print.
On this white label model, 1,000s of new slot sites have been established in the UK in the last two decades. They vary in size from tiny sites with no previous brand identity to big brand names like The Mirror newspaper, whose MirrorBingo.com site with bingo and slots games, runs on the Jumpman Gaming platform.
How Are White Labels Different Independent Casinos?
Independent casinos run on a single, unique platform that supports only one site. In most cases, the same company is responsible for marketing and operation. Examples would be Casumo Casino or Leo Vegas. It takes a much larger investment to set one of these up but the player experience is generally better. From the website through to the promotions, it feels like a more bespoke experience … because it is. 
Should You Play at White Label Casinos?

 
If you are deciding whether to play at a white label casino then you will want to consider the same things you would at any other site, like the bonus, the games on offer and the payment services available.  
But you should also think about the kind of experience you are looking for. Most white label sites are not as high-end as their independent rivals, but they do offer a good no-frills gambling experience. 
Pros of White Labels
Familiarity – In many cases, one site from an operator will have a very similar feel to another. This includes the layout of the website, the configuration of promotions, the payment services including minimum deposit levels, and the range of games. For example, if you like one casino on the Aspire Global label then chances are, you will like them all.

 

Choice – If you decide to go for a white label casino then you will find you are spoilt for choice. Each operator has many sites to choose from, and if you get bored at one then you can always move to another, picking up another sign up offer up along the way.

 

Safety – There is no compromise on safety at white label sites. They run under the same license conditions as independent sites. That means responsible gambling tools, including self-exclusion and time outs.

 

Big Game Choice – Some, but not all white label operators, have a superb range of games to choose from. Skill on Net sites have more than 5,000 whilst White Hat Gaming sites feature over 2,500.

 
Cons of White Labels
Less Attractive Sites – some white label sites look like they could do with some investment in their design and architecture. These are not typically big budget brands so they won't come with the frills you find at a big independent casino. Compare a low-budget Jumpman Gaming site with Leo Vegas for example.

 

Risk of Shutting Down – white label casinos are not as financially stable as their bigger independent rivals. In the UK market we are seeing some sites shutting down as the regulator gets tough with affordability checks. With margins squeezed, smaller brands can't compete and decide to shut down. In most cases your money is protected but of course it can be frustrating to see your regular casino closed down.
Smaller Game Catalogues – Skill on Net sites may boast huge game catalogues but other white label operators don't have as much to offer. Aspire Global sites have fewer than 1,000 games for example.
Fewer Bonuses and Promotions – At white label casinos you will find less promotional activities. With fewer players than big-name sites there is less incentive for the operator to invest in running big offers. This isn't always the case however. Play OJO on the Skill on Net platform offers a good range of loyalty rewards for example.

 
Popular White Label Operators in the UK

 
These are the best-known white label casino operators in the UK, the number of domains registered with the Gambling Commission and their license numbers.  Read more about each one underneath the table.
Aspire Global Ltd
With around 100 casino domains operating under its UK license, Aspire Global is one of the biggest white label operators. The company was founded in 2005 and is head-quartered in Malta, where it is also licensed by the Malta Gaming Authority.
In June 2022 Aspire Global was acquired by the Lottery company, NeoGames. In total they are active in 31 regulated markets, employing 600 staff.  
Popular Aspire Global casino brands include Casiplay, MrPlay and Spin Rio. Their websites are typically cheap and cheerful. They don't offer as many games as rivals like Skill on Net but the user experience is generally good with sign up offers including free spins on selections of NetEnt and Play n Go slots.
White Hat Gaming Ltd
Perhaps the best-known white label operator in the UK is White Hat Gaming. They have offices in five counties including UK and Malta, and now the US where they are expanding operations. 
White Hat sites are known for their vast game catalogues, usually over 2,500 in the UK. In my opinion they are a cut above Aspire Global. The quality of the websites, and the style of leading brands like Temple Nile and Casimba makes the experience a better one.  
Popular White Hat Gaming sites include PlayGrand Casino, Dream Vegas and Skol Casino.
Skill on Net
Next to White Hat Gaming, Skill on Net are our favoured white label provider. Founded in 2005 the company specialises in delivering high quality casinos through its platform which supports more than 5,000 games.  
Flagship brands on the Skill on Net platform include Play OJO and BacanaPlay, both of which we have reviewed favourably on our site. Alongside their massive game catalogues these sites offer an exciting user experience. Games can be filtered and searched through sophisticated menus and level-up loyalty programs are stacked with fun rewards.
L and L Europe
Another Malta-based business, L and L Europe, has built its own platform on which it runs 9 different casino domains. The company was founded in 2011. L and L is a smaller business than its rivals and its brands are a mixed bunch. They specialism is a 'localised' offering as seen in their All British Casino site. 
In testing we found their websites to be a bit tricky to navigate in places but their game selections are reasonable, with the rare opportunity to play Novomatic slots. 
Popular L and L Europe sites include All British Casino, Fun Casino and Hyper Casino.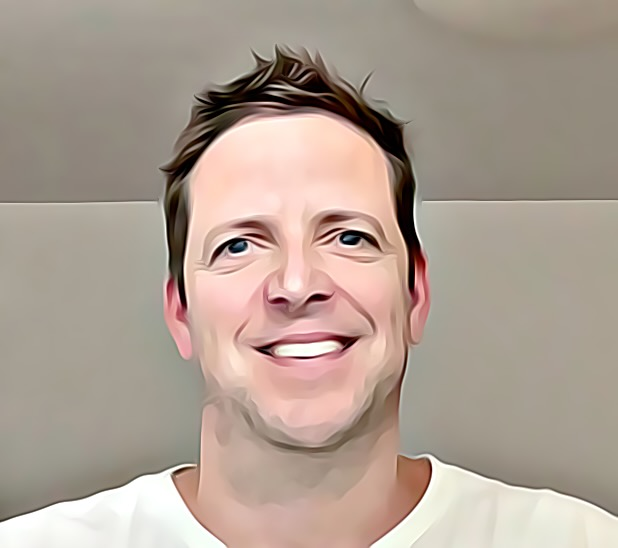 Mark Wadie is senior editor at All Slot Sites. He sets the tone for the website, writing much of the content as well as commissioning features, guides and reviews from other experienced journalists.