Daily Drop and Must Drop Jackpots (Red Tiger) – List, RTP, Reviews and Where To Play
Published On: 22nd September 2022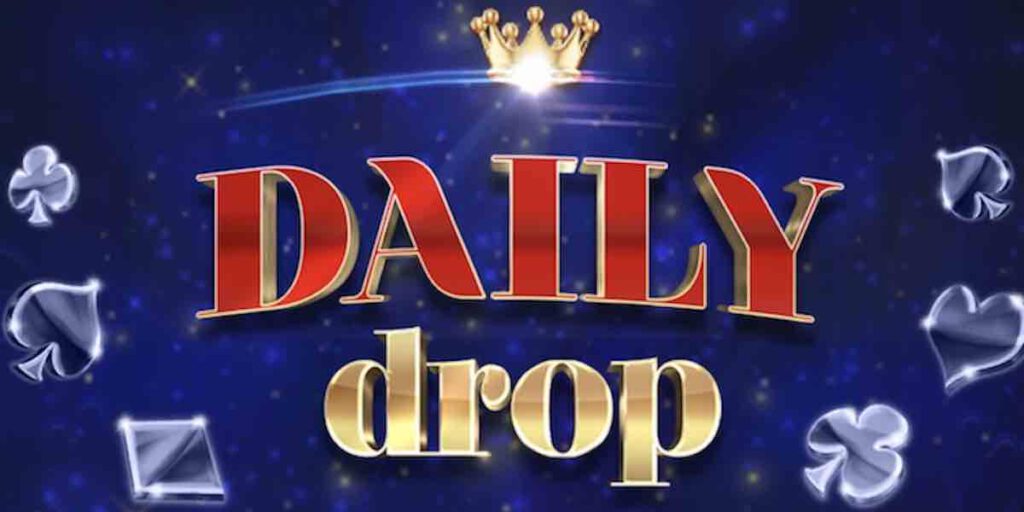 What Are Daily Drop Jackpots?
Daily Drop Jackpots and Must Drop Jackpots is a format of Progressive Jackpot slot created by Red Tiger where the jackpot prize is GUARANTEED to pay out within a specified time frame or before the jackpot hits a specific value. The time frame is usually one hour or one day. They are different to standard progressives which are NOT programmed to pay out before a particular date or time.
Daily Drop and Must Drop Jackpots are add-ons to existing Red Tiger slots and you will find them at many UK slot sites. They are not 'pooled' jackpots. That means the prize pools are not shared between casinos. Instead, players from each casino play for exclusive prizes *.
These jackpots were launched in February 2019. They are now available at many casinos including Casumo, Play OJO, Leo Vegas and Betfred. At these sites you will find dedicated 'tabs' in the games lobby which list games currently offering Must Drop or Daily Drop Jackpots.
*Whilst the prizes are not pooled between casinos they may still be pooled between games. So, ALL Red Tiger slots may share the same Daily Drop prize pool within one casino for example.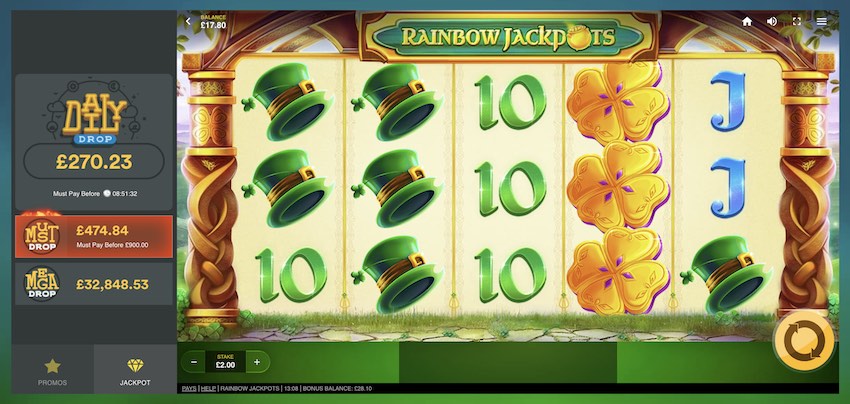 How Do Daily Drop and Must Drop Jackpots Work?
These are standard progressive jackpots. For every £1 wagered on the game, a small percentage is put aside to contribute to the current jackpot total. As time goes on and more wagers are staked, so the value of the jackpot increases, until it is triggered and pays out.
The difference between a Daily Drop Jackpot and a standard progressive like Mega Moolah is that the casino operator programs the game to pay out by a specified time and date.
The nature of Daily Drop and Must Drop Jackpots make them very appealing particularly as the deadline for the prize to drop grows closer and a win is imminent. Whilst the prizes may be smaller than those on big progressives like Mega Moolah the guarantee of a win increases the anticipation and thrill of playing.
NOTE: Some Must Drop jackpots are also configured to pay out before the prize reaches a specified value.
How Much Can You Win?
The size of the jackpot will depend on three factors:
The seed value set by the operator. This is the base level from which the jackpot prize grows.
The size of the player group wagering on the game. The more players that play, the greater the contribution to the prize pool and the bigger the jackpot gets.
The time frame set for the game to payout. Daily jackpots will grow bigger than hourly jackpots for example.
In an interview published on the Red Tiger website, Head of Business Development, Carl Ejlertsson, said that the average Daily Drop jackpot at most casinos hosting their games is between £40,000 and £50,000. He also recommended the best times to play:
"Thursday and Friday nights tend to be the peak periods for Must Drop and Daily Drop jackpots so if you are seeking a bigger potential win, that is the time to play." 
Which Games Are Dream Drop and Must Drop Jackpots Available On?
It depends which casino you play at. Most operators want the jackpots available on as many of Red Tiger's slots as they can to give more choice to their customers. For example, Casumo offers the games on 131 different Red Tiger slots.
Here is a selection:
Mystery Reels Power Reels
Dragon's Luck
Aztec Spins
Jack In A Pot
Lucky Halloween
777 Strike
Rainbow Jackpots
Neon Links
Bounty Raid
The Wild Hatter
In each game there may be more than one jackpot available. Typically, there will be three. They are Daily Jackpot, Must Drop and Mega Drop.
You can see the current prize value displayed on the left of the game screen as shown in the screen shots on this page.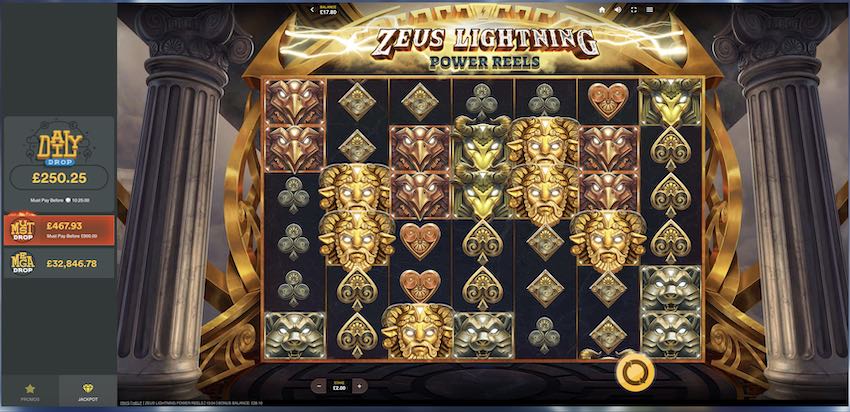 How Are The Daily Drop and Must Drop Jackpots Won?
These jackpots follow a similar format to other slot progressives.
The first step is to trigger the jackpot feature. This is done by landing three 'Jackpot' symbols on the reels simultaneously on one spin.
This activates a Jackpot Prize Wheel which is divided into segments like a Wheel of Fortune. Each segment represents one of the jackpots. The wheel spins and when it stops a pointer will indicate a segment and a prize payout.
Big Daily Drop Jackpot Wins
Whilst the average Daily Drop Jackpot win is under £50,000 on very busy days the prize can easily exceed this. Here are some of the biggest wins to date:
£78,429 – 24th September 2019 at Betsson
£65,774 – at Casino Calzone
£65,000 – at BGO
On their own website Red Tiger state that the popularity of these games is because the jackpots are both big money prizes but also attainable. Winning £78,000 would be a huge event for every player, and knowing that the payout must land within hours makes the possibility seem achievable for everyone.
"We've squared the circle between urgency and attainability," says Carl Ejlertsson.
And that neatly sums up the appeal of these games.
Further Reading
FAQS
Red Tiger is a casino game developer specialising in online slots. They have been producing games since 2014. Some of their most popular titles include Blazing Clusters and Rainbow Jackpots Power Lines. In 2019 Red Tiger was acquired by NetEnt in a deal worth £200 million.

Do other slots providers have Must Drop Jackpots?

Yes, other slots providers have similar progressive jackpot formats. These include Blueprint Gaming and Pragmatic Play.

Which are the best Red Tiger slots with Must Drop Jackpots?

The best slots with Must Drop Jackpots from Red Tiger are Rainbow Jackpots Powerlines (95.68% RTP), Neo Links (95.67% RTP) and Zeus Lightning Power Reels (97.73% RTP).