Space Stacks Reelbets – Push Gaming Prepare to Showcase A Unique New Slot Format
Published On: 16th September 2022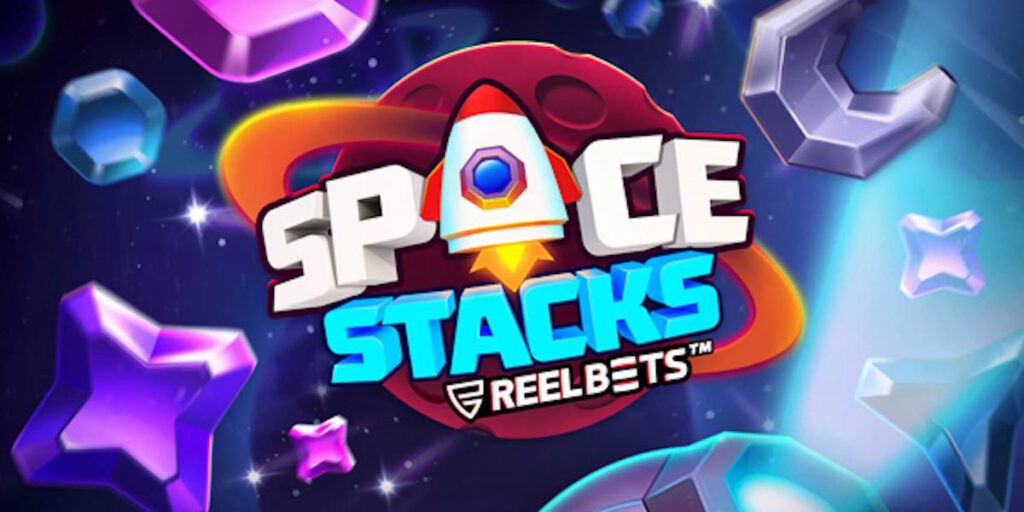 Fans of slot games that take things in new directions will be blown away by this upcoming release, scheduled for late October, from pioneers of the sector, Push Gaming.
The team that brought us the 'Fat' series of games, Jammin Jars and Razor Shark are pulling apart the traditional slot game and rebuilt it as something new called Reelbets. Players will be able to bet on any and all or 10 individual reels with multiplier prizes and bonus rounds to be won.
It's a daring new game style and here we're going to give you quick glimpse into the future.
Space Stacks By the Numbers
Reels: 10
Rows: 10
Variance: High
RTP: 96.23%
Top Win: 5,000x
Release Date: 26th October 2022
How Does The Reelbets Mechanic Work?
Reelbets is a new way of playing slots and it will be central to the gameplay. In fact, it IS the gameplay. Here are some pointers on how it works in Space Stacks.
There are 10 reels in the game, 7 of which award multiplier prizes, and 3 of which trigger bonus rounds. At the start of a spin, players choose which reel(s) they want to bet on. The top multiplier award is a 5,000x jackpot. The three bonus rounds are Astro, Flip and Apex.
There are 10 rows to every reel, and once the 'spin' or 'game' starts, symbols and blockers drop onto each reel. To win a prize, you must fill EVERY row in a reel.
The Astro bonus is a prize wheel with wins of up to 1,000x. The Flip bonus is a kind-of 'pick me' game with multiplier prizes of up to 1,000x. The Apex bonus plays out on the base game grid with the chance to fill more than one reel. When each successive reel is filled, the total prizes are multiplied together, making this the best chance of hitting that 5,000x top win.
What Do We Think?
It's rare for a new game to arrive in our in box that completely hits the re-set button for slots, but Push Gaming have got about as close as you can get with Space Stacks and the Reelbets mechanic. This is an exciting new concept and a game that will require some thought and a bet strategy unlike normal slots. Each reel has a different RTP so you'll want to consider the odds and the maths at every turn and we are really excited to be reviewing this game in full in the coming weeks.
Keep watching this space for more details! In the meantime, check out another Push Gaming release from 2022, Deadly 5.
Further Reading