888 Fined £9.4 Million – Is Their License At Risk?
Published On: 2nd March 2022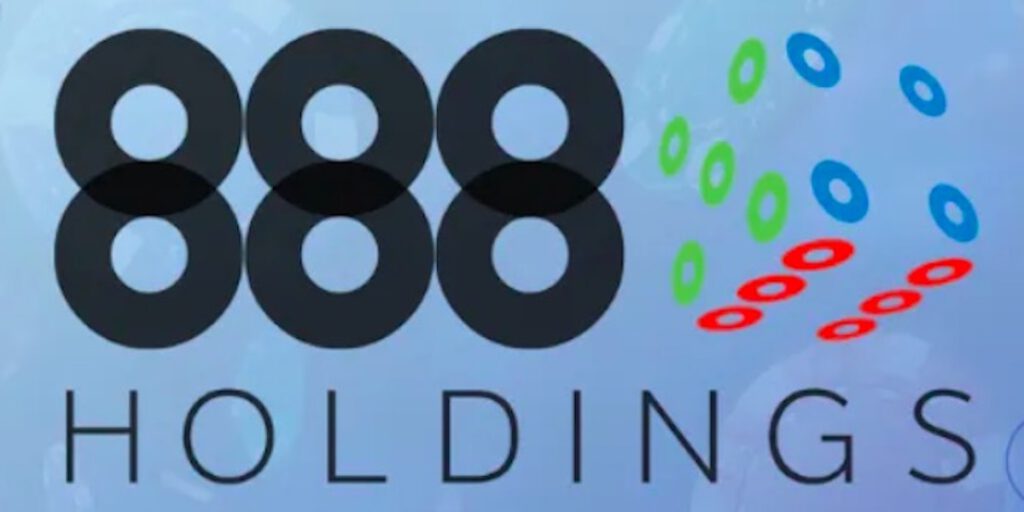 For the second time in five years, 888 Holdings Ltd, one of the world's biggest online gambling companies, has been hit with a mega fine by the UK Gambling Commission. This time the penalty is £9.4 million for responsible gambling and anti-money laundering failings.
The fine follows an audit carried out in October 2020 of 888's interactions with UK customers during the pandemic lockdowns.
The commission found that the betting firms Source of Funds (SOF) checks were woefully inadequate to ensure that at-risk customers did not spend beyond what they could afford or that funds came from criminal enterprise.
Specifically, 888's SOF checks were only carried out once a customer had reached deposit levels of £40,000 or more.
In their report, the Gambling Commission identified several instances where customers were allowed to spend significantly over their means.
An NHS worker whose salary brought home £1,400 a month had deposit limits of £1,300 implemented on her account. Another customer who gambled away £37,000 in six weeks received no contact from the 888 team to discuss her spend levels. Another customer was allowed to spend £65,835 in five months without providing any proof of the source of her income.
Overall, the report found that 888's contact with customers on social responsibility was limited to a single email instructing them how to set their own limits and self-exclude, with no follow up or pro-active intervention where concerns were raised.
Under the terms of their license, any operator taking bets from customers in the UK is required to follow formal guidance from the Commission on social responsibility that includes how to identify problem gamblers, how to set reasonable limits for spend based on open-source data and information provided by a customer like job and salary.
Second Fine for 888 Holdings Ltd
This is not the first time that 888 have received a penalty. In 2017 they were fined £7.8 million for failing to protect vulnerable customers when 7,000 players who had opted to close their accounts were still able to access them, deposit and play.
The segment of customers went on to deposit a massive £3.5 million and wager £51 million.
Is Their License At Risk?
After multiple fines and failings in processes that would suggest a disregard for responsibilities, some may ask if 888's license is at risk. They wouldn't be the first operator to have a license suspend in the UK if the Commission were to take this action.
In July 2020 the license of Genesis Global Ltd was suspended for several months whilst the company's operations were reviewed. A £3.8 million fine followed for similar failings as those uncovered at 888.
Regarding the latest action, the Gambling Commission's Chief Executive, Andrew Rhodes, had this comment to make: "The circumstances of the last enforcement action may be different but both cases involve failing consumers – and this is something that is not acceptable.
"Today's fine is one of our largest to date, and all should be clear that if there is a repeat of the failures at 888 then we have to seriously consider the suitability of the operator to uphold the licensing objectives and keep gambling safe and crime-free.
"Consumers in Britain deserve to know that when they gamble, they are participating in a leisure activity where operators play their part in keeping them safe and are carrying out checks to ensure money is crime-free."
In short, there is no plan to suspend 888's license at this time but any further cause for action would surely put their operations in the UK at risk.
Action Will Be Used As Proof of Need for Tougher Regulation 
With the government's White Paper setting out plans for a review of current gambling regulation in the UK set for publication in May 2022, this news will be used by those seeking stricter regulation to show that current rules are inadequate.
Whilst the Gambling Commission sets out guidance on how operators should handle social responsibility, there are no limits set at which point a company should intervene.
Some argue that this must change. They say deposit limits or affordability checks should be at much lower levels than those currently set by operators. Many in the gambling industry on both the business and customer side disagree. They say it is an invasion of personal privacy if a person should need to share their pay slips and bank statements just to place a bet.
The debate will likely rage on after the white paper is published and as new legislation is drawn up. Keep reading our news pages for the latest on the new Gambling Act.
Who Are 888?
888 Holdings Ltd are one of the world's biggest and oldest online gambling firms. Their flagship brand, 888 provides betting opportunities across all verticals including casino, slots, poker, sports and bingo. They run 78 gambling sites in total, including many bingo white labels.
888 are currently in talks with Will Hill to buy up their UK assets.
Useful Resources
UK Gambling Commission Statement