Alternative Payment Options To Use at UK Slot Sites
Published On: 28th February 2022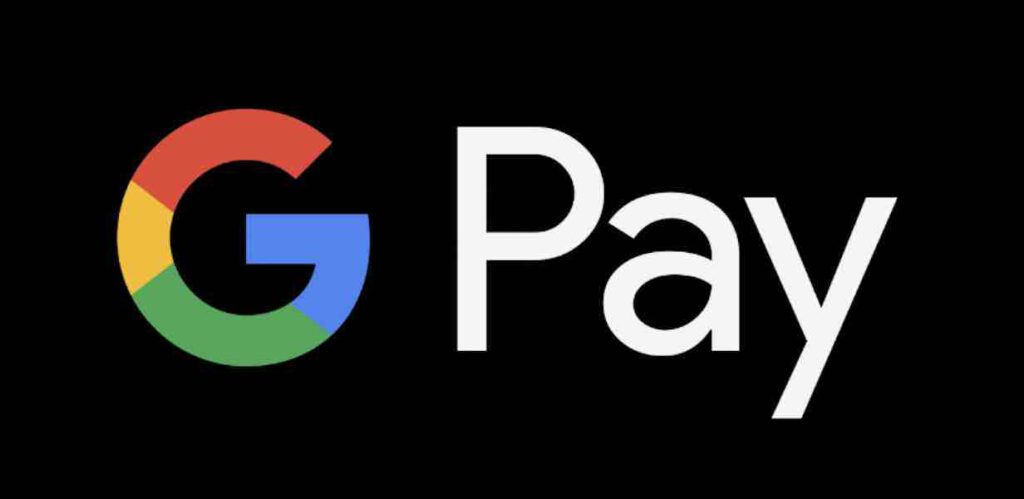 Online payment systems have come a long way since the first online slot was spun back in the 1990s. The very first casinos had limited options for deposits and withdrawals and most players chose Visa, Mastercard or Maestro before eWallets like Paypal became more popular in the 2000s. Since then a whole new range of payment methods has become available. Alongside a wide range of eWallets like Skrill and Neteller, and bank transfer services like Trustly, technology has now enabled the launch of mobile phone services including Apple Pay and Google Pay, whilst cryptocurrencies enjoy a bigger profile too.
In this article we identify and examine four of the best new payment services you can find at the UK slot sites in our lists. But before we do here are some key considerations to keep in mind when deciding how to make your next deposit.
What Makes a Good Payment Service for Online Slots?
Convenience – Are They Quick and Easy to Use?
The most important consideration for most of us its convenience. By that we mean, how quickly can you deposit and withdraw with the service you choose, and does it require additional log ins or accounts? As you will see, the great advantage of the new wave of payment services like Apple Pay is how easy they are to use once you have set them up on your phone. In 2022 you shouldn't need to share your bank details with any gambling operator, and you should be able to deposit and play in seconds.
Cost – Are They Free?
If you are used to depositing and playing with a debit card (remember, credit cards have been banned from UK gambling sites for a few years now) then you will not have worried about fees before. Fortunately, the same is true of almost all of the newer payment options. Fees are generally absorbed by the operator so you shouldn't have to worry about additional costs, but it is worth checking the terms before you deposit to be sure.
Ubiquity – Can You Use Them Across Multiple Sites?
As many of us have accounts at more than one slot site it is worth choosing a regular payment service that is available on each of them. Some options – Paypal for example – do not show up on all casino cashiers. If using a deposit option first requires you to set up a separate account with the payment provider then you may want to consider whether that is worth your time and effort when not all slot sites have integrated that service onto their platform.
Deposit Limits – Can I Deposit As Much As I Want? 
Depending on your gambling budget – and you should set yourself one – deposit limits may be a consideration. Generally speaking, debit cards offer the highest deposit limits, though eWallets like Paypal have high maximum levels too. Newer services like mobile payments via BOKU may have strict daily limits of £30 or less. This can be useful if you want to keep a tight grip on how much you spend, but if your budget goes beyond that then you will need to look at other options.
Easy Withdrawals – Can I Withdraw Back to the Same Product? 
Slow withdrawals used to be a huge bug bear for gamblers in the UK. Operators would hold back payments to process them in batches, sometimes 48 hours after a transaction was requested. More recently it was not uncommon for a casino to slow withdrawals down by asking for ID verification multiple times.
The UK Gambling Commission has now clamped down on this behaviour and in general you will find withdrawals processed in less than 2 hours every time. However, that does not mean that the payment provider you use will make the funds available immediately. For example, banks typically take a few days to process the money. Some new payment providers, and certainly the majority of eWallet services, are much quicker, which is a good reason to take a look at the options we list on this page.
Bonuses – Can I Claim a Bonus? 
Anyone who uses Neteller or Skrill regularly will know that some payment services are not always eligible for welcome bonuses and other offers. This is because they are more open to abuse by customers claiming more than one bonus. Before you sign up and deposit anywhere it is therefore worth checking that your first deposit will not be excluded from any offer you try to claim.
Regulation – Are They Safe To Use?
As with every aspect of gambling online, regulation is key to enjoying the experience safely and with security ensured. You are sharing personal information and making a financial transaction, so you need to be sure that your details are not compromised and the right amount of money ends up in the right place. Most payment services are regulated in the UK, but not all. It's worth checking up on this aspect of any service before you decide to use it.
Recommended New Payment Services
Those considerations will help you to decide which service is best for you. Now we take a look at some of the new options out there.
Apple Pay
Apple Pay has been around since 2014 but only in the last few years has it become more widely available at online slot sites. There are a few reasons for this – increased mobile phone usage for gambling, greater consumer trust in new payment services and a recognition by operators that they need to address customer desire for more choice in the cashier.
If you have an Apple device and an Apple account then Apple Pay is available to you. To use it you simply have to link Apple Pay to a bank card or account to get started. Deposits can be verified with your Apple phone log in ID or your Apple log in. You can find a list of Apple Pay slot sites here.
So, is Apple Pay right for you?
Convenient – Yes, if you have an Apple device and account. Deposits take seconds.
Cost – There is no cost to depositing with Apple Pay when playing slots.
Ubiquity – It is not as widespread as eWallets or bank cards yet.
Deposit Limits – Generally high, at around £10,000.
Withdrawals – Most casinos do not allow withdrawals to Apple Pay.
Bonuses – Not all operators make Apple Pay bonuses eligible for bonuses.
Regulation – Apple Pay itself is NOT regulated but all the banks you link it with will be.
Google Pay
Google Pay is the Android competitor to Apple Pay, previously called Android Pay and live since 2011, but like it's rival, only recently has it started to make a regular appearance at UK slot sites.
To get started you need an Android phone and an account set up either via the Google website or through the Google Pay app downloadable from the App Store. You will need to link a bank account or card to Google Pay then you can make deposits quickly and easily using your phone ID and biometric ID or your Google Pay log in details.
How does Google Pay measure up?
Convenient – Yes, for Android phone users. Deposits are easy to action and very quick.
Cost – There is no cost to deposit and withdraw with Google Pay.
Ubiquity – Google Pay is not yet as widespread as other payment services.
Deposit Limits – Up to £10,000 at most sites.
Withdrawals – Not all sites will allow withdrawals to Google Pay. Check the terms to be sure.
Bonuses – Again, like Apple Pay, some operators may exclude Google Pay from bonus offers. Check the terms of each offer so you don't get caught out.
Regulation – Google Pay is not regulated in the UK, but the banks you link your account to will be.
BOKU and Other Pay By Phone
Both Google Pay and Apple Pay have grown in popularity as consumers have become accepting of payments made by holding your phone over a contactless reader or using your phone ID to verify an online payment. Over time it is likely that both will become the dominant options but right now they aren't the only mobile-based services that you can use at online casinos in the UK. There are others and the best known of these is BOKU.
BOKU has been around since 2009 as a simple way to make payments online that are charged to your mobile phone bill or pay as you go credit. A similar service is provided by PayByPhone, also available at a limited number of gambling sites. Each requires the user to set up an account with the service first. Once this is done, payments are verified with a code shared on SMS and deposits are instantaneous. You can find a list of BOKU slot sites here.
So, is BOKU a good option for you?
Convenient – Yes, very. Once you have a BOKU account the process to deposit is quick and does not require you to share your bank details with the casino.
Cost – There are no fees for using this service.
Ubiquity – BOKU is not as popular as eWallets or regular bank cards but it is still accepted at many casinos.
Deposit Limits – Daily deposit limits for BOKU and other pay by phone services are lower than normal – £30 is the standard. This is important if your budget stretches further.
Withdrawals – There is NO option to withdraw to BOKU.
Bonuses – Most casinos include BOKU in their bonus offers.
Regulation – BOKU is regulated by the FCA, the UK's financial regulator.
Bitcoin and Crypto Currency
Bitcoin's reputation might have been sullied by its association with the Dark Web, but its profile has been steadily growing over the last decade. It hasn't achieved mainstream status yet and might still be better known for its role in creating crypto millionaires than for buying goods on Amazon, but Bitcoin is here to stay.
There are a handful or well-known and trusted crypto-gambling sites that accept Bitcoin and Ethereum. But are they suitable options for you? Here's a brief summary of the main considerations.
Convenient – Not for most of us. Unless you are savvy with Bitcoin and the exchange rates it may feel a little confusing. You'll need to download a Bitcoin wallet to store your coins in and transfer funds from there.
Cost – There are NO FEES associated with Bitcoin. However, you could get stung if the Bitcoin exchange rate fluctuates significantly between the time you deposit and when you withdraw.
Ubiquity – Unfortunately for those who want to use Bitcoin it is not as widespread as the other options on this page.
Deposit Limits – The limits on bitcoin deposits are generally higher than other services, so depositing £2,000 or more shouldn't be a problem.
Withdrawals – You can withdraw funds back to your Bitcoin wallet in just a few hours. You will then need to exchange those funds for standard cash which may take a few days.
Bonuses – Most bitcoin casinos include bitcoin deposits in their bonus deals but you should check the terms and conditions to be sure.
Regulation – In the UK Bitcoin is unregulated and it is treated as a foreign currency. The biggest risk with any crypto currency is that it's price can be very volatile which can affect the value of what you win.
Conclusion
In this article we have highlighted some of the alternative payment services available to slots players in the UK. In doing so we are not promoting these options above more popular ones like Visa or Paypal but we are showing you that there are a growing number of services available that are as convenient and secure as those long-standing options. In particular, as slots play via mobile has grown – well over 50% of all spins are enjoyed on mobile phones now – platforms like Apple Pay and Google Pay which seamlessly fit with your mobile casino experience look increasingly like a suitable choice.
If you are searching for a new way to deposit and withdrawal from your slots account then we recommend you have a look at these two products. Just keep in mind that they aren't accepted everywhere, though over time we expect this to change.