UK Problem Gambling Figures Stable in Latest UK GC Survey
Published On: 23rd February 2022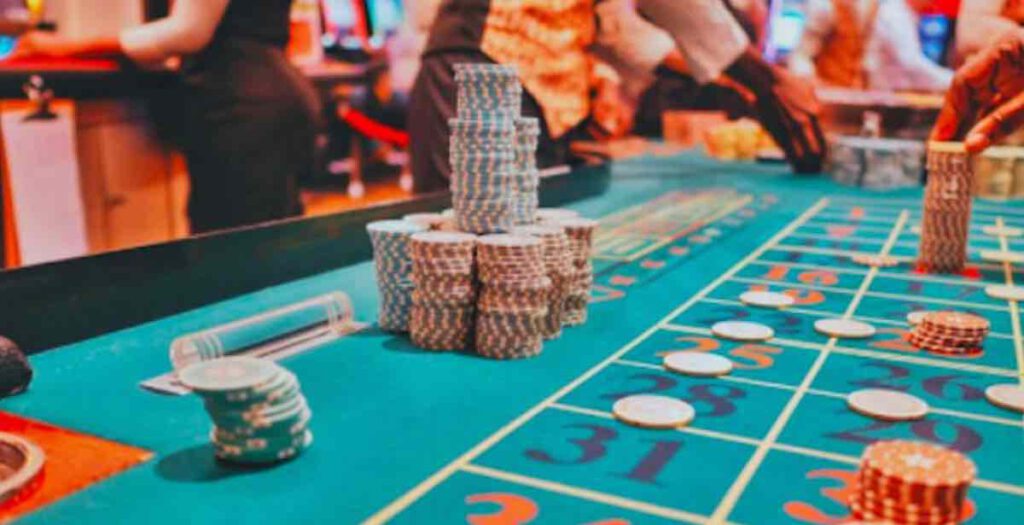 The UK Gambling Commission, the body responsible for overseeing the industry in this country, has published results of a quarterly survey of gambling habits and attitudes towards the industry.
The results show that problem gambling figures are stable, and that whilst there is still quite a bit of distrust felt towards gambling operators and the industry as a whole, anti-gambling sentiment is down on the same time last year.
The survey was carried out through interviews of 4,021 participants made over the phone. There was a mix of gamblers and non-gamblers. The same survey was carried out in December 2020 and December 2019 allowing for comparison of activity and attitudes year on year and with pre-pandemic results.
Problem Gambling Figures Stable
Industry representatives pushing back against stricter regulation in the Gambling Act review this year will point to a stable problem gambling figure of 0.3% compared to 2020 and down from 0.6% in 2019.
Those at moderate risk of problem gambling behaviour are also down from 1.2% in 2019 to 0.8% in 2021. Those at low risk fell too from 2.7% in 2019 to 2% in 2020 and 1.9% in 2019.
A lot of work has been done in this area over the last decade. Measures to tackle problem gambling in the UK over the last 5 years include a ban on credit cards as a deposit option at online slot sites, more stringent ID and affordability checks for new players, greater emphasis put on responsible gambling messaging in advertising, tougher entrance requirements for VIP schemes, slower game speeds in slots and an end to auto-play functions in the same games.
A stable problem gambling figure and one that is down on pre-pandemic levels suggests these measure are going some way to managing the situation, but it is doubtful that they will prevent some of the more onerous steps being proposed as part of new legislation this year, including stricter affordability checks and an end to gambling adverts in sport.
NOTE: Problem Gambling as defined by the UK Gambling Commission is "gambling to a degree that compromises, disrupts, or damages family, personal or recreational pursuits." 
Attitudes Towards Gambling
With stories continuing to appear in the press about fines dished out to operators who fail to carry out the appropriate levels of responsible gambling and anti-money laundering checks on new customers, it is hardly surprising that attitudes towards the industry remain uneasy at best.
The industry press has been quick to point out that the results of this survey show more trust than in previous years, though overall the numbers show there is a long way to go.
For example, when the stats are broken down into those who gamble, 36.2% consider that 'gambling is fair and can be trusted' compared to 31.9% in 2020.
Overall, 40.2% of respondents believe that 'most people who gamble do so sensibly'. Whilst this figure is the highest it's ever been it still shows that more than 50% of those surveyed don't believe that statement. Furthermore, 69.9% said that they though gambling was dangerous for family life, down from 74.5% in 2020, but still a number that shows a high level of antipathy and distrust.
And if you break this down further, 58.9% of respondents feel that gambling should be discouraged, compared to 63.4% in 2020.
In summary, attitudes towards gambling and advertising have softened somewhat in the last year but still suggest that if put to the vote the majority would seek stricter regulation than is currently in place.
Participation in Gambling
Whilst there may have been a slight change in attitudes towards gambling, participation overall remains pretty stable.
From those surveyed, 42.6% said that they had gambled in the last week, compared to 42% in 2020. When you exclude the lottery players from this figure, the number drops to 28.6%.
When breaking responses down into offline and online, 25.3% of those who responded said that they had gambled online in the last 12 months which is stable compared to 2020 but a significant increase since 2019 when 21.1% said that they had bet online. And of those who did gamble online, 18.1% said that they did so less than once per month.
Conclusion
The UK Gambling Commission's surveys provide an interesting snapshot of the nation's attitudes towards gambling, as well as their level of activity each year. With the upcoming white paper on reform of gambling legislation in the UK expected in spring this time around the numbers are particularly vital. There will be fierce debate between the industry and reform campaigners over the coming months. Whilst it appears that problem gambling numbers are stable, those seeking stringent limits on play will say that 0.3% is still too high. At the same time attitudes towards gambling suggest the public would welcome a tougher stance on advertising.
Keep checking our news stories for the latest on reform of the Gambling Act in the UK.