A Guide To Slingo
Published On: 3rd November 2021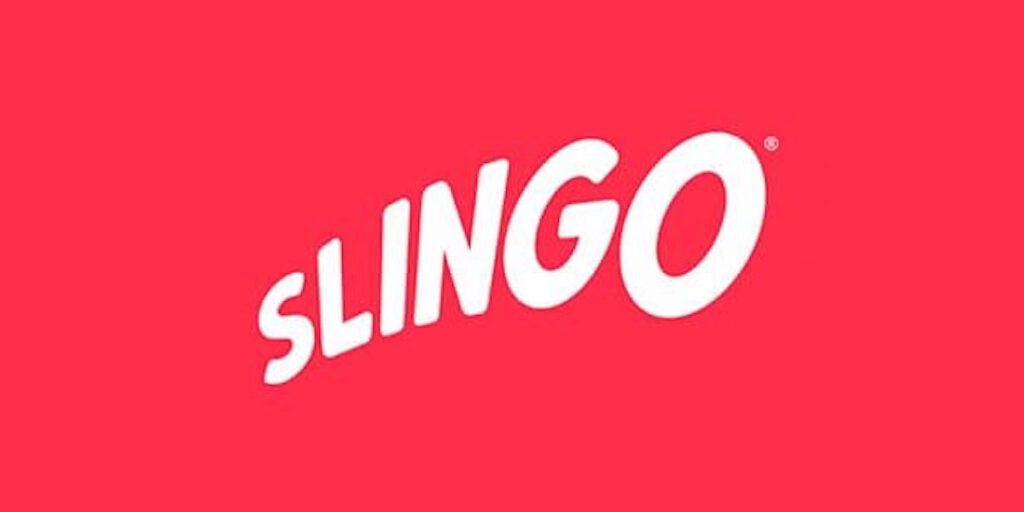 The famous bingo-slots hybrid called Slingo is a booming concern! In this article we introduce you to Slingo and its many different formats and tell you a bit about strategy, potential winnings and where you can play.
The Slingo Story
The real money form of online Slingo has been around since 2015 when London-based Gaming Realms bought the brand over from the US. Previously it had gained huge popularity as a social gaming phenomenon on AOL, MSN and Facebook in the 1990s. The resurgence of the format as a pay to play and win cash prizes game has accelerated in the 2020s as licensing deals have been struck with multiple operators in the UK and the newly regulated US casino market.
There are now more than 30 different versions of Slingo available to play online for real money, including games like Slingo Riches, Slingo Starburst, Slingo Lobstermania, and Slingo Rainbow Riches. You can find out where to play them on our own Slingo Sites page with listings of licensed online casinos that feature Slingo games.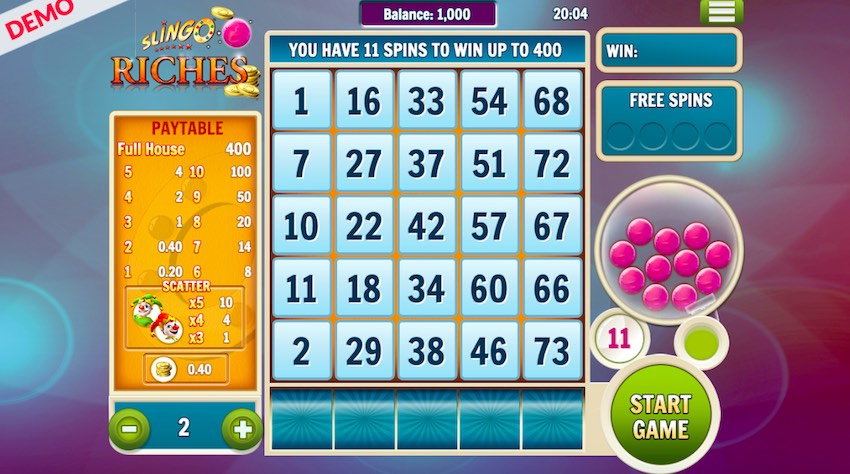 What Is Slingo and How Do I Play?
If you are new to Slingo then here are some of the basics to help get you started.
The game derives from a combination of slots and bingo with each game taking a minute or two to play out. The screen displays a 5×5 grid that looks much like a 75-ball bingo card with 25 random numbers revealed. Once the game starts, instead of a bingo caller, numbers are chosen by the spin of a reel that sits under the card. In each game players normally start with 10 or 11 spins, though the number can change dependent on which version of Slingo you are playing.
When the reel spin is complete, where numbers on the reel match those on your card, then the number on the card can be crossed off. Just like in bingo. When 5 numbers in a horizontal, vertical or diagonal line are completed, you have earned a Slingo. It is also possible to fill the entire card with crossed off numbers – a Full House!
Here is an example payouts from the original real money Slingo game, Slingo Classic, based on a £5 stake:
1 Line: 50p
2 Lines: £1
3 Lines: £1.50
4 Lines: £5
5 Lines: £10
6 Lines: £15
7 Lines: £25
8 Lines: £50
9 Lines: £100
10 Lines:  £500
Full House: £2,500
This is a paytable from one version of Slingo. There are many different versions, including ones with bonus rounds and features, so the payouts, variance and RTP will vary in each case. The prize ladder has a similar feel to the game of Keno. In some of the branded versions of the game, like Rainbow Riches, it is also possible to trigger feature rounds at positions higher up the pay ladder.
When you have reached the end of your spins you can cash out, or choose to wager more money, collect more spins and attempt to earn more Slingos and more prizes. What is clever about this game though is that when it comes to betting more money, your wager and the number of spins you get will be dependent on how many numbers are left on the grid and how much you could win from the spins you buy. For example, if the odds of a Full House are good because you only have three more numbers to cross off then the cost of your bet will be high.
Feature Symbols in the Slingo Game
The fun doesn't end there though! The guys who created the Slingo game added in a few extra symbols to the mix to spice things up. You'll find them in most versions of Slingo and they work like this.
Joker – when this symbol lands on the reel, then it will mark off any number in the line above it. 3 or more of these landing on one spin wins you an instant prize too.
Super Joker – this one allows you to mark off any number ANYWHERE on the grid when it lands on the reel.
Coin – land a coin on the reel and you'll scoop and instant cash prize.
Devil – not all symbols are good and if the devil lands on the reel he will prevent you from completing lines above the position he lands on.
Some Points on Game Profile
If you are a regular reader of AllSlotSites.com then you will know that we pay particular attention to game profiles, including Return to Player (RTP), variance (or volatility), stake range, and payout potential. So, here are the key numbers for Slingo.
Return to Player: Standard for Slingo is 95%. However, it may change from one format to another. This is slightly under the industry average for slots which is 96%.
Variance: Most Slingo games come in at a medium variance, rated 3/5 by the game developer. However, there are some that push the risk factor up. For example, Sweet Bonanza Slingo, a new format based on the classic slot has a high variance (5/5) and a 96% RTP.
Stakes – Most Slingo games have a minimum stake of 10p or 20p, though some start at 50p. Currently the maximum stake in most Slingo games in the UK is £100.
Top Payout – The most you can win on Slingo varies from one game to the next, and of course it is also dependent on your stake. Slingo Original caps at 2,500x your stake, whilst Who Wants To Be A Millionaire Slingo has a prize ceiling of 10,000x your stake.
Slingo Strategy
Let's not over-complicate this, Slingo is a very simple game, but there are ways to optimise your strategy to improve your wins.
The most important part is using the Jokers to your best advantage, which is easy to do. Make sure you use them to fill spaces that give you the best chance of completing lines. If there are multiple options as to where to use the Joker then pick the space that covers the most line opportunities.
For example, with a 5×5 gird the key position in the center one. That is the position that will be used in FOUR lines on the grid. You should also look to cover positions that appear on a diagonal line from top left to bottom right, or bottom left to top right. These will allow you to take a position in any one of THREE lines.
Should Your Gamble For More?
It will inevitably happen to anyone who plays Slingo – you will be presented with the opportunity to stake more money to keep chasing your way up the prize ladder to try and hit that Full House. And you will be unsure whether to continue or cash out!
There is no right or wrong answer as to what to do at this stage. Just keep in mind that the cost of purchasing more spins of the reel can get pretty expensive as you get closer to the goal of completing the card, and tempting as it might be, you can chip away at a significant part of your balance if you keep going.
So, beware of chasing down those big prizes. Sometimes it pays to be cautious, though the choice is yours, of course!
The Best Slingo Games To Play
There are more than 30 Slingo game formats that you can gamble on, of varying quality. 'Best' is obviously a subjective measure, but here are 5 of our favourites from the branded list for you to try, including some stone-cold classics!
Slingo Sweet Bonanza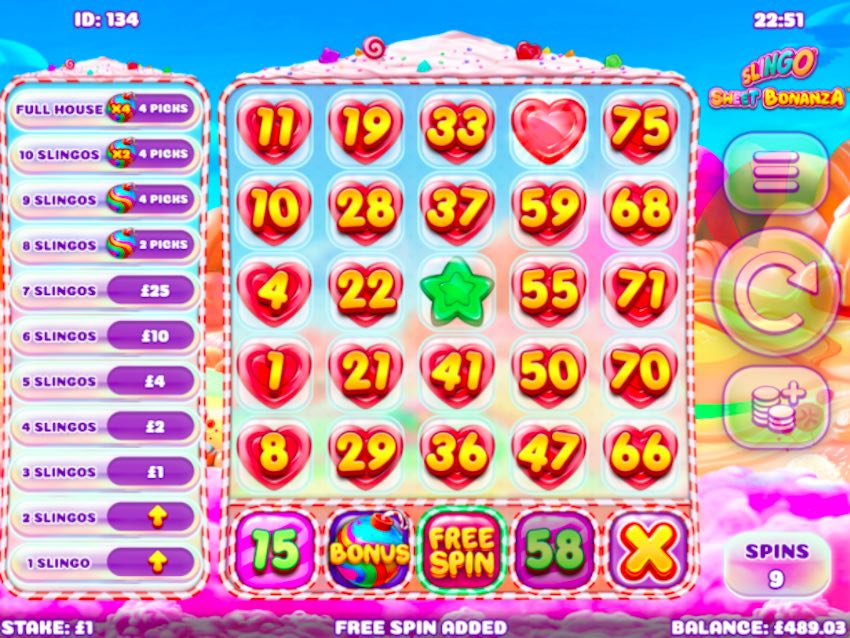 Pragmatic Play's Sweet Bonanza slot has been re-worked into a super-sugary Slingo format. The base game is like any other Slingo with the 5×5 grid, but things get really interesting in the bonus rounds that are triggered from 8 or more Slingos onwards. Here you get a choice of Sweet Bombs that reveal multipliers and re-triggers.
RTP: 96%
Variance: High (5/5)
Slingo Lobster Mania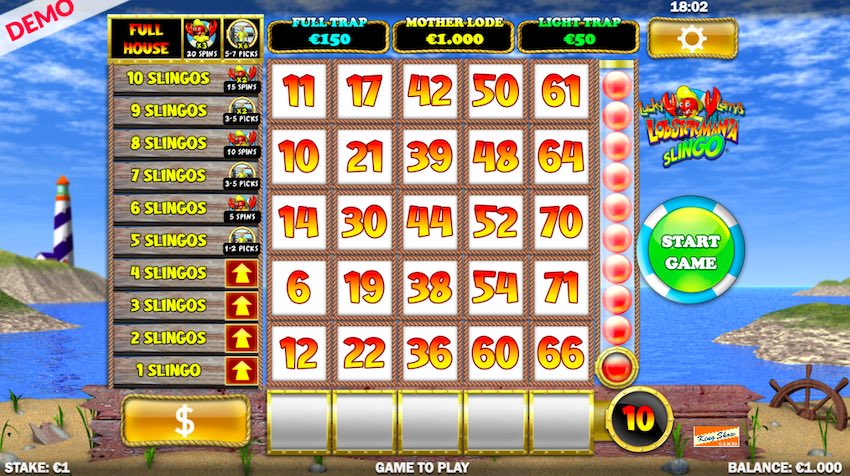 IGT's Lobster Mania slot game has been given the Slingo treatment too and offers the standard Slingo experience with the addition of Pick Me prize games and THREE fixed jackpots to play for – Light Trap, Full Trap and Motherlode. If you love the original slot then this will appeal to you.
RTP: 96%
Variance: High (4/5)
Base Game Spins: 10
Book of Slingo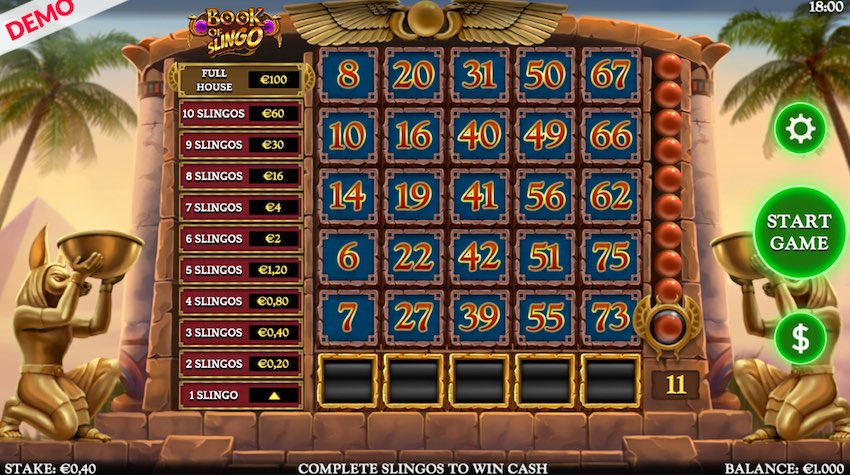 Those who are fans of the Book of … series of slots, of which there are many, will know what the Slingo team are doing here. The bonus round opens up a slot game on a 5×3 reel set with the classic expanding reels format. You get 10 free spins on the game with one symbol revealed before the round to be the expander. Top stuff!
RTP: 95%
Variance: Medium-High (3 or 4/5)
Base Game Spins: 10
Slingo Starburst 
Another iconic slot that gets a Slingo re-make is NetEnt's superb Starburst, the inspiration for many a free spins welcome bonus at UK slot sites! Three or more Slingos gets you a go on the Starburst game. Wilds are special in this version too as they stay on the reels for the following spin, allowing you more chances to complete Slingos.
RTP: 96.5%
Variance: Low (2/5)
Base Game Spins: 10
Slingo Rainbow Riches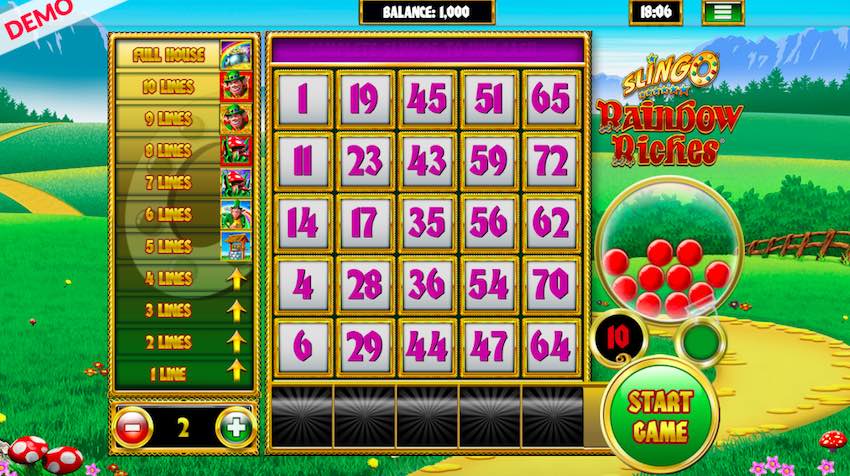 Finally, a journey into the Irish-themed playhouse that is Rainbow Riches, straight from the iconic Barcrest brand. Anyone who enjoys the best UK slots will know Rainbow Riches and its iconic bonus rounds like Road to Riches and Pots of Gold. These are both available if you land enough Slingos during the game.
RTP: 95.6%
Variance: Medium (3/5)
Base Game Spins: 10
Useful Resources
Slingo Originals – Website of the Slingo game provider
Gaming Realms – Owners of the Slingo Brand since 2015