How To Make a Complaint Against an Online Casino in the UK
Published On: 1st November 2021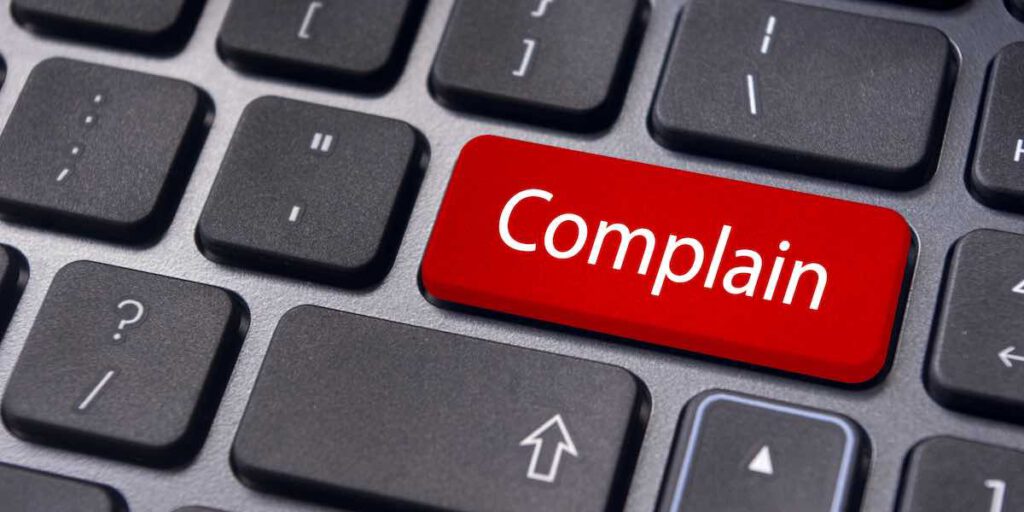 This is the latest guide to making a complaint against a UK casino online, updated for the latest regulations in 2021.
Online gambling is great fun and for the most part you can go about your business without experiencing any problems. However, just like with anything else that you pay for, there will be times that you feel that the level of service provided is not at the level you expect. From a small glitch in the slot you are playing, to an issue with a withdrawal you are trying to make, or a complication concerning a bonus you have triggered, there are many situations that can cause friction between a customer and a casino.
In fact, disputes are a common occurrence, which is why there are procedures in place to help both players and operator to reach a satisfactory conclusion. Indeed, it is a requirement of all UK casino license holders that they do everything that they can to resolve a dispute as quickly and efficiently as possible.
In this article we aim to provide casino players with a step by step guide on how to raise a complaint with a casino, and the further action you can take to escalate the process should you be unhappy with the response provided by the operator. We also list some useful resources, including consumer groups, forums and national media outlets, who can help with complaints that are outstanding.
Part 1 – Do I have reason to complain?
Before we outline the process it's worth considering whether your complaint is a valid one. We have all found ourselves caught up in the frustration of a bad losing sequence from time to time and it is easy to be quick to blame the game you are playing or the casino itself. So, before you contact the support team or look for advice from a third party, consider whether your complaint is genuine.
Here are some of the most common valid reasons for players to make a complaint against a casino.
Misunderstandings Over Terms and Conditions
One of the issues we hear about on a regular basis is that concerning casino bonuses. As we all know, every bonus you claim will come with a series of terms and conditions setting out restrictions relating to what you must do to trigger it, and what you can do with the funds once they are in your account.
Fortunately, in recent years the work of the UK Gambling Commission has put the onus on operators to make terms and conditions clearer and to outlaw some of the more predatory practices previously used by casinos to make it almost impossible for players to take home money won with bonus funds.
As you will see on our own site, wherever sign up bonuses are advertised the significant terms and conditions must be displayed in very close proximity.
All this is positive, but it doesn't mean that disputes over bonuses don't still arise. The good news is that when they do, they are usually easily cleared up fairly quickly and easily. From your side we recommend that you ALWAYS read the terms in full before claiming a bonus and if in doubt, contact the support team to ask questions about wagering requirements, maximum bonuses and maximum wins before you deposit.
If you have followed the instructions to claim a bonus and feel that you have been misled, or that the amount you received is wrong, then you have a cause for complaint and should begin by contacting the support team.
Delays and Restrictions on Withdrawals
Another common area for casino complaints concerns withdrawals. Again, this is an area in which consumer rights have been addressed by the UK Gambling Commission in the last decade, but there are still regular disputes over the amount that can be taken and the speed at which funds are processed.
In the early days of internet gambling it was common for operators to withhold withdrawals for a 'pending period' of 24 hours or more, sometimes 3 to 4 days. The justification was that it was easier to batch and process the payments together. In reality though, it was a way to tempt consumers into 'reversing' the transaction and spending the money on casino games, losing it in the process.
From October 31st 2021 the process of reversing withdrawals has been banned in the UK so this should no longer be a concern. Operators are also now obliged to process withdrawals within a few hours too. Previous excuses concerning account verification are also no longer valid either as operators must carry out enhanced ID checks on registration to prevent delays when the first withdrawal is made.
In short, there really is no excuse for delays to withdrawals from your account. If a casino is holding back from paying out your money, then you may have cause for a complaint and should follow the steps outlined below.
Account Verification
A common cause of frustration in casino players is the onerous account verification process that all new customers must go through before they can deposit and play. Tedious and time consuming it might be to have to share documents, it is there to protect you as much as the casino owner. Getting this out of the way before you start means delays further down the line will be avoided.
We find it makes sense to have all the necessary documents ready on your desktop for each new slot site that you join. That way you can quickly pass on the scanned papers and get started. Unfortunately, some sites will still take time to process the new account. Try to be patient, and if you have cause to raise a complaint about the speed or service, then follow the steps below.
Technical Errors on Site and In Games
Terms and conditions, account ID and withdrawals can cause disputes, but in reality, they are often quickly resolved. Where things can get more messy is in the event of a technical glitch in a game that causes it to pay out incorrectly, display the wrong payout information, or run at a different RTP to that published on the website or in the game information screens.
Some of the most famous casino disputes of all time have concerned technical issues with games. In 2017, a gambler with Betfred thought he'd won a £1.7 million prize in online Blackjack, only to be told there was a defect in the game. He took the case to court and eventually won and received his payout in 2021.
Technical errors cause exactly the kind of disputes that will escalate further as the sums involved can be big. Importantly, all operators are required to have logs of the events that happen with each spin of the reels or hand of cards that is dealt. So, it should be provable what the correct outcome of a game was. We recommend that if you spot an issue you take a screengrab where possible to help make your case.
NOTE: All casinos will include in their terms and conditions a disclaimer that says in the event of a game freezing the real result will play out behind the scenes. You may be given this explanation if you don't see the outcome of a spin on the screen. In such circumstances you should ask to see the game logs as proof.
Self-Exclusion
Finally, self-exclusion is another high-profile cause for complaints at online gambling sites. Problem gambling has been in the news a lot lately as the debate over new legislation plays out in the media and political circles. If you have chosen to exclude yourself temporarily or indefinitely from a casino, then under no circumstances can that operator contact you for any reason. If they do, then you have a genuine cause for complaint and if you were to deposit and lose money as a result of that contact, you would have the right to claim it back.
There are many examples of operators who have 'accidentally' contacted excluded customers and been subject to hefty fines as a result so it is very rare that it happens these days.
Part 2 – Making Your Casino Complaint – A Step By Step Guide
If you feel that you have reason to raise a complaint with your casino then you should take the following steps. Remember, most disputes will be resolved at the first stage when you speak with the support team. However, if you feel that their response is inadequate, then you always have the opportunity to escalate the issue further.
Contact the Casino Directly
Your first step should always be to speak to one of the customer support agents. It is in their interest to address any complaint efficiently – no operator wants bad press or an angry customer. However, they will stick to their guns if they believe they are in the right. They don't want a reputation for being soft either!
It should be very easy to find details of how to contact the support team of your casino through the website or app. Most operators now have a live chat option that you can use to speak to an agent, or a phone line, or email address. Whilst it may seem easiest to speak to an agent by phone, remember that it helps to record your correspondence in the event that you need to escalate the complaint, so email or live chat may be a better option.
Tips on Presentation …
Whenever you speak to a support agent always stay calm and make your points clearly. Before you call up or speak on chat, be ready with your case, including any screenshots or snippets of terms and conditions so that you can back up your points with proof. If you sound reasonable and can make your points clearly you stand more chance of getting a favourable outcome.
If the agent you speak to cannot resolve the issue to your satisfaction then it may be escalated to a team manager or the casino manager. In this case, if may take a few hours to get a full response, so be patient.
Once the casino has replied in full, you have the option to accept their response, or seek redress through alternative routes.
Alternative Dispute Resolution
Each online slot site will have their own internal complaints procedure involving support staff, VIP teams and senior management. But where a resolution is not found, you will always have recourse to an Alternative Dispute Resolution body (ADR). Each operator in the UK will have appointed their own ADR from a list published on the UK Gambling Commission website. It is completely free to use an ADR, and most casinos in the UK are using one of the following:
eCORGA
If you are already familiar with the online casino industry then you may already know eCORGA, an organisation whose work includes testing games for auditing purposes and providing player protection. In the latter case this includes providing a full dispute resolution service.
You should only approach eCORGA if you have already exhausted the internal procedures of your casino. Use the form on their site published here to get started.
iBAS
The Independent Betting Adjudication Service (iBAS) is your other option for an ADR. They will consider your complaint impartially with reference to the terms and conditions of the operator and the regulations set out by the UK Gambling Commission. You will need to create an account on the iBAS site and fill in a form to get the process started.
iBAS is free to use and the outcome of any dispute is binding on an operator up to the value of £10,000. Over and above this amount and the operator has the right to have the dispute heard in a court of law.
Other Organisations Who Can Help
The most common routes to resolve a complaint made against a casino are the internal procedures of the operator themselves and the ADRs outlined above. However, if neither of these are satisfactory or suitable for your complaint, then there are other avenues to take.
Advertising Standards Authority
It is rare, but on occasion, consumers take up their issue with the Advertising Standards Authority (ASA). There are strict rules and regulations around how casinos and betting firms can advertise their brands and products online, offline, on TV and in print. If your complaint is one regarding advertising, then you can complain to the ASA or a broadcaster, or media publisher.
Typically, complaints to the ASA may regard misleading content and messaging, or advertising that contravenes rules that say gambling adverts may not be seen to be glamorising betting or making it seem to improve social status. The ASA is responsible for upholding standards and can be contacted via their website.
UK Gambling Commission
The main body responsible for regulating gambling in the UK is the UK Gambling Commission. They are ultimately responsible for issuing licenses and ensuring that operators do not breach the terms of those licenses. Every type of complaint discussed on this page concerns an area that is covered under UK regulation and ultimately, if you have cause for a complaint then you can report it to the commission.
Bear in mind though, that it is not the role of the UK GC to deal with consumer complaints. Of course though, if one of their licensees is in breach, then it is in their interest to investigate.
Social Media and National Media
Savvy UK consumers have realised the power of social media as a tool to hold any organisation to account, from retailers to public service organisations and indeed online gambling firms! Don't forget that online gambling is a hot topic in the news right now with many examples of casinos and sportsbooks getting bad press for mishandling player accounts or allegedly taking advantage of customers with gambling habits.
It is certainly possible to reach out to a slot site through their Facebook account or on the Twitter handle. You may be able to embarrass them into resolving your case in a preferable way, but in truth that the response you get from a customer support agent is unlikely to change just because you raise the complaint again on Twitter.
Another way to raise the stakes is to go to the national press. The industry has evoked animosity from some powerful newspaper groups in the UK who are always willing to print a story that shows gambling operators in a bad light. If you go down this route though, you must have a clear and strong case or your story won't get printed. There are laws about printing false allegations that will get editors into hot water in the UK if the facts aren't true!
Useful Forums and Consumer Groups
To finish up, here are some useful links to consumer groups and online forums that are very active with experienced gamblers who can offer help and advice on where to find trusted casinos, and what to do if you experience problems with their service.
The POGG (The Players Online Gambling Guide)
The POGG has been around since 2011. As well as providing some of the best operator and site reviews online they also have their own legal recognised ADR service. Their Dispute Official is qualified through the Chartered Institute of Arbitrators. Go to the POGG website here.
Casino Mesiter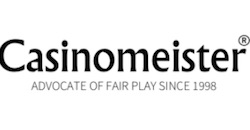 Surely the oldest online casino forum around is Casino Meister, live since 1998. This forum is populated by some of the most grizzled and enthusiastic gamblers you will find anywhere and hosts threads on all topics. The announcement of their annual industry awards are eagerly anticipated, including best slot game of the year! They also have an arbitration service known as Player's Aribitration. In short, this is a great place to get sound advice and to sound off after a bad session on the reels! Visit the site here.
Ask Gamblers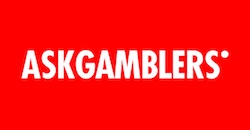 This portal is owned by Catena Media, one of the biggest gambling affiliate firms out there. It started out as an independent resource for casino players in 2006, providing reviews and interactive forum threads for consumers to find good sites and games to try. They have a Casino Complaints Service that allows players to raise issues with operators. Ask Gamblers acts as mediator between the two, reportedly with much success. If you wish to use their service you can start the procedure here.
Useful Resources For Casino Players Facing a Dispute