Casino KYC (Know Your Customer) Checks – A Complete Guide
Published On: 26th March 2021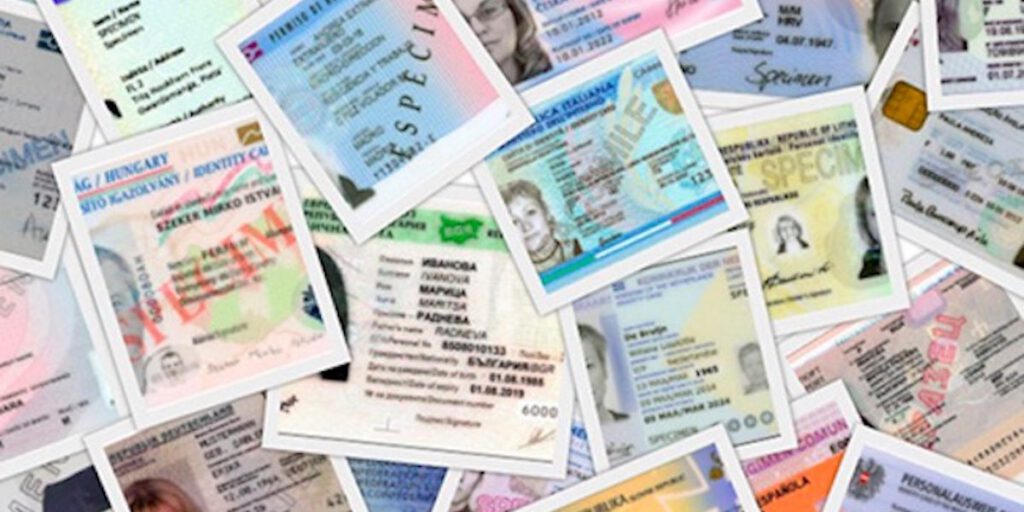 At A Glance – What You Need to Know
You won't be able to gamble for real in the UK without passing checks on age, name and address
Soft checks are carried out in the background on sign up
Further checks MAY be made – you'll need photo ID, bank statements AND proof of address
Operators are STRICT on this – their license depends on it
Regulation is to prevent under age gambling, money laundering and fraud
Account Verification and Know Your Customer Checks
Account verification, or Know Your Customer (KYC), is an essential part of online gambling regulation in the UK. It protects both consumer and operator and helps to fulfil the Gambling Commissions remit to prevent crime, under-age and problem gambling.
In this article we explain what KYC is and what is required from you each time you register.
What Is KYC?
KYC is the process that any company goes through to verify the age and identity of a customer. It is not just the online gambling world where KYC is important. Many other types of company including law firms, accountants, estate agents and financial institutions must also verify their customers.
Why Do KYC Checks Exist?
KYC checks are carried out to prevent fraud, money laundering and theft. And in the gambling industry they are also used to prevent anyone under the age of 18 from gambling.
Betting firms are viewed as particularly at risk of exploitation by criminal organisations and individuals due to the large sums of money they handle daily. As a result, social responsibility and anti-money laundering procedure and policy are areas that have come under particular scrutiny from the UK Gambling Commission in the last decade. Most of the large fines dealt out by the regulator have been the result of failings in these areas.
Your casino wants to know that you are who you say you are and that your money has been acquired through legitimate means. This protects them, and society in general. But it also protects us all from identity theft or financial theft.
How Are KYC Checks Carried Out?
There are two ways in which a casino may carry out KYC checks: automatically using 3rd party databases, or by asking the consumer to submit scans of personal documents.
Automated 'Soft' KYC Checks 
By law, KYC checks must be carried out immediately on registration at a new betting site. These checks are almost always done in the background. You won't notice they are happening. Casino operators cross check the information you provide on the registration form against public databases like the electoral register.
Have you given consent for this to happen? Yes, when you accept the terms and conditions during registration you are giving consent. But don't worry. These checks are known as 'soft checks' and they are not recorded, nor will they impact your credit rating.
As an example, this is how 21 Casino, on the White Hat Gaming label, cover KYC checks in their terms and conditions:
"We may make use of third party agencies to confirm your age, identity, address, payment details and methods or any other information that you provide to us. This is to satisfy our licence obligations, routine security checks and to safeguard the integrity of your account this process will involve checking the disclosed details against certain (public or private) databases. By entering into this process, you agree that we may use, record and disclose such personal information and this data may be recorded by us or them. The third parties that we use is fully aware of its obligations under the data protection act and will always act in accordance with its provisions and our instructions."
 Submitting Documents
When a particular threshold is reached on deposits or withdrawals at your casino, you may be asked to provide further documentation to verify your identity.  This may also happen if the details you entered when you registered did not align with those held in public databases. This might happen if you recently moved for example.
In any of these circumstances these are the types of documents you may need to supply to complete the verification process:
Photo ID – Driving licence, passport (photo and cover page) or a government-issued National ID card
Bank Statement – This may be a scanned document of PDF or a recent bank statement (no older than 3 months).
Proof of Address – This may be a utility bill, council tax bill or phone bill (no older than 3 months).
Financial Verification Checks
If you become a regular player and deposit significant sums of money at a casino then you might also be asked to follow financial verification checks as well. These are done to ensure that the money you are spending has been acquired legitimately and that you are using your own money to fund your casino account.
These checks can feel intrusive, but they are a requirement by law and operators must run them to ensure they are not in breach of their own license.
In this instance you may be asked to submit bank statements, payslips, scans of your bank card, or a 'selfie' in which you are holding your bank card, or a dividend statement or pension fund statement.
How Do I Send My Documents?
You may be asked to email your documents in which case we recommend that you zip them before you send them. However, most sites now embed upload tools into the account pages through which you can upload all your documents.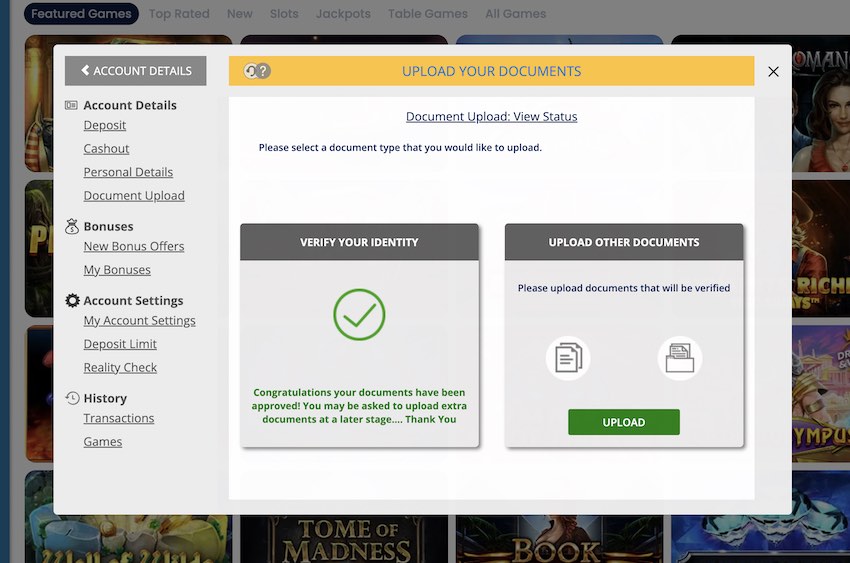 In most cases you will then have to wait up to 24 hours for a support agent to check the documents before your next deposit or withdrawal can be processed.
Alternatively, some betting sites are now using AI-automated verification tools to check KYC documents like passports, driver license and bills. For example, sites like Voodoo Dreams and NY Spins (SuprPlay Ltd) use Hooyu to verify customer documents. These systems save a lot of time as they scan the document and pass it automatically without the need for human checks.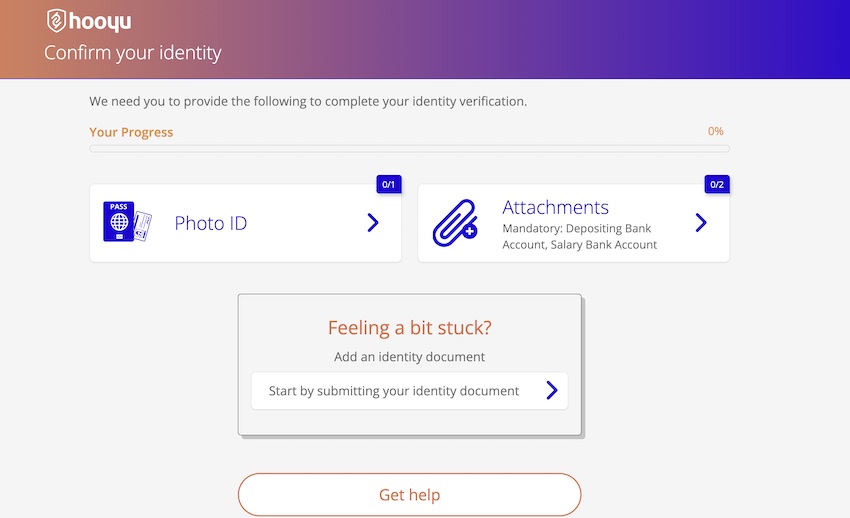 Our advice is that to avoid delays when you submit your documents for KYC ALWAYS make sure that they are easy to read in the scan and that all four corners are showing. If the documents aren't clear to the person or AI tool who reads them then they may be rejected causing delays that impact your withdrawals and ability to play.
Why Has My Account Been Locked?
One of the most contentious areas of KYC relates to customer accounts being locked during verification. This does happen and can be frustrating and cause anxiety, particularly when you are making a withdrawal. The casino will re-open your account as soon as they have verified your ID and source of funds. The best solution is to provide that information in the required format as soon as you can.
Is It Safe To Share Personal Information With Betting Companies?
Yes, it is safe to do so. The industry here is strictly regulated and gambling companies are subject to the same privacy and data protection laws as any others. Your data and documents must be held in digitally secure systems where only those officially authorised to access it can do so.
Every website you bet on must state how your data is stored and used on their Privacy Policy page. You can always find a link to this page in the footer of your casino website. You can see 21 Casino Privacy Policy here.
Why Have I Not Passed Verification Checks?
If you are a resident of the UK, you should have all the required documentation to pass the verification checks. However, there are some cases when your verification may be rejected. The most common cause is that your documents are not clear enough or do not show all the required information. In which case you will be asked to re-submit of use alternative documents.
Another reason might be that you are playing with an operator who has previously closed your account on another betting site that they run. White label operators like Skill on Net or White Hat Gaming have many sites and if you failed checks at one, you will not pass them at another.
If you feel that you are being unfairly barred from using a betting site in the UK then you can make a complaint to the UK Gambling Commission or an independent betting adjudication service (IBAS).
Got a question? Email us on editor@allslotsites.com.
Further Reading 
Age, ID and Financial Verification on the UK Gambling Commission website
Customer Identity Verification at casinos on the UK Gambling Commission website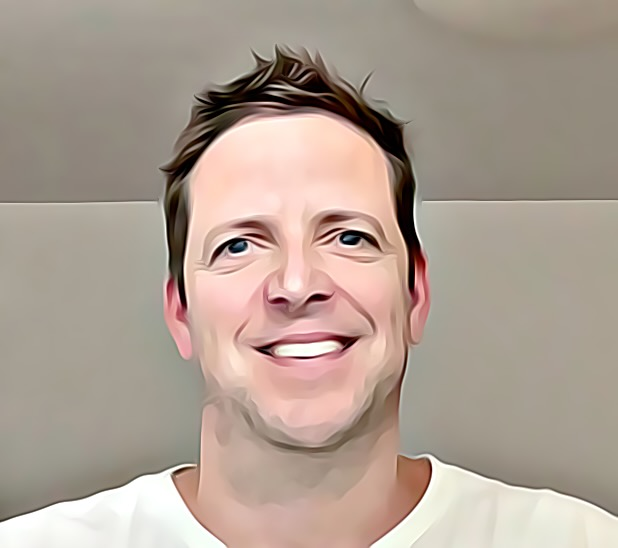 Mark Wadie is senior editor at All Slot Sites. He sets the tone for the website, writing much of the content as well as commissioning features, guides and reviews from other experienced journalists.