At A Glance – What You Need to Know
You won't be able to gamble for real at in the UK without verifying your age AND identity
You'll need photo ID, bank statements AND proof of address
Operators are STRICT on this – their license depends on it
Regulation is to prevent under age gambling and fraud
Gambling Regulation and Account Verification
Account verification processes at online casinos and slot sites in the UK are now stricter than ever. UK regulation is designed to prevent those under 18 from gambling online and the use of gambling accounts for fraudulent or criminal enterprise.
With the spotlight on gambling operators now more than ever to behave responsibly and with a duty of care to their customers, it has become something of an onerous task to sign up, deposit, AND even withdraw from your latest gambling account. But don't expect to be given a break – operators will be strict on this – nowadays, online gambling companies are at risk of mammoth-sized fines if they are caught out in breach of the regulation.
So, with that in mind, this short guide should help you understand what is involved in account and ID verification, and why you need to go through it in the first place.
UPATED – Recent Changes To The Law
In 2019, the UK Gambling Commission made some changes to the online gambling age verification process. Previously, operators had to verify a player's identity within 3 days of registration. Now the law requires operators to verify a user's identity before they even make a deposit. Incidentally, at the same time, it became law that free play versions of slot games were only available after registration at a casino, thereby making preventing under 18s from playing free slots.
KYC (Know Your Customer) – What Are The Checks?
All online gaming sites must impose a verification process to prove the account holders age and identification. The verification process is also known as a KYC (know your customer) process and requires the account holder to provide a copy of a government-issued ID and proof of address.
The online gaming operator will then keep a copy of your documentation on file and often a soft credit check is carried out to ensure the verification is successful. The operator will also check your proof of address against the electoral roll.
Any online gaming operators licensed under the UK Gambling Commission must complete a verification check on every customer or risk a financial penalty.
When Does Verification Happen?
There are two stages at when you will be required to verify your account.
On Registration
The first instance is on registration, you ALWAYS will be required to verify your age during the registration process. This will usually require you to upload a copy of your government-issued ID before your account is created.
On Withdrawal
The second instance is on a withdrawal request. The operator will not process your withdrawal until your identity has been verified. This will require you to upload several documents to the dedicated documents page or by sending your documents to the support team.
What Documents Do I Need?
The types of documents you will be required to send to the operator may vary from one to another. With online casinos licensed under the UK Gambling Commission, you will need to send over a copy of a government-issued ID and proof of address. There are some cases when you may be required to send over additional documents. This is in the rare circumstance that the customer is not on the electoral roll or their home address is different to the one where their payment method is registered. In this case the operator will notify you of the reason and what additional documents would be needed.
Here are the types of documents you will need to supply to complete the verification process:
Photo ID – Driving licence, passport (photo and cover page) or a government-issued National ID card
Bank Statement – This may be a scanned document of PDF or a recent bank statement (no older than 3 months).
Proof of Address – This may be a utility bill, council tax bill or phone bill (no older than 3 months).
Is This The Same As a Credit Check?
There are similarities to a credit check, but the online gaming operator will never check your credit score. They can legally perform a soft credit check for identification purposes. A soft credit check will not have any impact on your credit score.
What Happens If You Get Rejected?
If you are a resident of the UK, you should have all the required documentation to pass the verification checks. However, there are some cases when your verification may be rejected. The most common cause is that your documents are not clear enough or do not show all the required information. In rarer cases, your verification may just be rejected without explanation and this may be down to being flagged at another casino site. It's not uncommon for one company to operate multiple casino brands, all using the same verification system.
If you have created an account and want to withdraw funds and your withdrawal request is being rejected, then this may be because you've hit a threshold and the operator now requires you to verify. Many online gaming sites have a £3000 threshold before verification is required to withdraw. If there is no good reason why your withdrawal is being rejected, then you can make a complaint to the UKGC or an independent betting adjudication service (IBAS).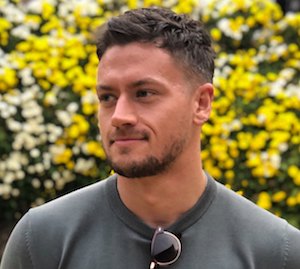 Adam is a veteran in the online gaming industry with over 10 years of experience in senior marketing positions across some of the biggest names in the industry including PlayOJO, Party Poker, Betway and many more. When Adam isn't marketing gaming brands, he likes to travel on his motorbike and see the world.