Self-Exclusion Guide
Published On: 21st July 2021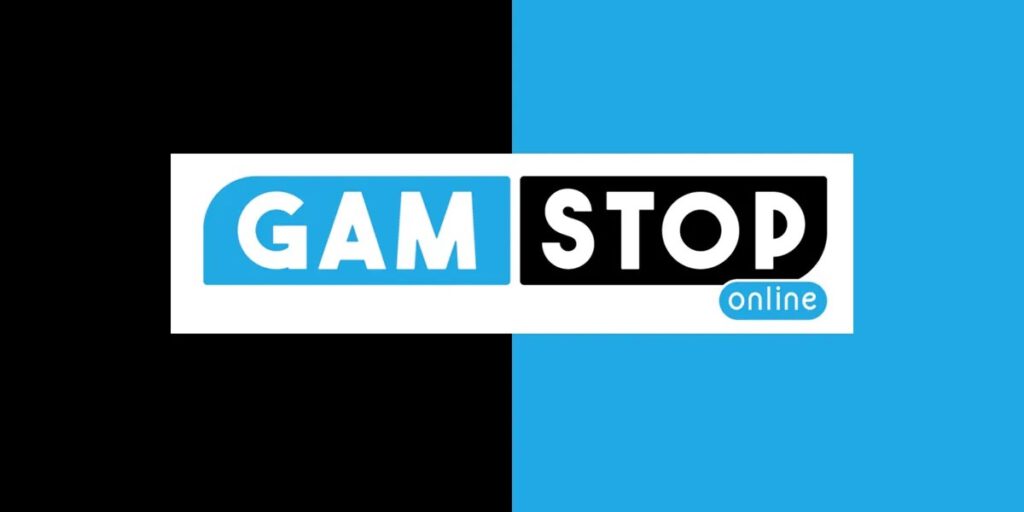 Here at AllSlotSites.com we our strong advocates of Responsible Gambling. We believe that online slots are there to be enjoyed as entertainment. But all players should be aware that they are potentially very addictive too. And whilst for many people it is easy to gamble as much as they like and enjoy the experience, win or lose, some are susceptible to gambling problems which can quickly escalate into dangerous addictions.
For this reason, in the UK a lot of effort has been put into creating a Responsible Gambling environment in which the regulators, the government, charities and operators themselves have put a lot of effort into raising awareness of the risks associated with betting online. At the same time, tools have been created for gamblers to manage the time and money spent on sites like the ones in our own listings.
One such tool is self-exclusion.
This guide is written to explain what self-exclusion is and how it can help you to control your own gambling. If you are experiencing difficulties and thinking about self-exclusion then we also recommend that you read our Responsible Gambling guide and visit the charity sites listed at the bottom of this page.
What is Self-Exclusion?
Self-exclusion is a way in which a customer can request to exclude themselves from an online gambling site, or group of gambling sites, for a selected period of time.
It is set out in UK law that all gambling operators who have been issued with a license from the UK Gambling Commission must provide the tools to allow a player to self-exclude from a site on their logged-in account pages.
Self-exclusion must be for a minimum of 6 months, or 1 year, 3 years or 5 years. The operator must return any outstanding balance to the player at this point and cease to send any marketing communications to their phone, email or home address.
IMPORTANT: Remember always that self-exclusion cannot be reversed and if you choose this option then you will not be able to log into your account again until the period is ended.
What is GAMSTOP? 
Self-exclusion is an effective tool for dealing with compulsive gambling behaviour but it has some obvious drawbacks. With 1,000s of online gambling sites available in the UK, there is nothing to stop a player who has self-excluded from one site from simply signing up to another and spending money there instead.
This is why the GAMSTOP scheme was launched in 2018. GAMSTOP allows a player to exclude themselves from every casino, sportsbook and other online gambling operator in one place. Since 31st March 2020 it has been mandatory that any business that is licensed by the UK Gambling Commission must register with the program.
For customers it is free to register and block themselves from registering at all UK-licensed sites for the time period that they choose.
Registering at GAMPSTOP
If you are thinking about registering at GAMSTOP keep in mind that the decision cannot be reversed but remember that it is also the most effective way to ensure that you cannot easily gamble online in the future.
Registration can be done through the GAMSTOP website. You'll need to provide your name, address, postcode and also previous addresses and post codes and your current and previous mobile phone numbers. It is advised that you provide as much information as you can to make the GAMSTOP service completely effective.
The default settings for exclusion are 6 months, 1 year, 3 years and 5 years, but it is also possible to choose a specific date outside of those parameters. Once a player has submitted their details it takes 24 hours to set up the block.
When the period comes to an end, player are notified by GAMSTOP and have the option to extend further or not. If they chose not to then they are free to start gambling online again.
Avoiding Dangerous Unregulated Sites  
Whilst the majority of casino sites that take bets in the UK are licensed by the UK Gambling Commission, there are still some unlicensed and unregulated operators who are fishing for players in this country. It is very important that anyone who is registered on GAMSTOP does not fall into the trap of signing up to one of these blackmarket sites where they are not afforded the same protections that those who operate under a UK license have.
At AllSlotSites.com we never promote unlicensed casinos in the UK for this reason. It is irresponsible and anyone who plays on these sites is in danger of becoming the victim of fraudulent software, hacking and exploitation by cynical tactics to push vulnerable gamblers to spend more than they can afford. You can spot these unregulated sites because they will not display a UK Gambling Commission license number in their footer.
For these reasons, we strongly advise that if you choose to sign up with the GAMSTOP scheme then you also use blocking software like Gamblock or Betblocker that stop unsolicited gambling ads from unlicensed casino sites appearing in your browser and on your computer.
More Useful Safer Gambling Tools and TIps
Whilst self-exclusion is a useful way to stop yourself from gambling online, for some players a total block on their activity feels too much. Instead, there are tools that allow you to self-regulate by placing limitations on how much time and money you can spend. Here we list a few of those. Just keep in mind that these require a degree of self-restraint – they are not absolute like GAMSTOP.
Deposit Limits – it is another requirement of UK-licensed sites that they allow a player to set their own deposit limits per day, week or month. These will be set by default when you first sign up, normally to around £2,000 per month, but sometimes more. You can go in and change this value yourself, and if you try to deposit more you will have to wait until the period is up before you can do so.
Wagering Limits and Loss Limits – These work in the same way as deposit limits to prevent you from spending more than you can afford. If you wish to change them at any time you can do so, but the new time frame will not come into effect until the current one is over.
NOTE: Both deposit limits and wagering and loss limits are specific to one casino. They do not apply to every casino licensed by the UK Gambling Commission. Therefore, you must exercise restraint on your spending at other sites if you choose this safer gambling tool.
eWallets and Budgets – some gamblers use an eWallet or an alternative bank account to manage their betting spend. By transferring a month's budget into the account on the 1st of each month they ring-fence everything they spend on gambling sites. This also requires self-restraint not to top the balance up mid-month or even earlier if you run out.
It is of course also imperative that you never gamble whilst under the influence of alcohol or drugs, or do so to chase down losses.
All these options are useful for those who simply want to exercise more control over their current gambling. But if you feel that you are losing control of your spend then we strongly suggest that you choose to self-exclude and seek help from one of the organisations listed here.
Useful Resources
Gamstop – Sign up to the UK Gambling self-exlcusion scheme
UK Gambling Commission – Safer Gambling page
BeGambleAware.org – independent charity dedicated to protecting vulnerable people
Gamcare.org – Website of the Gamblers Anonymous charity
Gamban.com – Software to block access to online gambling on all devices
Betblocker.org – Free tool to block gambling services
NHS – Information and support to help tackle problem gambling
Gordon Moody Association – UK charity helping  those with gambling addictions to recover