Befred Fined £2.87 Million For Gambling Safety and AML Failings
Published On: 29th September 2022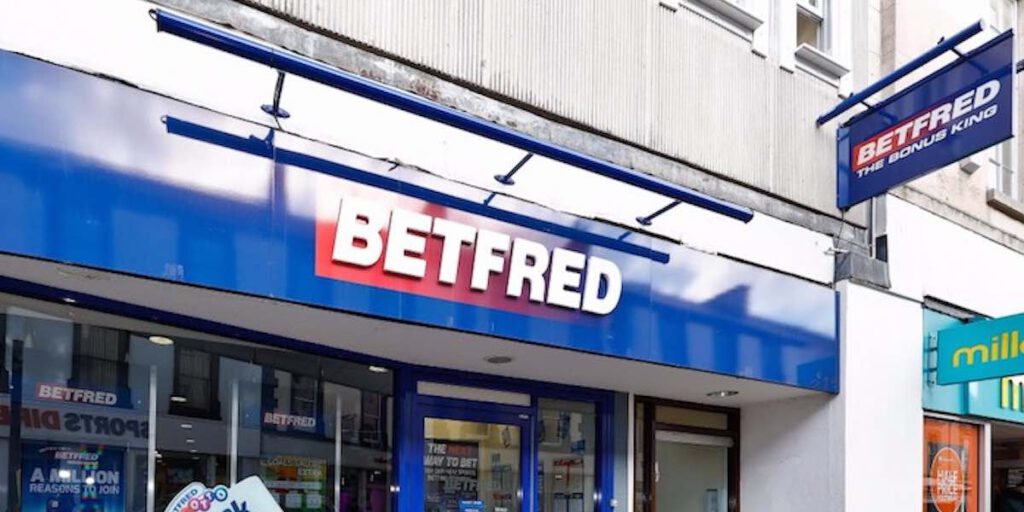 Highstreet bookmaker and online casino and sportsbook operator, Betfred, have become the latest betting firm to be fined by the UK Gambling Commission.
Betfred, who operate under the license of Petfre (Gibraltar) have been issued with a £2.87 million penalty for Social Responsibility and Anti Money Laundering failings. These are the same areas that almost all recent fines issued by the Commission have related too.
Some of the specific failings the fine relates to are itemised on the UK Gambling Commission website, including mind-boggling sums of money lost in very short periods of time.
Social Responsibility Failings at Betfred

In particular, the statement from the Gambling Commission refers to failures to prevent new customers from spending large amounts of money at a high velotcity. One customer was reported to have lost £70,000 in just 10 hours shortly after signing up.
The statement also says there was limited interaction with customers who appeared to be showing signs of harmful gambling behaviour. One customer was interacted with after deposits of £20,700 and losses of £10,200. But after being given the all clear, they were allowed to continue spending until their deposits had reached £323,715 and their losses at £69,371.
Anti-Money Laundering Failings at Befred
Failure to take proper action to avoid the use of customer account for money laundering and terrorist financing (MLTF) also contributed to the level of the penalty issued to Betfred.
In particular, Betfred were monitoring customer accounts, setting appropriate thresholds for investigation, or putting procedures in place to mitigate the risk of abuse of the Betfred platform for criminal purposes.
In short, Betfred were not doing due diligence on their customers in any area.
Will Further Action Be Taken?
Commenting on the fine, Leanne Oxley, Gambling Commission Director of Enforcement and Intelligence, said: "This is a further example of us taking action to investigate and sanction alarming failures. We expect this gambling business and all other licensees to review this case and look closely to see if they need to make further improvements to demonstrate active compliance.
"Where standards do not improve, tougher enforcement will follow."
This is not the first time that the Commission has implied that more severe sanctions may follow for any operator who does not get their house in order.
In March 2022, the Chief Executive of the Commission, Andrew Rhodes, suggested that 888 may lose their license if they didn't get their act together after receiving a £9.4 million fine for similar failings to those outlined here.
In August, Entain, the betting firm who run Ladbrokes and Coral, were also threatened with having their license revoked when social responsibility and AML failings were uncovered in a UK Gambling Commission investigation that led to a record £17 million fine.
In The Guardian newspaper's report on the Betfred fine, they point out that a £2.87 million fine is equivalent to just 2 days revenue for Betfred.
In response to the fine, a spokesperson from Betfred said: "We will work with the UK Gambling Commission and continually review all our anti-money laundering and social responsibility policies. During our assessment, the commission found no evidence of criminal activity. We remain committed to providing a safer gambling environment for our customers."
This news all comes at a time when the industry is still awaiting the outcome of the government's review of the Gambling Act. A white paper outlining reforms like reduced maximum stakes on online slot games and tougher affordability checks was due for publication in June before the former Prime Minister, Boris Johnson, resigned.
The resignation and subsequent leadership contest prevented this from happening. Since Liz Truss has been in office, there has been a loud silence from Number 10 on the subject. Some are even beginning to question whether new regulation will even be passed during this parliament.
Further Reading