Explainer: Why There Are Fewer New Slot Sites in 2022
Published On: 18th March 2022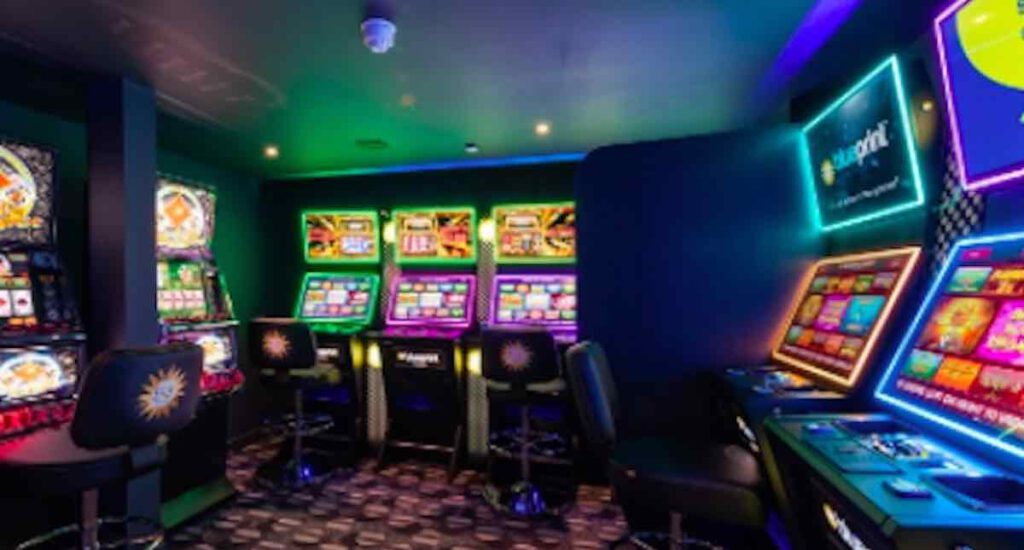 In its most recent annual report from November 2021 the UK Gambling Commission highlighted a 5.4% year on year decrease in the number of active gambling operators. The industry is being squeezed by tougher regulation and market saturation and that is leading some operators to question whether it is worth continuing to take bets here. In this article we examine these changes in more detail and show how it is affecting consumer choice in the UK and whether that is really such a bad thing for slots players here.
More About Those Numbers
Before we look at the reasons behind the decline in gambling operations in the UK, let's just look at those figures in more detail.
Firstly, let's make this clear, this most certainly does not signal the end of the industry. The same report from the UK GC shows that online gambling accounts for a Gross Gaming Yield for online betting, casino and bingo (wagers minus wins) of £6.9 billion (April 2020 to March 2021) which is up 18.4% on the previous year. Those numbers are skewed by the impact of COVID-19 lockdowns where consumers were spending less on going out and had more money to fund their bets. But nevertheless, they still show industry revenues in robust health.
However, during the same period the number of gambling operators active in the UK fell from 2,578 to 2,439 (5.4%). Whilst previous years have also shown a decline – 4.1% from 2019 to 2020 and 4.6% from 2018 to 2019 this is still the highest percentage recorded in the last decade.
Anecdotally as well, here at allslotsites.com we can report that there are fewer new site launches and more examples of casinos closing down or at least cutting back marketing spend in the last 12 months. Recent significant closures include BGO, MansionBet and Novibet in the UK, whilst other smaller white labels have closed their doors too.
Why Operators Are Exiting the UK
So why are gambling operators changing their plans and exiting the UK market and stopping new site launches? There are a number of reasons including market saturation, regulation and the appeal of new markets overseas. Here we examine each in more detail.
Tighter Regulation Affecting Consumer Spend
Over the past five years the Gambling Commission has introduced new rules and provided additional guidance to casinos to help fulfil its remit of protecting vulnerable customers at risk of problem gambling and prevent gambling sites being used for criminal activity like money laundering.
Few can argue against the motivation for these changes – broadly speaking they have had the desired impact to bring problem gambling figures in the UK down from 0.6% to 0.3% in five years – but they also impact customer spend amongst those who can afford it, and they are affecting revenues as a result. And more is to come. A new gambling act is expected in 2022/3 which is likely to include measures whose impact may be much more dramatic.
The recent changes that affect how a casino can operate are as follows:
New guidance on affordability and customer interaction – July 2019
End to credit cards as a deposit option – April 2020
New guidance on affordability for VIP schemes – October 2021
End to auto-play option in online slots – October 2021
Increase in break between slots spins to 2.5 seconds – October 2021
End to withdrawal pending periods for casinos – October 2021
Regulation like this has a direct impact on the value of the most significant group of customers for any online casino – it's high spending players or VIPs. Whilst for many of us having the credit card option removed from the cashier, seeing an end to auto-play and slower spin speeds might not affect our gambling experience too much, for the most avid slots players it will directly affect their spend patterns.
Estimates vary, but some say as much as 60% of a betting firm's revenues can be derived from 5% of its customer base. So you can see why any regulation that impacts the ability of those customers to bet can be problematic.
Fines and License Suspensions
These new rules have been backed up by a series of fines issued by the UK Gambling Commission following audits on betting firm's business practices. And the commission has not held back. Here are just a few examples of fines dealt out in the UK for breach of license:
Betfred – £800,000 (June 2016)
Lottoland – £150,000 (June 2017)
888 – £7.8 million (August 2017)
Gala – £2.3 million (November 2017)
Will Hill – £6.2 million (February 2018)
Sky Bet – £1 million (March 2018)
32 Red – £2 million (June 2018)
Daub Alderney – £7.1 million (November 2018)
Ladbrokes Coral – £5.9 million (July 2019)
Genesis Global – license suspension for 3 months and £3. 8 million fine (July 2020)
BGO – £2 million (October 2020) – paid to charity
Mr Green – £3 million (February 2020)
Bet Victor – £2 million (February 2022)
888 – £9.4 million (March 2022)
Sky Bet – £1.7 million (March 2022)
Following their fine in October 2020 a representative of BGO reportedly told iGB that the company felt it made 'little sense' to continue to operate in the UK when fines of this size could be dealt out which it said were disproportionate to the size of their business.
When 888 Holdings were issued their most recent fine – a staggering £9.4 million – the UK Gambling Commission chief, Andrew Rhodes suggested that this may be their last strike before a license suspension. Presumably 888 will have made significant operational changes in the UK in response as the Israeli betting firm are also currently in discussions to purchase the UK side of Will Hill's business.
A New Gambling Act
The net result of all this activity has been to make it tougher for betting firms to do business in the UK. Not only are their risks of fines but their operational costs are increasing as more staff are brought on board and additional technical work is carried out to ensure affordability checks can be made and game engines can be altered to fit with new rules.
And the industry is now bracing itself for much bigger changes.
A review of all gambling legislation in the UK is underway with a white paper expected in the coming weeks outlining recommended changes that could be enforced in the term of this parliament (before 2024). And there is a lot of pressure from anti-gambling groups within the Houses of Commons and Lords and the media to make significant changes to existing rules.
Ahead of the review in January 2020, Sports Minister at the Department of Digital, Media and Sport, Nigel Adams, said 'nothing is off the table'.
Likely changes include:
£2 maximum stakes on online slots (in line with offline FOBTs in bookmakers)
Mandatory and stricter affordability checks for all customers at lower levels than currently exist – anywhere from £100 to £1,000 is likely
Bans on gambling advertising in sport
Restrictions on incentives to bet like free spins and match bonuses
Restrictions on high value customer clubs like VIP programs
How far the government is willing to go to rein in the gambling industry in the UK and what impact it will have on the gross gaming yield figure quoted at the top of this article will become clearer in the coming weeks. But is it true to say that over the last five years the impact on customer value from new regulation and the risk of excessive fines has made most operators wary of the what the future holds for the UK market. So much so that some have chosen to withdraw altogether.
Alternative Markets For Investment
Another reason why some betting firms are switching off in the UK is that there are simply better opportunities elsewhere.
Since the repeal of PASPA (The Professional and Amateur Sports Protection Act) in 2018 possibility of legal online gambling in the State has become a reality. Since then, sports betting and casino operations have been licensed in multiple states including New Jersey, Michigan, Pennsylvania, and most recently New York.
It is not an exaggeration to say that this is the biggest event in the history of online gambling. In its first month since launch in January 2022, New York's gamblers bet a staggering $2 billion. And that is just the start.
With the US just opening up with a positive outlook, much greater market size, and clear horizon, it seems like a better bet for gambling operators than the UK right now. Of course, it is not without its challenges – licenses are required individually in each state for example, making set up costs higher than they are in the UK – but if those hurdles can be overcome then the potential rewards are huge.
Elsewhere, Canada's regulated market is opening up too, with Ontario leading the way from 4th April 2022. Industry experts say that Ontario has the capacity to be as big as any other of the Northern American markets, including New York.
Market Saturation in the UK
It's also worth considering that the UK market has simply become saturated making it much more difficult for new slots sites to establish themselves in the long term. Sure, with a generous bonus offer and an intensive marketing campaign on launch a new brand may grab consumer attention for a while, but the costs of achieving that are high and over time many will simply return to their reliable and established brands and operators.
Our own listings show that new slot sites are still appearing in the UK, though not as frequently as they used to, and by and large these are smaller white label brands like those form White Hat Gaming or Aspire Global. Big new betting brands are simply no longer on the table.
The Growth of Blackmarket Casinos
Before we assess the impact of all this on consumer choice, we should also mention the growth of the black market. Illegal online casinos that take bets from players in the UK are often cited as a reason to avoid over-regulation.
These operators are not subject to the same rules as those licensed by the gambling commission so they can offer higher value bonuses without the onerous affordability checks on high value deposits, faster slot spins and autoplay in games.  Features that directly appeal to the VIP band of players.
Whilst we can see how new regulation can directly damage revenues by impacting how much a customer can spend we can also see how it makes licensed sites less competitive when black market ones are not held to those same rules.
The fear amongst regulated operators in the UK is that they will lose more of their biggest customers in this way. It's another threat to the market here and a reason for businesses to be wary.
The Impact on Consumer Choice
So far we've talked a lot about businesses. But what does this mean for us, the consumers?
Ultimately competition and choice is a good thing, right? It drives better products, services and value for gamblers. And if you use allslotsites.com regularly then the chances are you like the variety on offer in the UK and the opportunity to move about, pick up a bonus or two each month and test your luck at a different casino cherry picked by our team.
Whilst fewer new brands means that the chance to try a site you haven't visited before diminishes, it's safe to say that we're not really at crisis point yet! There are literally 100s, if not 1,000s, of online casinos operational in the UK. So if you think you've run out of options then think again.
What is a concern perhaps is that there are fewer new high quality sites opening up. And this is important. Many of the slot sites we browse through each week to see if they are worth listing are low quality with little or no originality, poor branding and generic promotional activity. They are cheap to set up but ultimately offer a pretty poor experience for players. For us, standard releases on the Dragonfish or Jumpman labels don't really cut it. And what we are seeing is that right now, quality new brands in the Genesis Group, for example, that used to arrive at least twice a year, have dried up.
What we can guarantee you is that when a new and exciting slot site does launch in the UK you will find it right away in our listings. In the mean time we can expect a turbulent 12 to 24 months whilst the UK market adjusts to any new regulation and business leaders decide whether to maintain a presence here or set their sites on new territories.
Further Reading
UK Gambling Commission Annual Industry Report 2021
'Nothing is off the table' – iGaming Times Report on UK Gambling Act Review
UK Gambling Commission List of Fines and Enforcement Action
Review of Gambling Act Terms of Reference on Government Website
Repeal of PASPA reported in USA Today
New York Betting Figures in First Month of Legalized Gambling
iGaming Regulated Market Opens in Canada
Growth of Black Market Gambling Sites – Betting and Gaming Council