Wagering Requirements Explained
Published On: 20th July 2021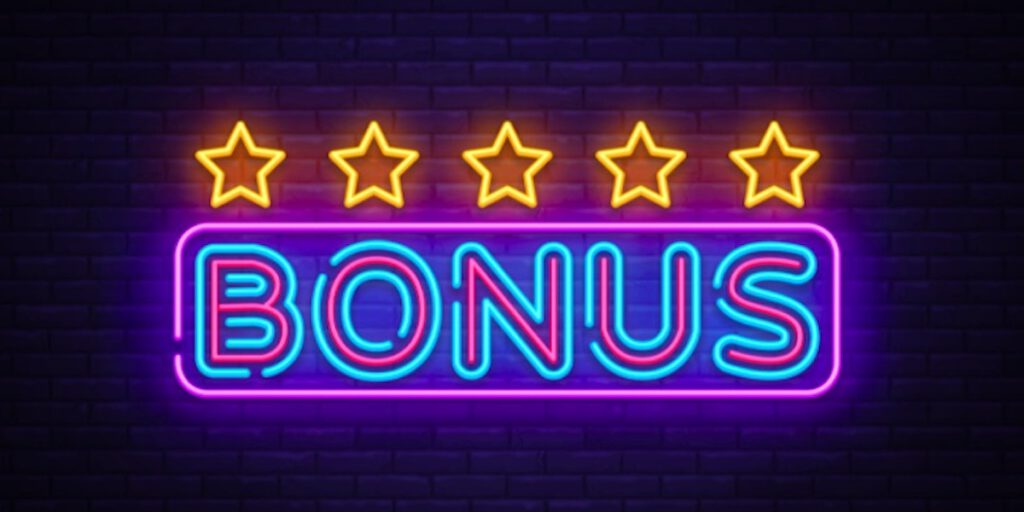 Slots and casino bonuses are an essential part of your online gambling experience. There are a few different kinds from classic free spins offers to match bonuses, free bonuses and cash backs. One thing you can be sure of in almost every case is that your bonus will come with a set of terms and conditions that includes wagering requirements.
If you are not familiar with how wagering requirements work then they can feel a little complicated at first. After all, most ads appear to simply offer free bonus funds … so what are all these restrictions about?
No problem! In this guide we explain in straight forward terms what a wagering requirement is, why casino operators use them, and what it means for you and your bonus balance. By the end you should be totally clued-up and adept at picking the bonuses with the best value for you.
Ready? Then let's get started.
What Are Wagering Requirements?
Wagering requirements are a restriction applied to a bonus credited to your account. They specify that the bonus – and any winnings generated from it – cannot be withdrawn until it has been wagered X times over on one or a range of games.
For example, if a casino credits your account with £10 in bonus funds and sets a 30x wagering requirement on the bonus then you must wager £300 (£10 x 30) before the bonus funds and winnings become withdrawable.
To make it easier to see what is happening most casinos create a separate bonus balance so you can easily see how much of your bonus you have wagered and how much more you have to wager before you can cashout your winnings.
Average Wagering Requirements
Typically, wagering requirements are set at between 30x to 40x. However, some casinos set them much higher, and in some cases as high as 60x. That is why it is important to check the fine print before claiming a bonus. A 30x bonus is much better value than a 60x bonus as you have a much greater chance of cashing out some winnings.
Why Do Casinos Use Wagering Requirements?
Wagering requirements have been a part of casino bonuses since the earliest online casinos back in the 1990s. They are a great way for an operator to entice new customers through their doors. However, promo managers don't want their customers to simply cash out their bonuses and walk away, or indeed cash out their winnings with minimal risk.
Setting wagering requirements allows the casino to mitigate against the risk of this happening. When they make you play through your bonus and winnings 30 or more times over, there is a greater chance of you losing the money.
In short, the casino is tipping the scales in their favour. It's the catch that comes with a free money bonus. But remember, there is still a chance that you can win, and at the very least you are being given a free hit on your favourite games, whatever the outcome.
Whilst this is all true, for some players, wagering requirements mean that some bonuses just aren't worth taking. They choose to opt out instead. This is possible at some casinos and worth considering if you don't want the hassle of getting tied up in those restrictions.
Other Significant Bonus Wagering Terms
Those are the basics of wagering requirements. However, there are some other significant terms that you should consider when reviewing any bonus.
Maximum wagering – in most bonus terms there will be a restriction on how much you can wager per spins with your bonus funds. Therefore, if you enjoy high value bets you may not want to opt out instead.
Game restrictions and weightings – not all games will be eligible for meeting the wagering requirements, and some may count more than others. This is because not all games operate at the same house edge or average Return to Player (RTP).
Games with a high RTP, like Blackjack (99%), typically only count 10% or 20% towards meeting your wagering requirements. Once again this is the casino protecting themselves – at such a high RTP it would be easier for a player to hit their wagering level and cash out real money. This means that at 10%, only £1 or every £10 you wager would count towards meeting your target!
So, if you are a big table game fan, then you may want to reconsider taking up your next casino bonus.
The good news is that slots games generally count 100% towards your wagering requirements. There are some high RTP slots examples that differ, including games like Mega Joker by NetEnt and Joker Strike by Quickspin.
Bonus Expiry – A further consideration when picking up a bonus is the expiry date. You will have a limited time in which to meet the wagering requirements which is normally 7 to 28 days. Keep this in mind and don't forget otherwise you will forfeit your bonus and any winnings you have generated.
Maximum Wins – Almost all bonuses come with a cap on the amount you can win when using them. This may be as low as £10 or as high as £1,000. This is another way a casino operator can protect themselves against losses from promo money and it is another feature of bonus terms to keep your eyes out for.
Different Types of Bonus
As you may know already, not all bonuses are the same! They come in different shapes and sizes and in the last decade, in response to pressure from consumers and regulators keen to ensure a fair marketplace, we have seen the rise of two kinds of bonuses that are easier to understand, and better value for the player.
Low Wagering Bonuses
The 'low wagering' bonus is straight forward enough. This is a slots or casino bonus where the wagering terms are significantly lower than the average. This means you will have to stake your bonus fewer times over before it or the winnings can be withdrawn.
This is great news when you can find one and we have highlighted a few on our home page, including the mFortune 200% match that comes with a 20x wagering requirement. Some casinos also offer low wagering bonuses to those in VIP progams as a reward for their loyalty.
No Wagering Bonuses
The holy grail of casino bonuses is the 'no wagering' bonus, also referred to as the 'keep what you win' bonus or 'no wagering, no win limit'. These are very rare bonuses which have no wagering requirements attached to them at all.
That means any winnings generated can be withdrawn instantly!
The no wagering bonus has become the hallmark of some casinos – in particular Play OJO where it is used all the time in sign up offers and regular promotions. At other casinos you may find that they appear as exclusives once a month or as a reward for hitting a specific level of wagering.
Remember that no wagering bonuses may still be subject to other restrictions on how much you can wager with the bonus and on which games.
Should You Claim a Bonus?  
So, with all those restrictions in mind it is worth asking yourself whether or not you are the kind of gambler who should be taking up bonuses. After all, it sounds like when that free money drops in many cases you are going to have to jump through a lot of hoops before you can take out any winnings that you make.
But whilst winning is what we are all here for, there are other reasons to claim that bonus. Namely, the chance to gamble for the fun of it and try out some games without risking your own cash.
Ultimately though, if you are looking to get good value out of any sign-up offer then you must check the terms and conditions in full before deciding for yourself whether or not it's the kind of deal you are after. So don't just look at the headline numbers – check for the wagering requirements too.
And above all, have fun and play responsibly!
FAQs
Do any bonuses come without wagering requirements?

Yes, some casinos really do offer a bonus that comes with no wagering requirements at all. Normally these will be free spins or a low value cash bonus of £5 or £10. In some cases, like Play OJO, you can claim up to 50 free spins with your first deposit. As always, make sure you check other restrictions like maximum bets and wins before you sign up.

How do I complete my wagering requirements?

Meeting the wagering requirements means wagering your bonus the specified number of times on eligible games. To do this quickly you should focus on games that have a 100% contribution or game weighting. These are normally slot games with around a 95% or 96 RTP. Try to avoid the table games like Blackjack which will only contribute around 10%, or sometimes even less, towards your total.

Do live games count towards wagering requirements?

It is quite rare to find a bonus that is applicable to live games so you should be very careful to check the terms of any offer before claiming it if live dealer is your thing. When a bonus is eligible to play on live tables then the wagering requirements are also usually higher due to the lower house edge these games operate with.

Can I get a no deposit bonus with no wagering requirements?

It is extremely unlikely that any casino would offer a bonus without wagering requirements to anyone who has not deposited funds. This would be the equivalent of giving away free money - a format of offer that could easily be abused by bonus hunter players! However, in some instances a casino many offer a deal like this to its most loyal and high value customers. In short, they will make you work for it!