Identifying Rogue Slot Sites in the UK
Published On: 15th February 2022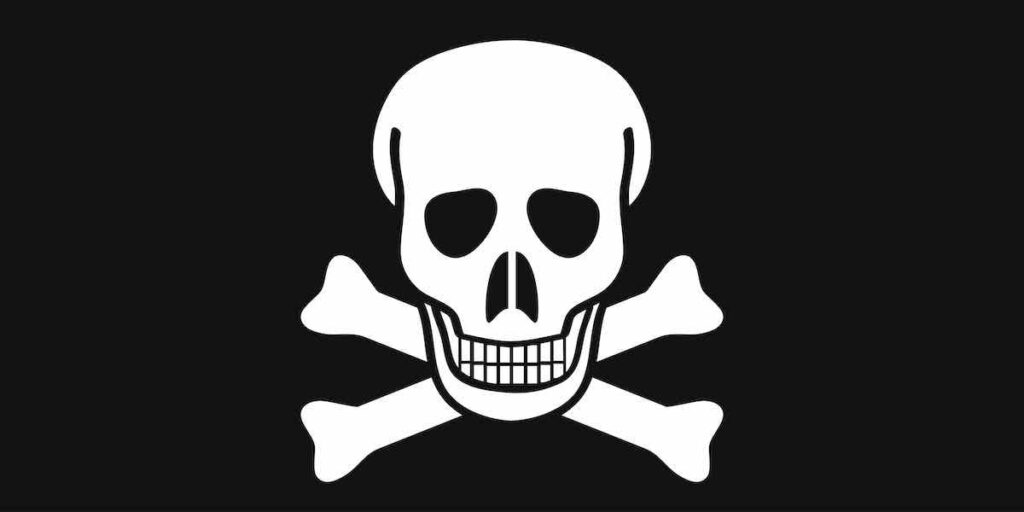 Online gambling is legal and regulated in the UK. One of the primary functions of regulation is to protect you, the consumer, from bad or unfair business practices that might put you at risk. By and large that makes it easy for you to find safe, secure and fair slot sites to play at. However, that does not mean that there aren't a few wrong uns out there looking to make a quick buck at your expense.
This article is written to help you to identify those rogue slot sites so that you don't get caught out by them. We have identified ten characteristics of rogue operators for you to look out for. It's important to remain vigilant but as long as you pick casinos from the ones listed on our pages you can be sure you will stay in safe hands.
Quick Links
10 Ways to Spot a Rogue Slot Site
No Licensing Information
The most important point to take away from reading this article is that you should NEVER play at an unlicensed casino or slot site. Licensed sites are required to publish their license number on every page of their website. If this is not displayed then you cannot trust the site you are playing at.
But why is licensing important?
The market here is regulated by the UK Gambling Commission under the laws laid out in the 2005 and 2014 Gambling Acts (both currently under review).
Before the Commission issues a license to an operator they are put through a rigorous auditing process to ensure that their gaming platform and cashier is secure, your personal information is safe, and that their business practices do not put your money at risk. To this end, under UK law, all player account balances must be ring-fenced to ensure they can be honoured should the operator go bust.
Additionally, every game supplier who provides slots and casino games to UK gamblers must be audited and their games tested by 3rd party auditors to ensure the outcome of any spin or card turn is totally random and fair.
The UK Gambling Commission also ensures that Responsible Gambling standards are upheld which means that your account pages will contain tools to enable you to limit your spend or close your account easily if you wish to.
You cannot guarantee that these measures will be put in place by unlicensed sites which is why you should avoid them.
Not on Gamstop
It is another condition of a UK license that a casino is registered with the GAMSTOP scheme. This is a national self-exclusion scheme run by the Remote Gambling Association. Gamblers who sign up to the scheme are excluded from ALL UK-licensed gambling sites for a period of 6 months, 1 year or 5 years.
GAMSTOP is a crucial tool for those who feel that they cannot control their gambling behaviour and any site that advertises itself anywhere as 'not on GAMSTOP' should be avoided. Not only is it unlicensed but it also provides inadequate protection to its players.
Failing to Make Payments to Players
It is classic behaviour of rogue slot site owners to withhold withdrawals from players who have a run of success. There are a few common excuses put forward for this including delays related to account ID verification and claims of 'bonus abuse' where a player has taken advantage of lax wagering terms and has won a lot of money.
In 2021 changes were made in the UK to outlaw 'pending periods' for withdrawals and they must now be processed immediately on request so you should never have to wait more than a few hours to receive your winnings.
Unlicensed or Rigged Software
Rigged software is a rare occurrence fortunately. However, from time to time some gambling sites have been found to be running games on rigged software, sometimes achieved by hacking and creating copies of popular slots and changing the algorithms behind them.
All slot providers who supply games to licensed casinos in the UK must themselves be audited to ensure their games are fair. Avoiding unlicensed sites means you will avoid rigged games.
Unfair Payout Rates
Another way a rogue slot site can take advantage of their players is to set the Return to Player in their games to unfairly favour the house. The RTP of most slots is around 96%. A rogue operator may set this figure to 90% of even less to cream off more for themselves.
Licensed sites will publish the RTP of their games, usually within the game itself along with the paytable. Some even publish a global RTP certified by a 3rd party across their website.
Inadequate Account Security
Never forget that you are sharing your personal information with the casino or slot site that you play at. This includes your home address, email address, in some cases your bank details, and documentation required to verify your identity.
Licensed sites are required to abide by General Data Protection Regulation (GDPR) to ensure that they hold your personal information securely and don't share it with 3rd parties without your consent. You will not be provided this level of protection if you play at a rogue on unlicensed site.
Unclear Bonus Terms and Conditions
Another area of regulation that has gone through a serious clean up in the last decade is that relating to bonus terms and conditions. No deposit free spins, free cash on registration and huge match bonuses were all common place 5 or 10 years ago, and all came with opaque and often hidden terms and conditions that meant in reality it was extremely unlikely that any player would walk away with any money in their pocked after using one of these free bonuses.
It is now a requirement by UK law that operators publish clear terms and conditions next to the offer they refer to including any minimum deposit value, maximum bonus value, wagering requirements and win limits.
This puts you in the picture before you deposit to claim an offer. Unregulated and rogue sites will not be so transparent and if you win with your bonus you may find it hard to withdraw the full amount.
Poor Customer Services
There is nothing more frustrating than poor customer services, in whatever industry. It is another characteristic of rogue casinos that they do not make themselves easy to contact. They may have no customer services department at all, or one that is only available on email.
Trusted operators in the UK make their team available 24/7 on live chat or phone and provide a comprehensive FAQ service too for a quick answer to the most commonly asked questions.  This is vital if you are in a rush to get an answer to a question about the games or your account.
No Dispute Resolution Service
Alongside good customer services, licensed slot sites also sign up to offer a Dispute Resolution Service to their customers should a situation arise in which an agreement cannot be reached over a dispute between a player and an operator. This is another requirement of UK law and you can read about it in this article.
You will not find this service available at rogue sites and consequently you will have no recourse if they decide to close your account or not to pay out your winnings.
Bad Product Experience
Finally, the user experience at a rogue website is poor in comparison to that at a licensed site. Rogue operators may set up their operation for a short period with the intention of shutting down if they are in danger of being caught and prosecuted. There is consequently no incentive to invest in a quality website or app with slick and secure account and game pages. On the other hand, big name casinos with a long-term business plan have an incentive to make their product easy and fun to use to keep their customers coming back for more.
Conclusion
There are a few takeaways from this article but the main one is, DON'T PLAY AT UNLICENSED CASINOS!! Whilst they may offer more alluring bonuses and appear to provide the same games, payment services and fast withdrawals, there is no legal condition for them to do so because they have not been required to pass the tests set out for operators applying to be licensed in the UK.
So keep an eye out for that UK Gambling Commission license number at any site you plan to sign up with, and use our list of recommended slot sites to be sure you never get caught out.