Is Your Casino Safe After a UK Gambling Commission Fine?
By: Dominic Field
Published On: 20th March 2023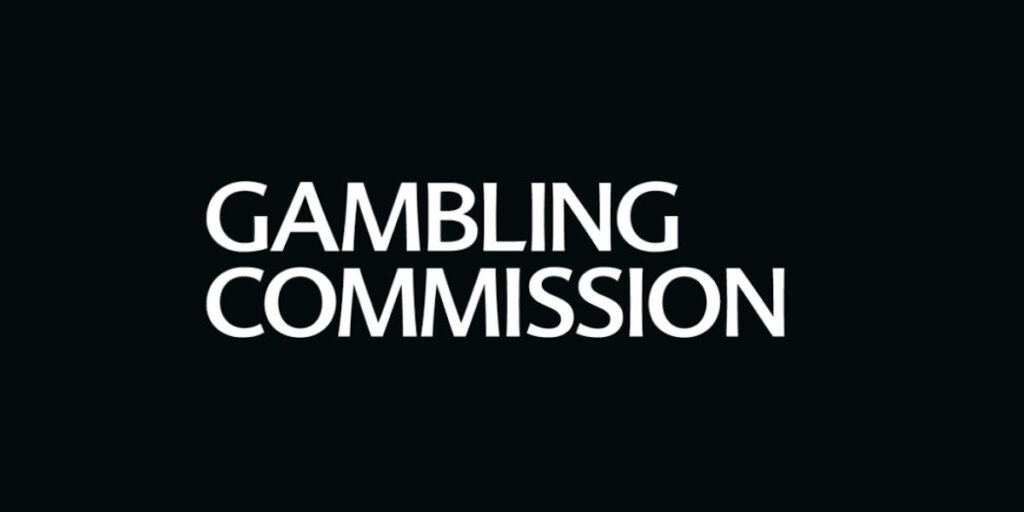 Casino operators around the world are coming under increasing pressure from their regulators. None more so than those licenced by the UK Gambling Commission, who issued more than £160 million worth of fines to its licence holders between 2016 and 2022.
In this article, we look at why Britain's licensing body is getting tough with gambling companies and we investigate the reasons behind the penalties, explaining the backstory of three major operators who were recently punished. Then finally, we answer a very important question: should players be worried if their chosen casino has received a fine?
Why Are Casinos Fined by the Gambling Commission?
Recent fines dished out by the Gambling Commission to their licencees include a record £17 million to Entain (Gala Bingo, Coral, Ladbrokes, Foxy Bingo), £13 million to Caesars Entertainment, £6 million to Casumo and £11.6 million to Betway. You can find a full list here.
So, what exactly is going on in the UK's gambling industry to warrant such severe punishments?
To find the answer to this question, we must begin with the Gambling Commission's mission statement. The first of its three key licensing objectives is to ensure that wagering is conducted in a fair and open way. The other concerns are protecting vulnerable people from harm and keeping crime out of gambling.
It's the latter two points which are responsible for the recent rise in Gambling Commission penalties.
Problem Gambling, Social Responsibility and Anti Money Laundering
These three areas have been the most common causes of fines for UK operators:
1.Flags and Checks on Player Spend
We are all familiar with the safer gambling tools found at UK casinos and sportsbooks today. These include deposit limits, reality checks and self-exclusion programs. There is also a nationwide voluntary exclusion program, known as GAMSTOP. But protection for problem gamblers now goes far beyond the provision of such tools and into the backend processes of operators.
The Gambling Commission requires companies to have triggers in place that flag up levels of spend over a given period of time. Casinos and bookmakers are expected to engage with players who might be gambling beyond what could be considered an ordinary amount. And if a player is deemed to have uncharacteristically raised their stakes or is betting overall more money than usual, the operator is required to speak to the individual and make sure that they are not spending beyond what they can afford.
Failing to initiate such a conversation is considered a failing, and repeated violations may lead to a fine.
2.Know Your Customer and Anti-Money Laundering Checks
Gambling operators are also required to carry out rigorous KYC (Know Your Customer) checks. This is to prevent fraud and money laundering that may be part of a larger criminal enterprise including terrorist activities.
It is no longer sufficient to simply cross check player data with the electoral role on sign up, gambling firms now need to know a large amount of personal information about a customer to ensure they are who they say they are and are using only their own money to gamble.
To this end, alongside KYC checks that require players to share copies of their passport, driver license and utility bills, operators may also request Source of Funds documentation, such as payslips from an employer. The underlying logic is that regular amounts of money paid into the customer's bank account from a verifiable source are likely to be legal. Any suspicious transactions must be reported to the Commission by the company's designated Money Laundering Reporting Officer.
Failure to have adequate anti-money laundering processes in place may also lead to a fine.
3.Source of Wealth Checks
In addition to KYC checks, it a bettor's numbers are deemed sizable enough, the operator needs to verify the source of wealth (SOW) – the providence of their funds. And as a casino you must now prove where the player gets their money from with hard evidence. Perhaps they received funds from the death of a relative, the sale of a house or a big win at a different gambling operator. Whatever it is, the gambling firm must see verifiable receipts from the player.
This can become a grey area when dealing with higher net worth individuals, since it is not enough to simply say "I am rich". The Gambling Commission is demanding that operators make the player prove it, verifying that the funds are their own and not proceeds of crime.
If sufficient source of wealth processes are not in place then an operator may also be fined.
The Gambling Commission has been on a mission to clean up the industry for a while. In July 2017, they released initiatives to clampdown on rogue operators, outlining tougher penalties for repeat offenders. And to their credit, these measures have largely been effective.
In July 2020, for example, Genesis Global had their licence to operate in the UK suspended pending an investigation. It was reinstated three months later, but the probe continued until January 2022. They eventually received a £3.8 million fine for "significant social responsibility and money laundering failures".
This is just one of several recent examples of the Gambling Commission's efforts to force operators to improve. And this particular fine was a drop in the ocean compared to the total amount paid by UK operators in 2022. Numbers have grown exponentially since the new regulations were introduced in 2017:
2016: £4.1 million;
2017: £10.65 million;
2018: £28.13 million;
2019: £15.65 million;
2020: £35.93 million;
2021: £19.01 million;
2022: £54.83 million.
What Happens When a Casino Receives a Fine?
The Gambling Commission constantly audits licence holders, paying random visits to ensure they are compliant. If there is any suspicion of wrongdoing, they will carry out a full investigation.
As we saw in the case of Genesis Global, this can lead to a temporary suspension. But ultimately, there could be financial penalties, or even total revocation of a licence. Let's take a closer look at some high-profile cases in recent years to help illustrate the process.
Casumo
In March 2021, Casumo was slapped with a £6m penalty by the Gambling Commission for breaching social responsibility and anti-money laundering (AML) regulations.
An audit was carried out on the company's activities between October 2019 and 8 January 2020. This revealed a number of concerning social responsibility failings, including:
A player losing £1.1 million over three years with no responsible gambling interventions;
A player losing £65,000 in a month with no interventions;
A player losing £89,000 in just five hours with no intervention.
In addition, a number of KYC shortcomings were found, including:
Inadequate documentation checks;
Failure to appropriately corroborate customer payslips;
Insufficient AML checks;
Accepting winnings from other casinos as Source of Funds with no further investigation.
White Hat Gaming 
In March 2019, the Gambling Commission carried out a routine compliance assessment on White Hat Gaming Ltd. Seven customer accounts were investigated, considered at higher risk of AML and problem gambling. Failings were uncovered, leading to a full review of the firm's operating licence in January 2020.
White Hat Gaming complied fully and accepted the failings between October 2016 and March 2019. As a result, the company made a payment in lieu of a financial penalty worth £1,334,053.18. They also covered the Gambling Commission's own costs of £9,816.63.
Entain Group
In a record case, Entain paid a combined total of £17 million in fines for breaches in the areas of AML and social responsibility. £3 million of that concerned the Ladbrokes retail betting operation. The remainder was for the failings of LC International Limited, which operates online brands including Foxy Bingo, Ladbrokes and Coral.
The issues uncovered were described as "completely unacceptable" and it was the second time the company had fallen foul of the Gambling Commission's rules. As a result, the company is now subject to tighter licensing conditions.
The fines, which were donated to social responsibility projects, were due to multiple breaches, including:
Interacting just once with a customer who deposited £230,845 over an 18 month period;
Allowing a customer to open multiple accounts after receiving a ban for failure to provide Source of Funds;
Permitting a player to deposit £742,000 without a Source of Funds check in 14 months;
Allowing a customer to deposit £524,501 between December 2019 and October 2020 before closing the account due to a lack of Source of Funds documentation.
Should I Be Concerned If My Casino Has Been Fined?
Although an increasing number of casino and betting operators are incurring penalties, this is not necessarily a cause for concern. Although a fine obviously means that the company has broken a rule set by the Gambling Commission, it warrants further investigation before drawing conclusions.
Fines Don't Necessarily Mean Malicious Intent
First off, we've already discussed the checks that operators are being asked to put in place. The Gambling Commission is very clear about its aims to clean up the industry, but is less forthcoming with its guidance to operators. Much of the time, they are left to guess at what is required.
Many gambling firms are trying their best to behave responsibly, only to be told upon investigation that they need to be even more strict. We're going to see much more of this in future too, as the industry's controversial affordability measures ramp up. Expect players to have to stump up detailed documentation for spending just £2,000 over 90 days, according to a government white paper.
Customer Experience
You might be prepared to overlook a fine dished out to your casino, but be aware that in the short term, if your casino receives a fine, the customer experience may change. That is because operators are subsequently monitored more closely by the Commission. So you can expect to be subject to more frequent or stricter identity checks, which MAY lead to slower withdrawals.
Right now, casino operators must tread a very fine line between keeping the regulator happy, without intruding too much into the player's personal life. With more and more customers complaining about affordability checks, gambling firms will come under even more pressure to balance the two.
Which Casino Operators Have a Clean Licence History?
Understandably, you might want to avoid any site that has received a fine in the past. If that's the case, we can recommend the following operators, who all have a completely clean licence history.
Skill On Net
Sometimes styled as SkillOnNet, the Skill On Net group is one of the best-known casino software suppliers in the business. Partnered with over 100 different developers, their casinos, such as BacanaPlay, are packed with more than 5,000 different slots. 
This reputable white label platform boasts some of the world's most respected licences, including the UK Gambling Commission. What's more, their casinos – especially the likes of PlayOJO – are famous for a "no strings attached" approach to bonuses and promotions.
L&L Europe
Another well-respected casino operator, L&L Europe is responsible for nine different brands across the continent, such as Fun Casino. Handling more than a million unique players, the team is made up of over 65 extremely experienced industry professionals.
Founded in 2011, L&L Europe now works with three major regulatory bodies, including Sweden and Malta. But crucially, they possess a spotless licence in the UK, where they run All British Casino among other brands.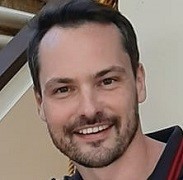 A former gambling industry professional with over 15 years experience in a variety of operational and product roles. Dominic has launched retail and online gambling sites for industry giants across Africa and SE Asia. These days, he pursues his passion for writing while travelling the world.