A Complete Guide To Online Slot Games
Published On: 18th January 2022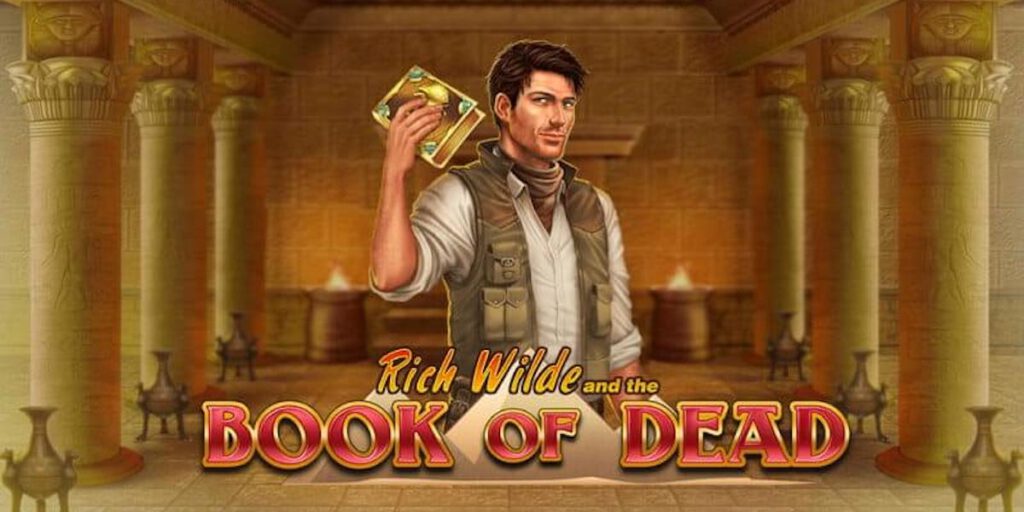 This is our updated guide to online slot games for 2022 explaining all the different game formats that you will find at UK slot sites.
The industry is competitive, highly innovative, and fast moving. Every year there are new features and game formats being devised. Slot providers eager to keep gamblers' eyes on their products are constantly evolving their games to make them more compelling. This article will be updated regularly when new game types worthy of a mention are released. For now, take your time to browse through and learn more about each one. You can check out reviews of individual slots on our slot game review pages too.
The Basics - Common Slot Terms and Their Meaning
We'll start with some basics. Those familiar with slots play can skip this part and click straight through to read about a game format of their choice.
Reels
The term slot reel originates from the mechanical slot machines that existed in real-life casinos before technology replaced them with modern video slots. Slot games would have 3 mechanical reels that spun on the pull of a lever. Each reel displayed 10 or more different symbols. When the 3 reels stopped spinning, gamblers would hope to align identical symbols across them. In online slots, those reels are represented virtually, but the principle remains the same. The video slots that you find in online casinos will typically operate with 5 or 6 reels.
Rows
Rows is the term that refers to the horizontal line of symbols displayed across the reels in a slot game. Typically, a slot will have 3, 4 or 5 rows, though some now have a variable number of rows that will change with every spin. This is the principle behind the Megaways™ slot game format devised by Big Time Gaming in which a standard slot reel will display between two and seven symbols per spin. The number of rows on a slot will affect the number of paylines that may be active during the game.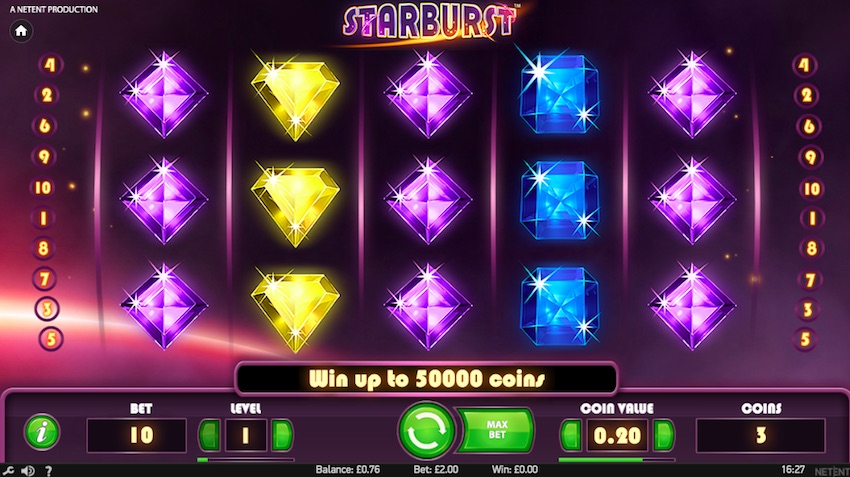 Paylines
A payline refers to a straight, diagonal or zig-zagging line drawn between the reels on a slot game. To trigger a win, identical symbols must land on adjacent positions on a payline, usually from left to right, though sometimes left to right OR right to left once the reels have stopped spinning. Normally wins are triggered by landing AT LEAST three identical symbols on the payline, starting at the left most or right most reel. Landing more than three (four, five or six for example) will trigger a win of greater value.
In the first slots devised, because the machines were mechanical, there was only ever one payline – a straight, horizontal line through the middle of the reels. In the virual world of online slots there can be 100s, 1,000s, or even 1,000,000s of paylines in play on any spin. This means players can trigger wins across more than one payline on a single spin. Games that have this set-up are called multi-line slots. However, you won't hear that term so much anymore. As pretty much ALL slots are now multi-line, most people drop the terms and just refer to them as slots, or video slots.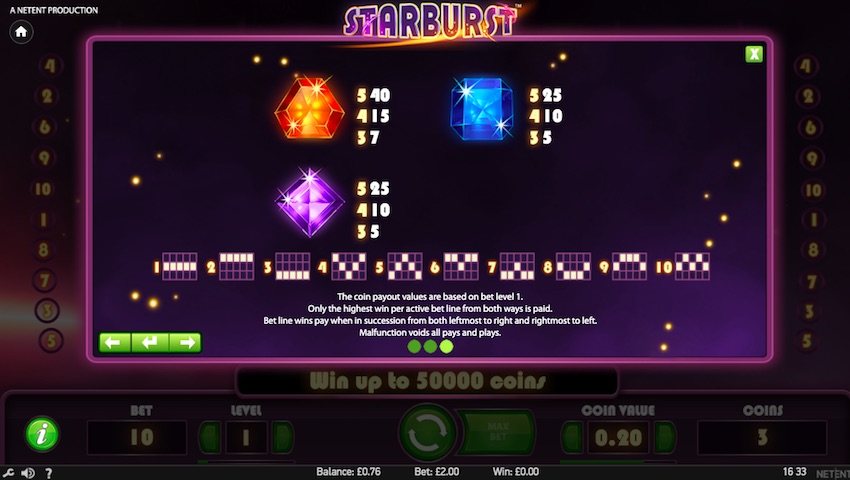 Stake
Your stake is the amount that you wager on a single spin of the reels on a slot game. Stakes vary from as little as 1p per spin to as much as £500 or even £1,000 per spin.
In the UK some campaigners are calling for the maximum stake per spin to be dropped to £2 because they believe that it is too easy to lose a lot of money very quickly when gambling with more. We recommend that before you spin any slot you think carefully about how much you want to stake and adjust the level accordingly. Most slot games are set to around 20p per spin by default.
Another important point to remember about stakes is that some games allow you to set your stake per payline and adjust the number of paylines that you want to bet on. This is important because it means that your overall bet per spin will be greater than the stake value displayed on the screen. For example, if you have a choice of playing with between 1 and 10 paylines and you set the stake to 1p per payline, then your overall bet can be anywhere from 1p per spin (with only 1 payline selected) and 10p per spin (with all 10 paylines in play).
Fortunately, as we are not big fans of this model, most slots providers now create games with a fixed number of active paylines in play on all spins as it is easier for the player to understand. However, there are still a few old-fashioned games out there that work on the variable model. In these games you will need to select which lines you want to bet on when you start. You can 'Bet One' – the middle line running through the center of the reels – 'Bet Max' – bet on all the lines – or choose which to bet on by clicking the numbers at the side of the reels.
Paytable 
The paytable in a slot game displays important information that shows a gambler what they will win if they land identical symbols in the correct positions on the reels. The paytable shows all the paylines active in the game, the value and effect of each symbol in the game, and is normally accessible by clicking an 'info' button at the bottom of the screen. You can also usually find the Return to Player or RTP displayed here.
RTP, Variance and Payout Potential
Payout Potential or Maximum Payout 
The Payout Potential of a slot refers to the highest value prize that can be won when playing. This is normally expressed as a multiple of the stake on a single spin. For example, where the maximum payout is 10,000x that means if you bet £1 the most you can win is £10,000. You will find the maximum payout on the paytable as well.
It's important to remember when looking at the maximum payout that the odds of triggering this prize are always extremely long. In most games the chances of landing the top win are well over 1 in 1 million. However, this top prize value does give you an indication of the range of payouts that can be triggered so it's a good comparison point between slots. Some of the biggest paying games are currently set to trigger wins of 150,000x at the very top for example.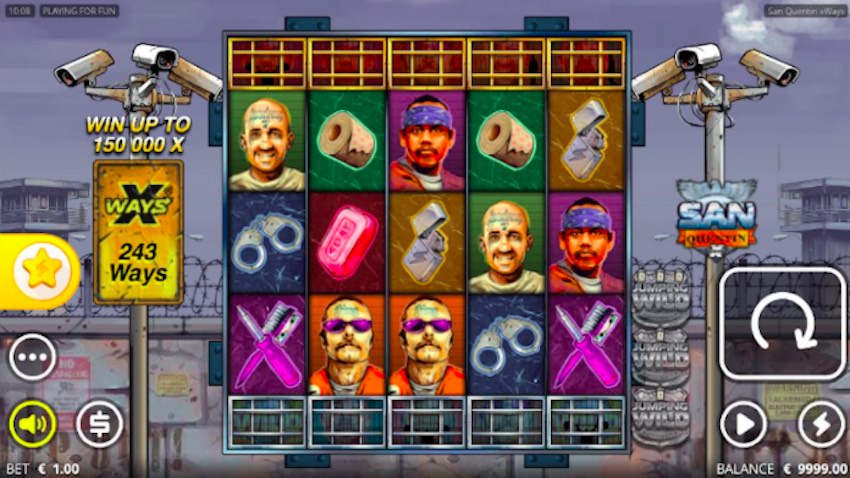 Jackpot
Jackpot is a term regularly used in gambling, lottery and competitions. It refers to the top prize on offer. In some ways it similar to the payout potential of a slot. However, there is a difference. Jackpots are prizes expressed as a cash value rather than a multiple of your stake. They are usually fixed, though in the case of a progressive game they will increase as the prize pool gets bigger. Here are some examples of jackpot slots:
Mega Moolah – Microgaming's famous progressive jackpot slot game.
Mega Fortune – NetEnt's competing progressive jackpot game.
Daily Drop Jackpots – Devised by Red Tiger these are slots in which the jackpot is GUARANTEED to trigger during the specified time period, normally an hour or a day.
Return to Player (RTP)
Online slots Return to Player or RTP is explained in detail in our guide to slots with the best payouts. In simple terms it refers to the amount of money that will be paid out in prizes expressed as a percentage of all the money wagered on the game. Typically, slots have an RTP of 96%, though it can be as high as 99% or even lower than 90% sometimes. In makes sense to play games with a higher RTP because they offer a better return for your wagering. But keep in mind that the volatility, features and paytable will all affect your enjoyment of a game too.
Classic high RTP slots include 1429 Unchartered Seas by Thunderkick, Mega Joker by NetEnt and Joker Strike by Quickspin.
Variance or Volatility
Just as important to your slots experience as RTP is variance or volatility. You can read more on this in our guide to slots variance. It is a term you will hear us refer to again and again here at AllSlotSites.com. It refers to how far from the published RTP a game is likely to vary during a session. Whilst your slot might be running at 96% RTP this will not be the case on EVERY spin. If it was, the game would get very boring and no one would win! Instead, some players will experience an RTP higher than 100% and they will walk away with money in their pockets, whereas others will experience an RTP lower than 100% and they will come away with nothing.
With high variance slots the degree of difference between the stated RTP and your experience may be much, much higher, with big swings from little or no return to huge payouts. Games like this are also referred to as highly volatile. They make for a much riskier game experience as the short bursts of big payouts must be offset by long periods with little or no return. It can be very frustrating playing a high variance slot game. On the other hand, when the wins drop they tend to be bigger and more exciting than those experience in other games.
Popular high variance slots include Play n Go's Book of Dead, Big Time Gaming's Bonanza, and Dead or Alive by NetEnt.
The opposite to this type of game is a low variance slot. These slots will offer much more regular, if smaller, payouts. For this reason they are seen as less risky. For those who want to enjoy longer sessions and a more even distribution of wins, low variance games are a better choice.
Popular low variance slots include Bloodsuckers 2 by NetEnt and Thunderstuck 2 by Microgaming.
The Different Types of Slot Games
Now that we have covered off the basics of online slots, let's have a look at the different game formats currently on offer at new casino sites.
Video Slots
Video Slot is a generic, all-encompassing term that refers to slot games that are virtual and rely on a computer programming rather than mechanics to deliver the gameplay and the outcome of each spin. In that sense, EVERY online slot you play is a video slot. In fact, video slots began life in the bricks and mortar casinos of Vegas and gradually replaced the traditional lever-arm games from the 1960s onwards. The first video slot was the Money Honey, engineered by Bally in 1964. Further iterations were developed and online favourites, IGT, had a big part in turning these games from a niche concern into something much bigger.
The modern online video slot is of course what we all know and love. Thanks to advances in technology and ideas it comes with a myriad number of themes, styles, features, paytables, maths models and prize potential. There are literally thousands, and very possibly tens of thousands, of video slots available to casino players today. Out of these most casinos will list between 500 and 2,000 games from a range of 20 or more slot providers. Whilst there are many great games out there, of course there are also a lot of duds, so there is no need to offer every game from every supplier!
Classic Slots
In the online context, the term classic slot is one used loosely to refer to slot games that replicate the style of old machine slot games from the era before video slots emerged. These games had a mechanical system of reels, spun by pulling a lever usually found on the right-hand side of the machine. Typically, these games use fruit symbols like Melons, Lemons, Grapes and Cherries, Bars and Lucky 7, and have no extra bonus rounds or extra features to enhance the gameplay.
The original slots that inspired the online games referred to as Classic Slots were limited in their scope and prize potential as only 10 symbols could typically be housed on one reel. In the virtual world it is possible to have many more symbols per reel to give many more potential outcomes from one spin and therefore greater potential prizes.
So, classic slots fans in the 2020s get the best of both worlds. They can play old-skool slots with a retro feel whilst enjoying the kind of pay potential that modern video slots offer. Many classic slots found online are now a kind of hybrid of retro symbols and design with a few modern features thrown in. So, yes, the term is a loose one, but it still used nonetheless.
Examples of classic slots are Mega Joker by NetEnt, Jackpot 6,000 by NetEnt, Sizzling Hot Deluxe by Novomatic. You will also find variations on classic slot stylings in Fruit Warp by Thunderkick, Laser Fruit by Red Tiger Gaming.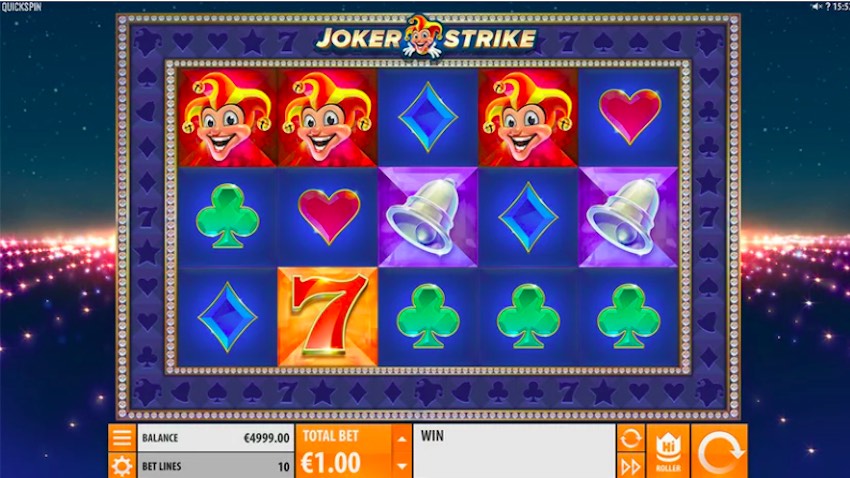 3D Slots
Another group of slot games that you can play online are 3d Slots. These games do exactly as they say – they offer a 3d visual experience where the action appears to be super life-like with a perspective that makes you feel like you can reach out and touch the symbols on the reels. Of course, the visual aspect of any online slot game is a big part of what makes it work … or not work and having a 3d element adds to the overall experience giving it an immersive quality.
Sometimes during particular events in the gameplay a character will reach out from the screen towards you, or race across the reels to deliver another payout. It can be both spectacular and a little off-putting at times. Whether or not you like 3d slots will be a personal choice.
Examples of 3d slot games include The Rift by Thunderkick, Gonzo's Quest by NetEnt, Egg-O-Matic by NetEnt and Flaming Fox by Red Tiger Gaming.
Cluster Pays and Grid Slots
Cluster Pays Slots are another format of slot game that have become increasingly popular in recent years. The Cluster Pays refers to the triggering event that leads to a payout in these games. Normally a slot will pay when identical symbols – usually 3 or more – line up on a payline. In Cluster Pays games the payout occurs when a group or cluster of symbols is formed of identical symbols in diagonally, horizontally or vertically adjacent positions. These slots are almost always played on a square grid rather than a traditional reel set. Typically that grid will be a 7×7 layout. This set up has led to the games being referred to as grid slots.
Cluster Pays games often us a Cascading Wins feature as well. This means that after every winning spin the winning symbols are removed from the grid and new ones drop in to replace them. When this happens, more winning clusters may be created. If so, the cascade feature repeats. And so on, until no more clusters are formed.
The exciting part about Cluster Pays slots is that they provide more ways to win and the only limit to how big your Cluster (and payout) can get is the size of the grid. So they can produce some big, big payouts!
The best and most famous Cluster Pays slots of all time include games like Aloha! Cluster Pays by NetEnt, Jammin' Jars by Push Gaming and Reactoonz by Play n Go.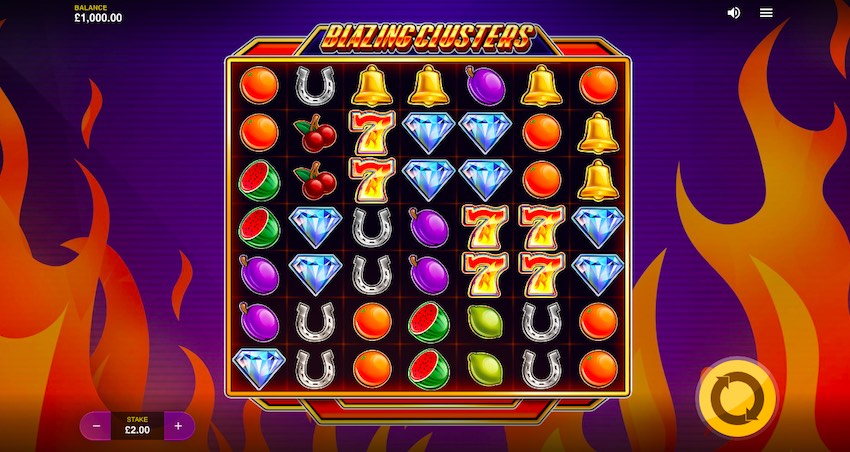 Megaways™ Slots
If you are a fan of online slots and haven't heard of the Megaways™ slots then you must have been hiding under a rock for the last 5 years! Megaways™ is the biggest thing to hit the video slots market since online began. It is a game format created by Australian outfit, Big Time Gaming, and first became popular with the release of their gold mining-themed game, Bonanza Megaways™, back in 2016.
The Megaways™ engine utilises a random reel modifier system so that the number of rows visible on each reel after any spin changes, and therefore the number of paylines does too. Most Megaways™ games have between 2 and 7 rows per reel. Additionally, three or more identical symbols only have to be present on adjacent reels for a payout to be triggered rather than on adjacent positions on a payline. It is these two rules that create the chance for 100,000s of paylines to be active on any spin.
For example, on a standard Megaways™ slot the number of reels is six and the number of rows is two to seven. When all six reels display seven symbols each, then the number of paylines in play will be 117,649 (7x7x7x7x7x7).
Big Time Gaming have made Megaways™ into a dominant format in the industry by licensing out the game engine to competitors so that now you will find NetEnt, Blueprint Gaming, SG Digital and Red Tiger slots all with the expanding reels feature. This has led to Megaways™ versions of classics like Gonzo's Quest, Raging Rhino and Break Da Bank Again amongst others. Other popular titles include White Rabbit Megaways™, Who Wants To Be A Millionaire Megaways™ and  Holy Diver Megaways™.
Megaways™ games are also typically high variance and utilise features like Cascading Wins, Free Spins, Progressive Multipliers and Wilds.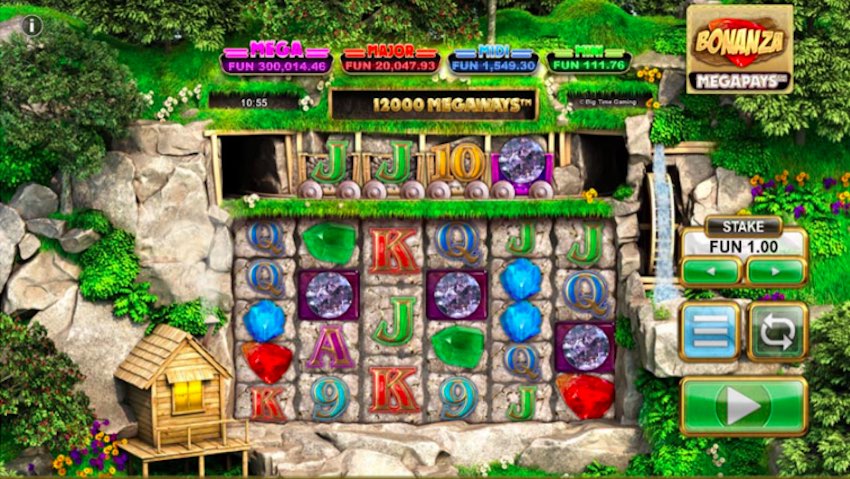 Progressive Jackpot Slots
One of the most popular types of video slot are the progressive jackpot games. Due to the high value prizes they advertise, these aspirational slots are a big lure to gamblers across the globe. The biggest titles regularly pay out jackpots of over £1,000,000, sometimes £10,000,000 or more.
Progressive Jackpots increase with each bet placed on the game as a small percentage of every £1 wagered contributes to the prize. And when a game utilises a network model where stakes across 1,000s of casinos contribute to its jackpot, then the value can increase very rapidly. The prize is always seeded to begin with so it doesn't start at zero. And with big brand progressives like NetEnt's Mega Fortune the seed amount is as high as £1,000,000!
If you choose to play a Progressive Jackpot Slot then we recommend that you check the paytable before you start. Often the top prize is only available to those betting at the higher end of the stake range. You should also get to know the different triggering events required to release the top prize. Sometimes it will simply be five top paying icons on a payline, but normally the process is more complicated. You may need to unlock a bonus feature and then hope that you can trigger the jackpot there, usually with a wheel spin or pick me round.
Finally, be aware that progressive jackpots typically have a lower RTP than standard slots. This is to offset the contribution of each bet to the jackpot pool. You may notice the effect on payouts in the game which will feel tighter than normal.
Here are five progressive jackpots worth playing:
Mega Fortune by NetEnt
Mega Moolah by Microgaming
Age of the Gods by Playtech
Gladiator Road To Rome by Playtech
Divine Fortune by NetEnt
Slots With Gamification
Gamification is a term that you hear a lot now, and not just in the gambling industry. It refers to methods used to motivate users of any system by adding features that hook into our need for a sense of achievement, status and competition. This process was very successfully implemented in social gaming apps like Candy Crush Saga but has since been adopted by slots developers too.
The most common use of gamification in slots is where users are rewarded for 'achievements' like collecting enough symbols to unlock an extra level or an additional feature. Slots developers have to be careful with this kind of tool because it can be seen as an aggressive push to get players to wager more money to chase down prizes. However, it has been successfully adopted in games like these:
Heroes Hunt by Fantasma Games – this sophisticated slot, that also comes with a Megaways™ version, involes three super hero charcaters with super powers including expanding wilds and re-spins. One hero is active at the start of the game. But players can activate the other heros and their features by collecting Experience Points. Furthermore, when all three are active a new level is opened up and players can start collecting Key symbols required to unlock the free spins round.
Hellcatraz by Relax Gaming – in this super-cool slot set in the San Fransisco bay and drawing on the stories of the infamous Alcatraz prison. Here players collect Keys that randomly appear as overlays on symbols on the reels during the game. Once 2,000 have been collected, then a Super Free Spins round is unlocked with extra value mystery symbols that can help unlock a 50,000x top payout.
Flame Busters by Thunderkick – This slot shares a similar graphical theme to Hellcatraz, utilising a classic retro Atari 8-bit style. In the free spins round of this game players can collect extra scatters. With each additional three scatters another level is unlocked with 3 more free spins and a 'Coin Ignition' feature in which the lowest value symbols are transformed into Fire Symbols that unlock bigger wins.
You'll also find gamification in classic slots like Reactoonz 1 and 2 by Play n Go where charging up the. Quantometer releases extra wilds onto the grid and the Vikings series by Yggdrasil in which filling the rage meters of the Vikings makes them invincible and enhances your chances of winning.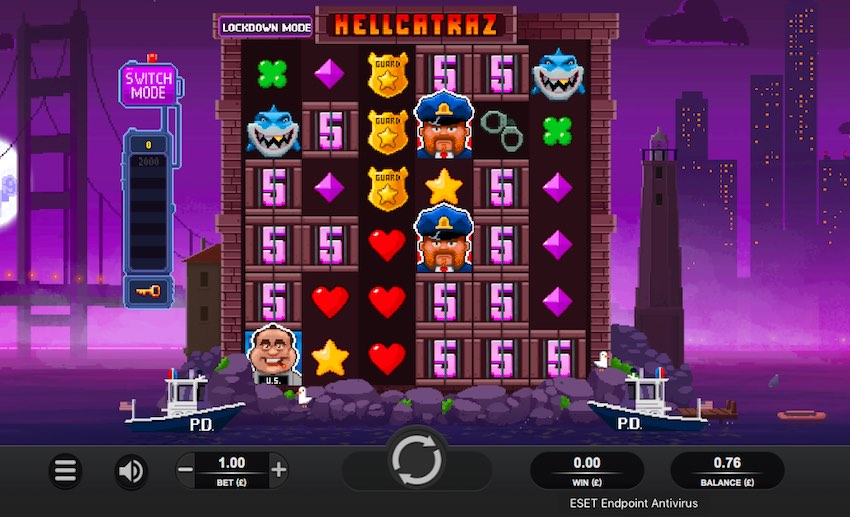 Popular Slot Themes
Movie Slots
For those who love the movies there is a whole genre of slot games dedicated to the silver screen – Movie Slots. Leveraging the name, stars and narratives of popular films has been a successful tactic for game developers for many years now. Indeed, some of the most popular games of all time are based on movies.
The good thing about movie slots is that they typically offer more sophisticated gameplay and features than many others. Why? Because game developers know that these slots will attract a lot of attention, so it's worth making them amongst the best in their catalogue. Also, with a hefty license fees charged by film studios, both the developer and the casino operator will want a game that brings in the punters. It has to be worth the marketing cost or they won't bother. You will always find clips and soundtracks from the movie interspersed with events in the game, and clever features based on the storylines in the films. For examples, witness the Never Sleep Again bonus in Nightmare on Elm Street slot, or the Whammy Free Games in Anchorman slot!
You can read more these slots in our article about Movie Slots. Our favourites include Terminator 2 by Microgaming, Ted by Blueprint, A Nightmare on Elm Street by 888 and Planet of the Apes by NetEnt.
Rock n Roll Slots
It's not just movies that game developers have used as inspiration for their games. Rock n roll songs and bands have also been successfully mined to produce some true greats!
NetEnt have been the best exponents of this type of game since their first rock slots back in 2016 included Guns n Roses and Jimi Hendrix. Just like movie games these are guaranteed to be high quality and if you are a fan of the artist then they offer the chance to listen to your favourite tracks whilst witnessing some exiting slots action. There are many examples of these kind of games. Here are five of our favourites:
Ozzy Osbourne by NetEnt
Guns n Roses by NetEnt
The Final Countdown by Big Time Gaming
Egyptian Slots
Slot games themed around ancient Egyptian mythology and history are amongst the most commonly found at slot sites around the world. There is something about the imagery of this part of the world, and in particular the narratives of lost treasures and ancient kings that inspires slots providers to create some of their most compelling games.
Here are some stone-cold classics from the Ancient Egyptian group:
Book of Dead by Play n Go
Book of Ra by Novomatic
Cleopatra by IGT
Valley of the Gods 2 by Yggdrasil
Pirate Slots
Another rich source of inspiration for slots providers are the high seas and those nefarious bandits looking to rob and pillage. Perhaps the nature of these stories that lends itself to both comical, cartoonish representations as well as more sinister and eerie ones is what makes them so perfect for video slots. As well as all the associations with buried treasures of course. Pirate slots have been around for decades of course and new ones arrive at our door for review on a regular basis.
Here are five of our favourites for you to try:
Pirate Pays Megaways™ by Big Time Gaming
Pirate Gold by Pragmatic Play
The Goonies Return by Blueprint Gaming
Pirates Plenty Megaways™ by Red Tiger Gaming
These are just a few of the themes regularly used by slots developers as a source of ideas for their games. There are many more of course, and you will find best of lists for popular themes like TV slots, Animal Slots, Crime Slots, Mythical Slots and Tiki Slots in our magazine pages. Elsewhere you can find a full list of games reviewed by our editorial theme on our Slot Games pages.
If you're still with us and you've read the entirety of our Complete Guide to Online Slots then congratulations, you couldn't be more ready to test your luck on the reels! Now visit our slot sites pages to find a casino and start playing!
Good luck and have fun!